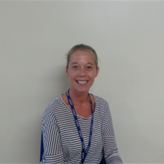 Mrs Dunn
Updated 16-07-21
We had a wonderful trip to Attingham Park on Thursday. I could not have been prouder of the children on the trip, they were all brilliantly behaved and they represented the school in such a positive light.
We enjoyed a walk around the deer park, spotting lots of deer and then a play in the park. A picnic lunch followed and then some more playtime before returning to school.
One of the things I will take away from our trip was just how well the children get on together, it was lovely to see so many happy faces and hear continuous laughter! When tackling obstacles on the walk – stepping stones and walking over logs they would be supporting each other with a helping hand and an encouraging "you can do it".
Thank you for such a great day class 9 – I'm so glad we managed a day out together before you leave next week.