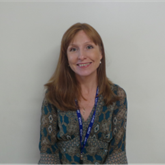 Mrs Chatham
Updated 02-12-21
In our topic this week, the children have continued to explore different forces. They have followed instructions to make a paper windmill and have tested their windmills using air force.
The children thoroughly enjoyed our 'Push and Pull' science investigation this week! They designed an experiment to see if they could change the speed of a toy car and the distance it travels by changing the gradient of the ramp. They changed the gradient four times and carefully measured the distance travelled by the car! The children were able to draw their conclusions after looking at the results.
In PSHE, the children have looked at a selection of photographs of themselves carrying out activities and showing off their talents! They have written sentences to explain why they are special and unique!