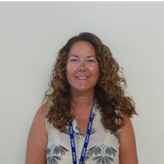 Mrs Jeffries
Updated 18-06-21
Our caterpillars arrived this week - they have been eating lots of food and have grown very big already.  Some are already making their cocoons! I think we could have some butterflies very soon!
Badgers have been drawing, talking, signing and having a great go at writing about how they are changing in our Badgers Caterpillar to Butterfly book.
Some children have been making the butterfly life-cycle using clay and later they can paint them.
The children really enjoyed investigating how to melt the ice blocks which had real flowers inside. They added warm water, cold water and sprinkled salt on the top. They also made their own ice blocks after learning how this material is one which can change and change back.
The children enjoyed role playing together and it is great to see them forming some lovely friendships.