Queen's Platinum Jubilee Celebration Party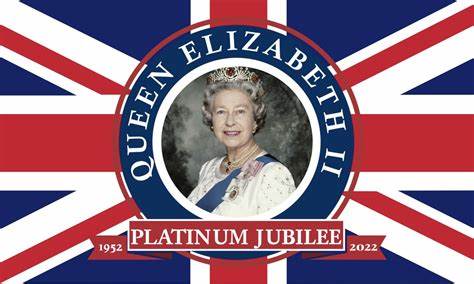 Friday 27 May
We had a wonderful day celebrating our Queen's Platinum Jubilee!
We had some royally special visitors!...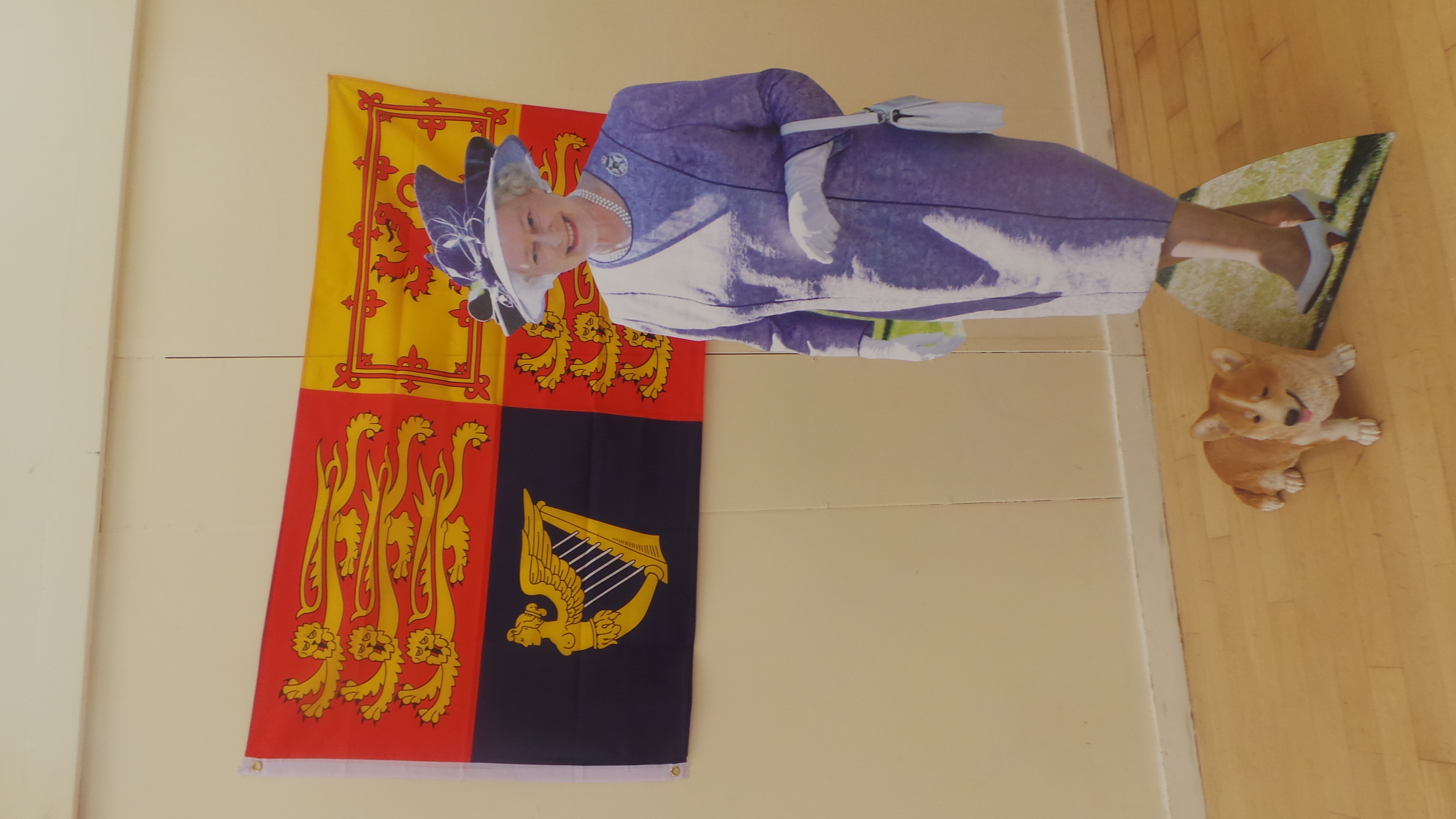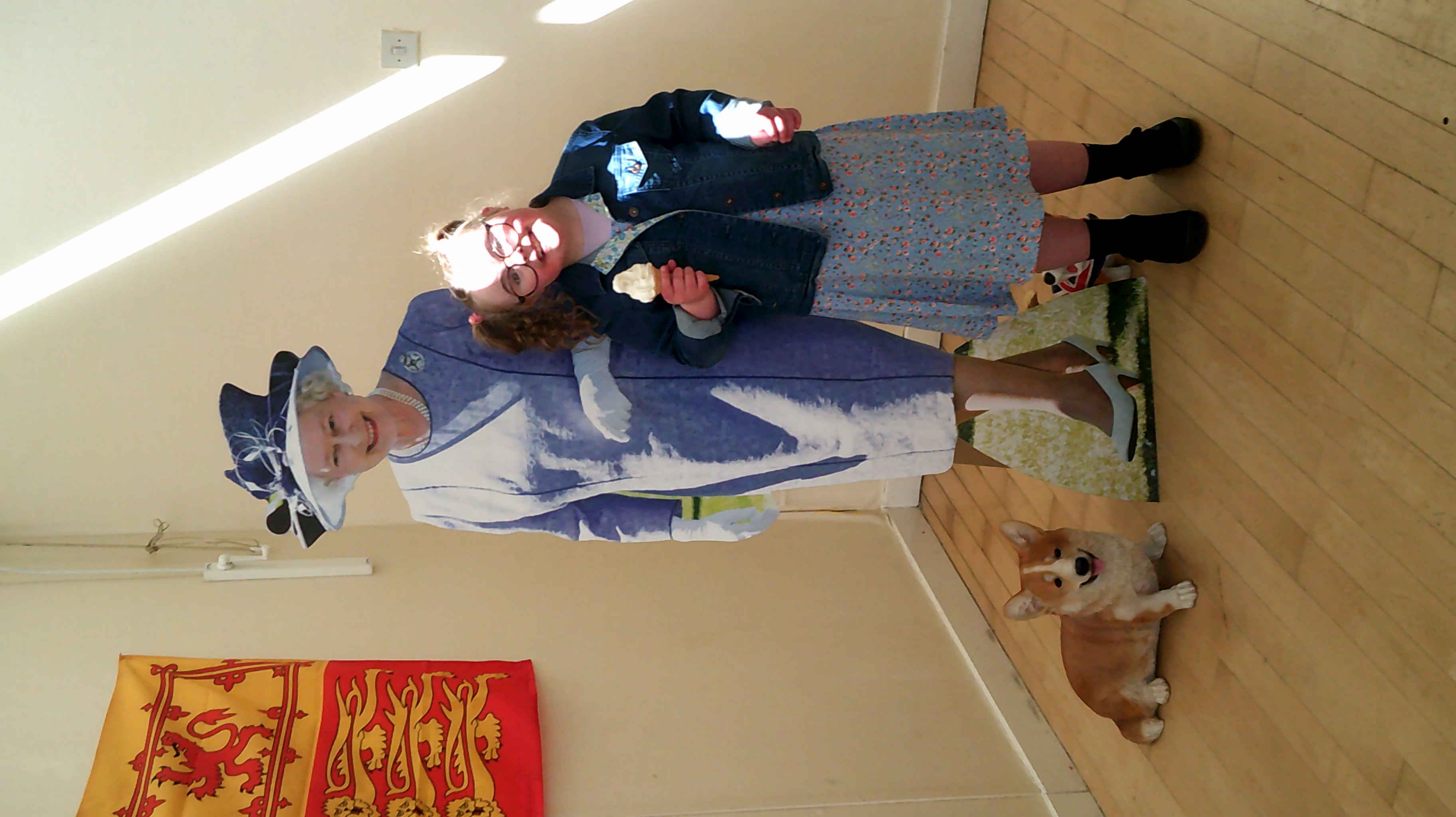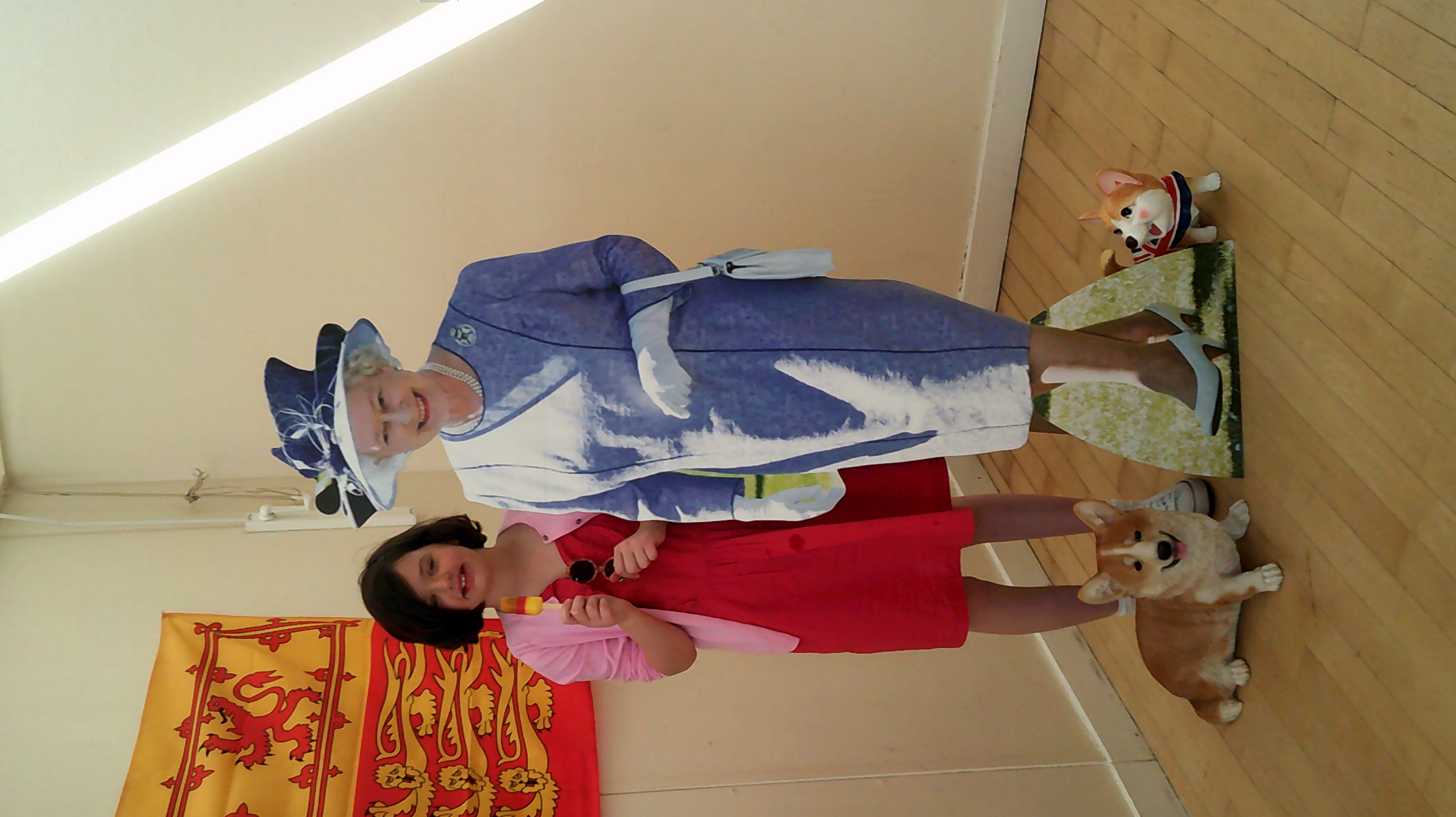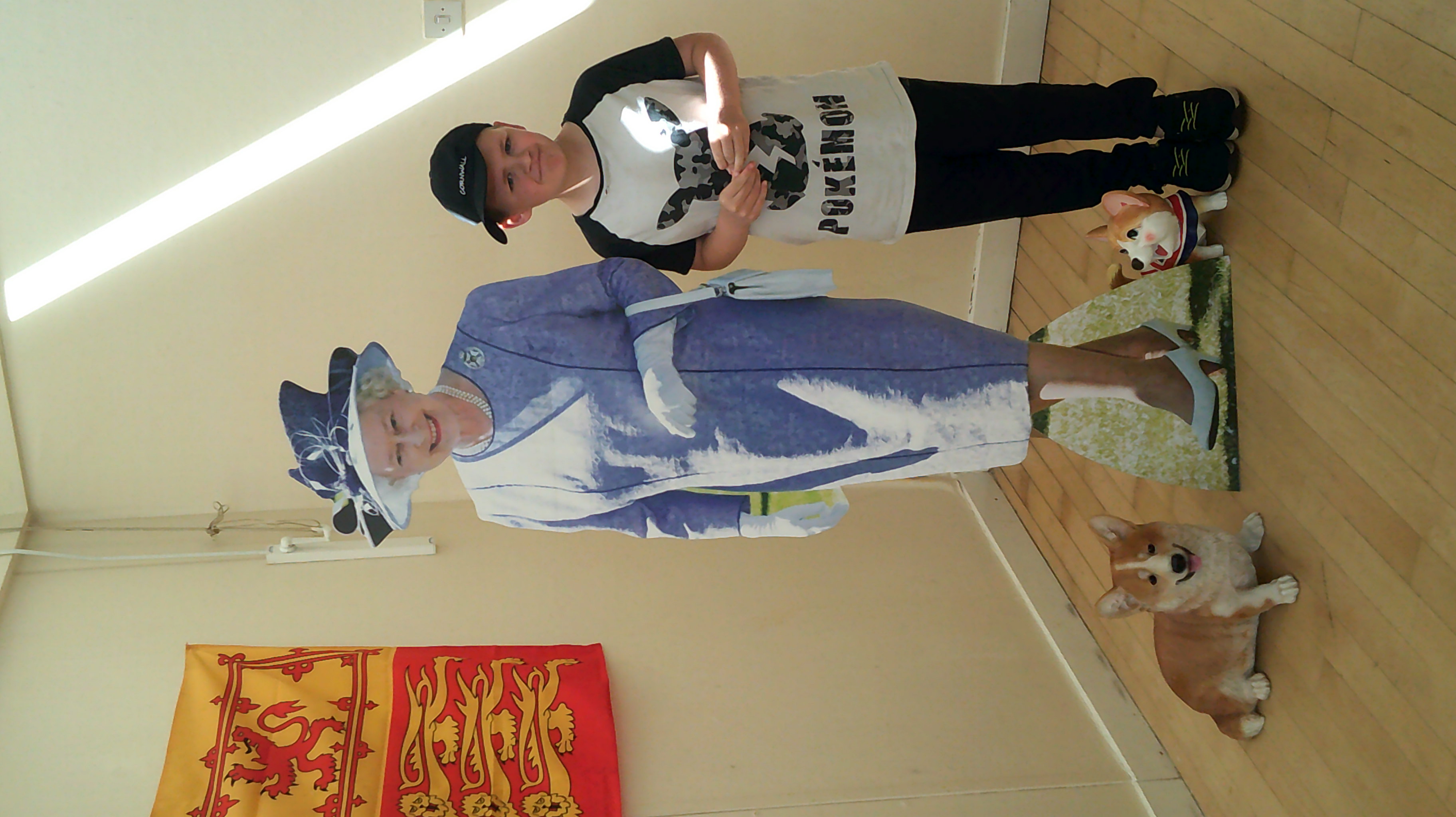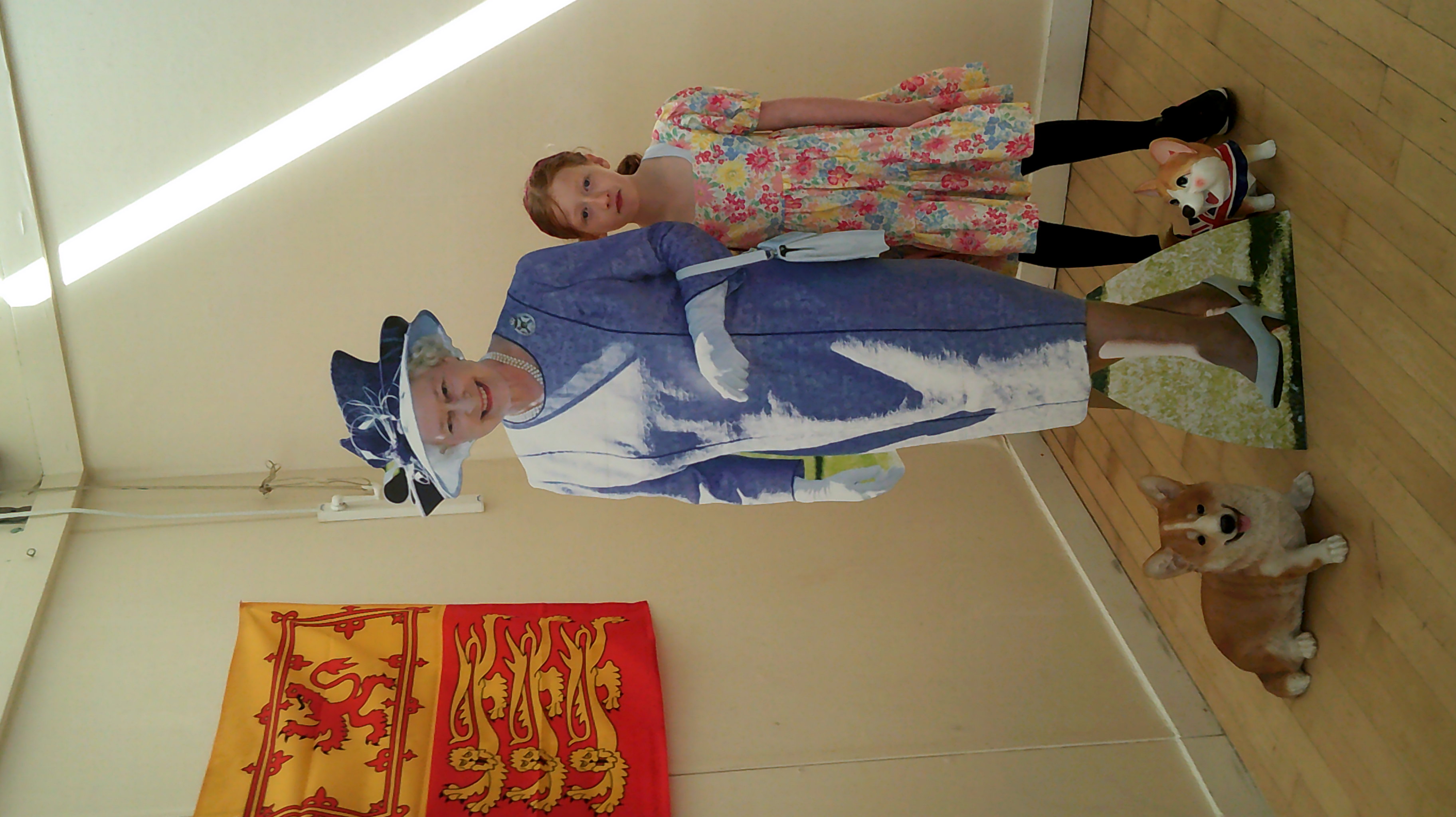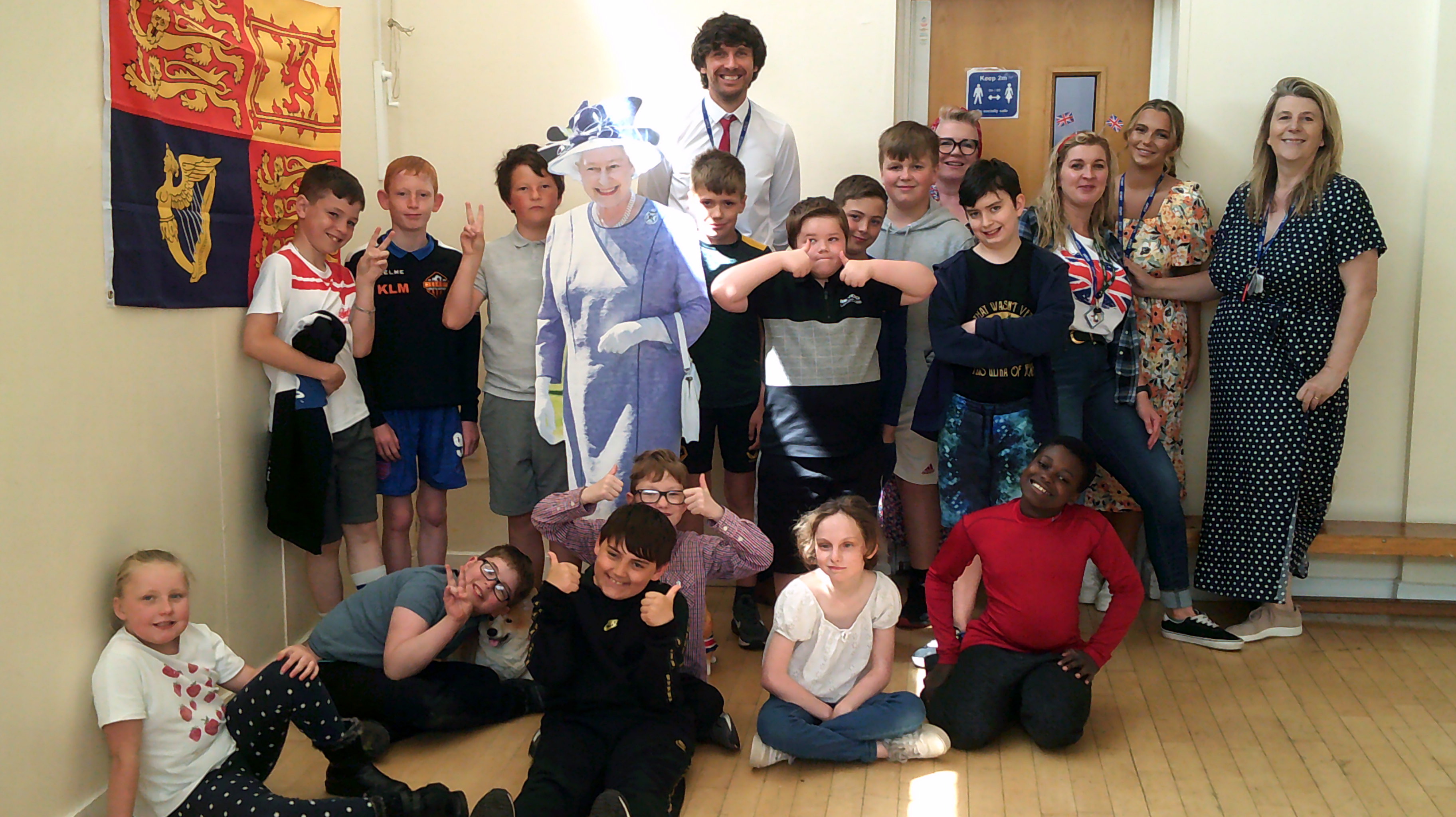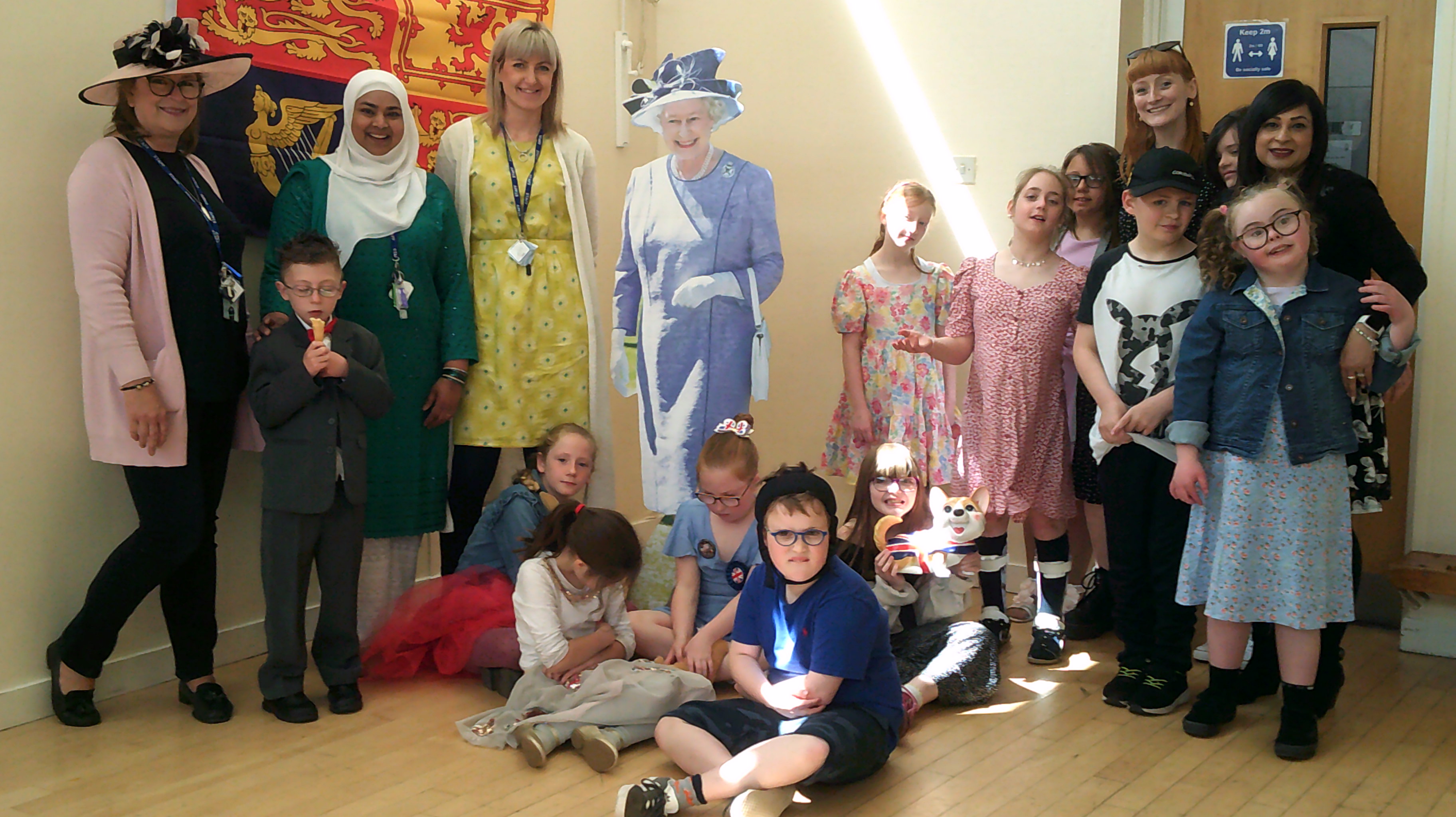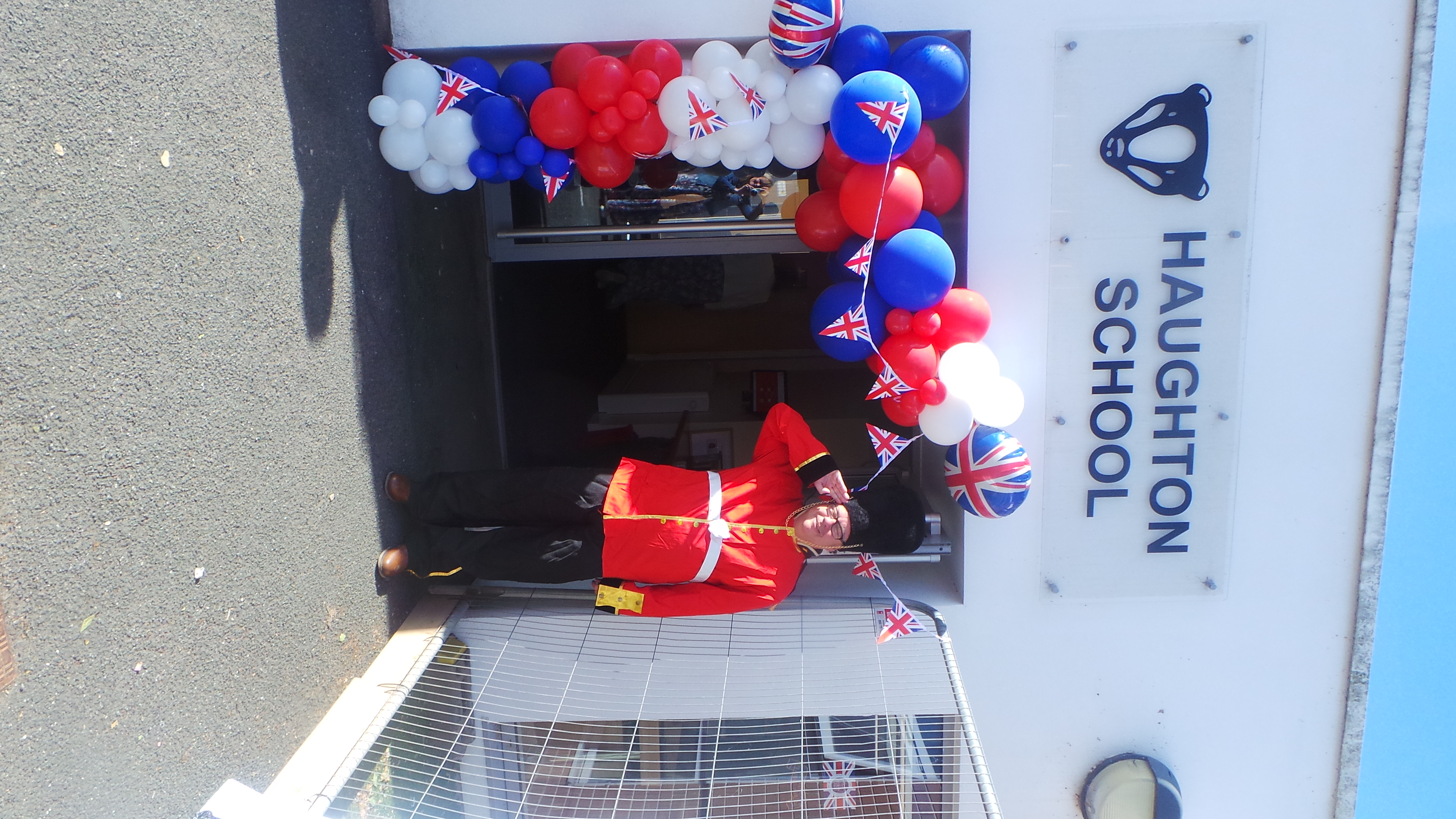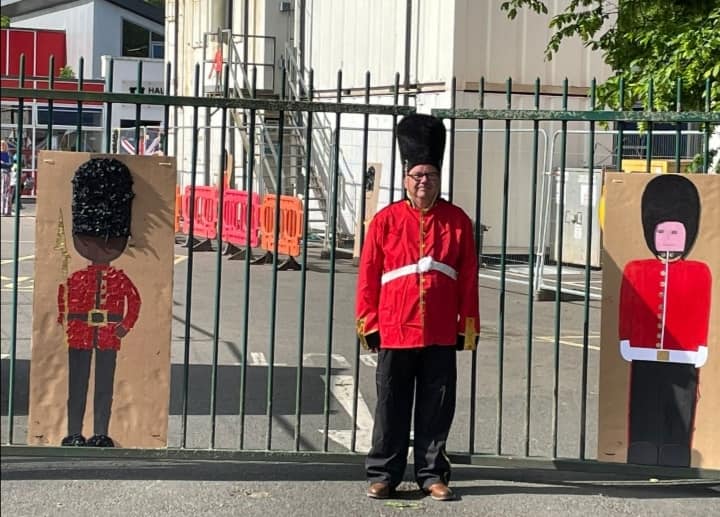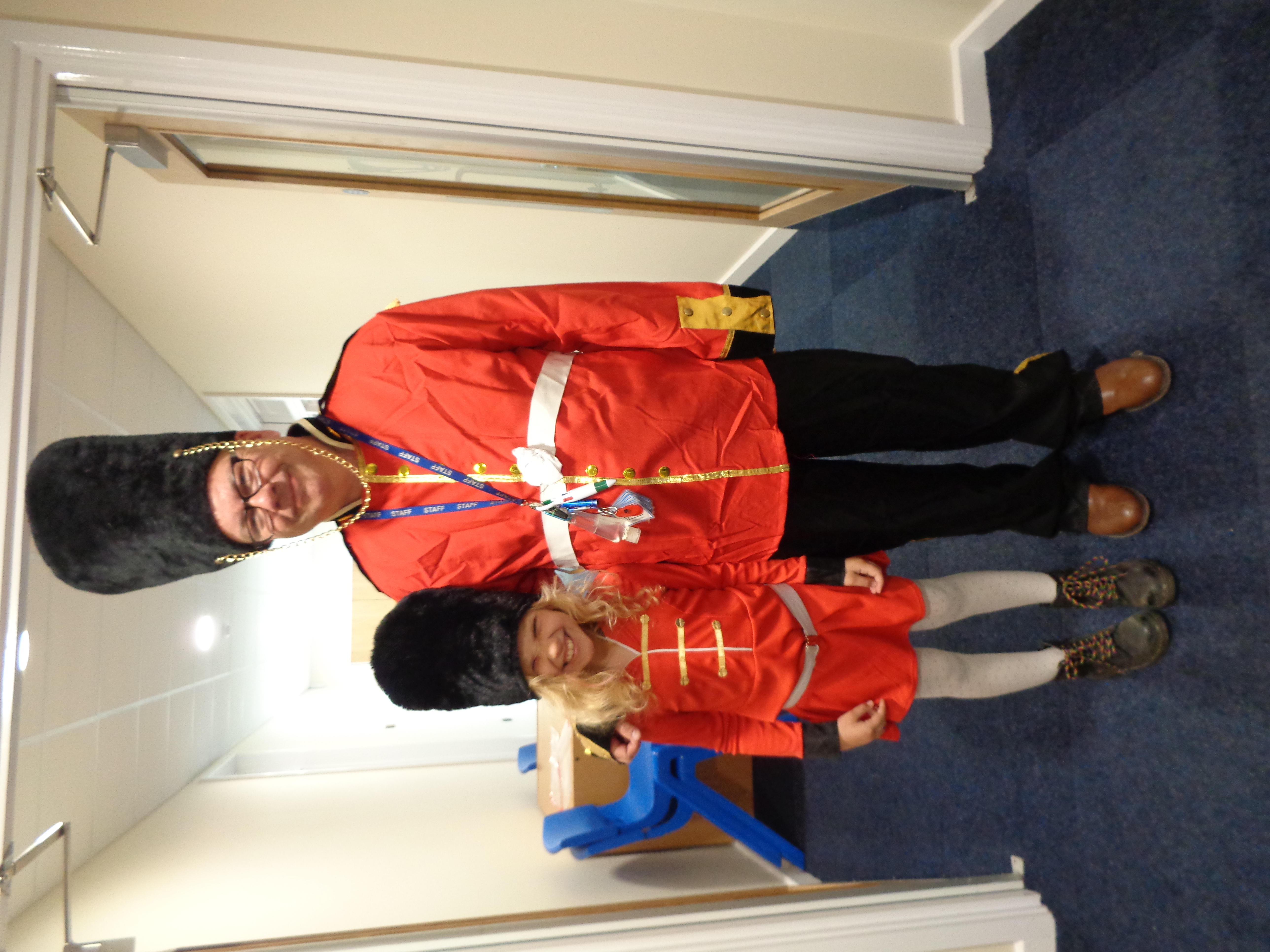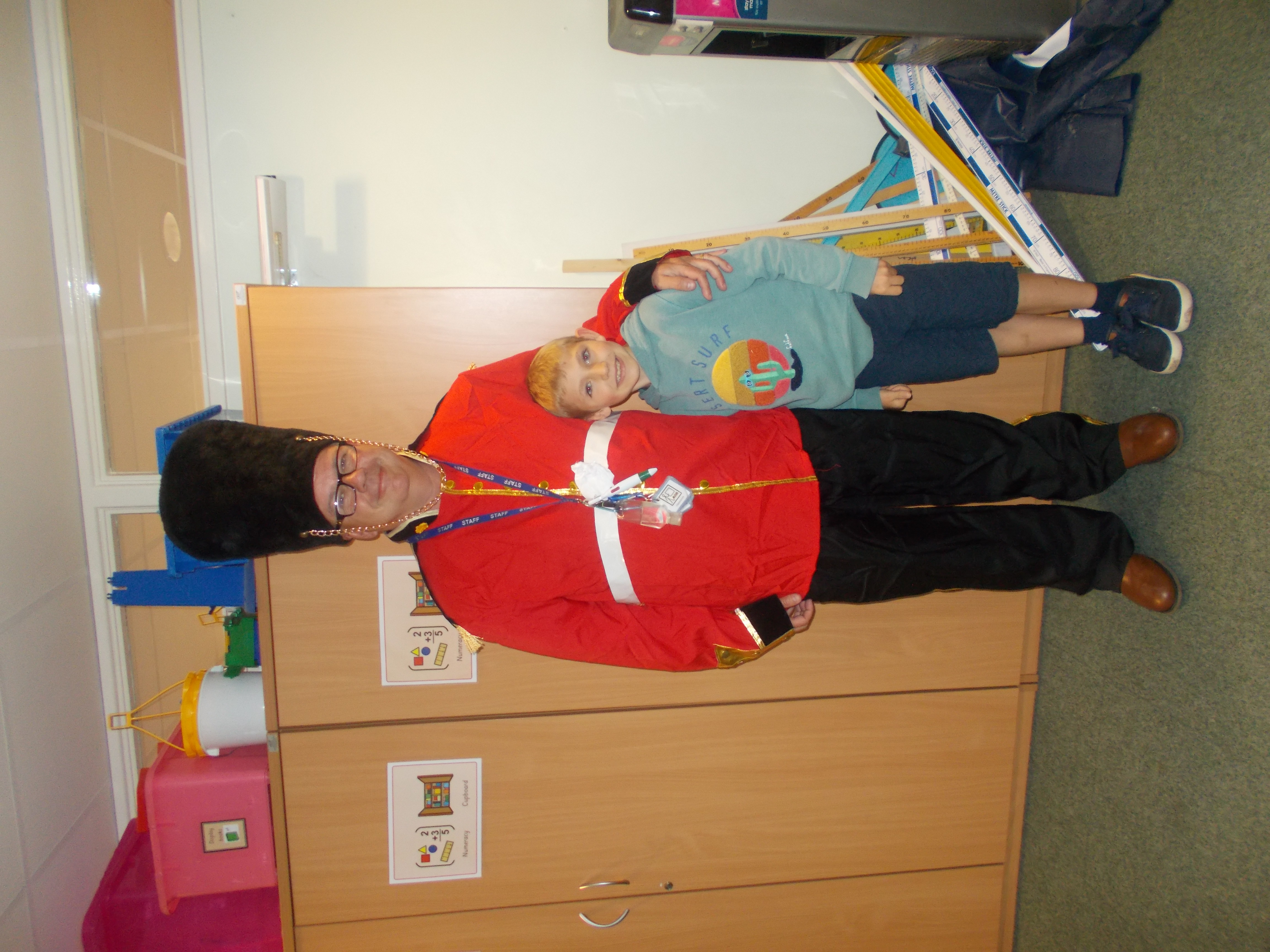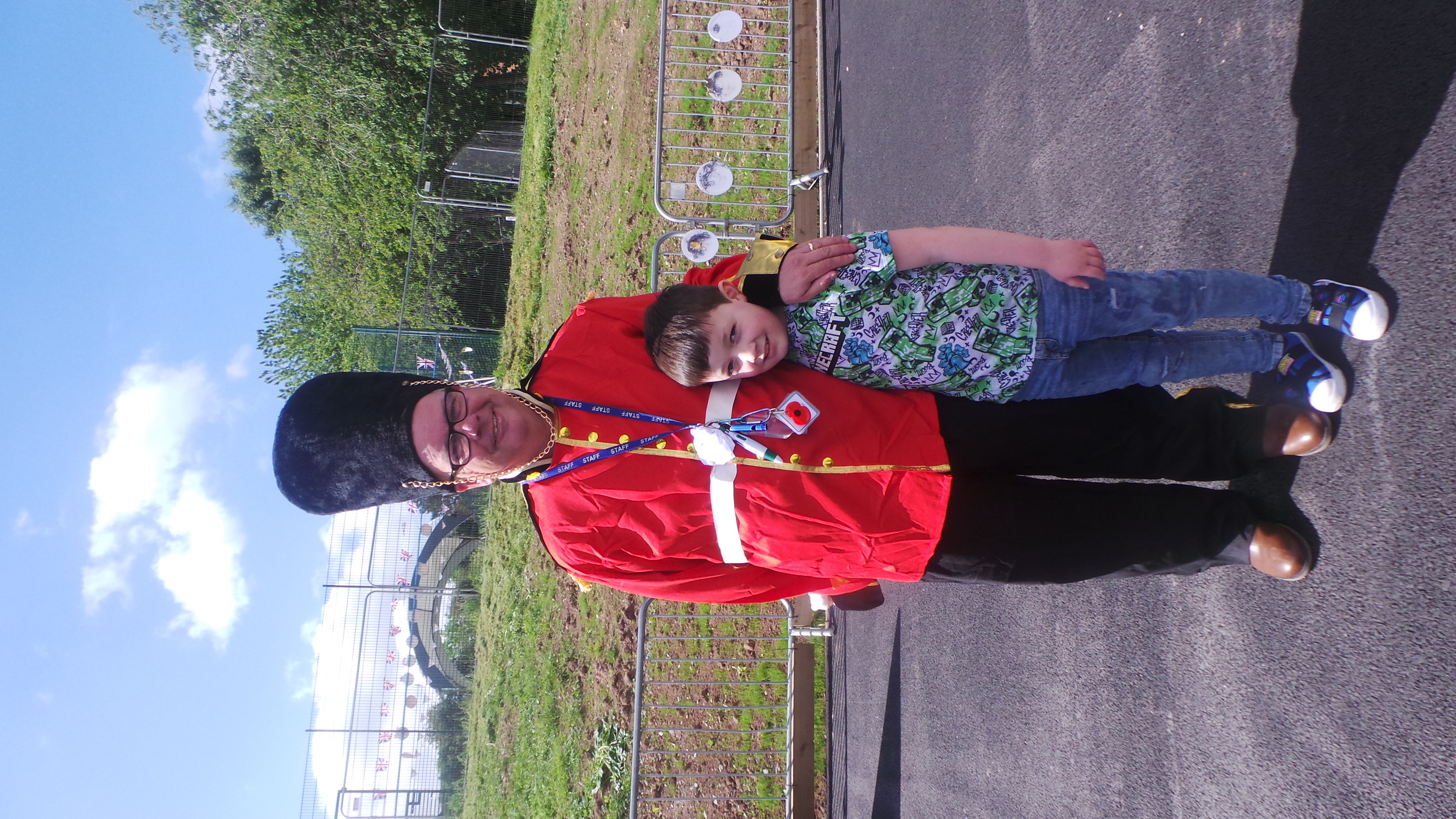 Children and staff enjoyed an ice cream / lolly from the ice cream man!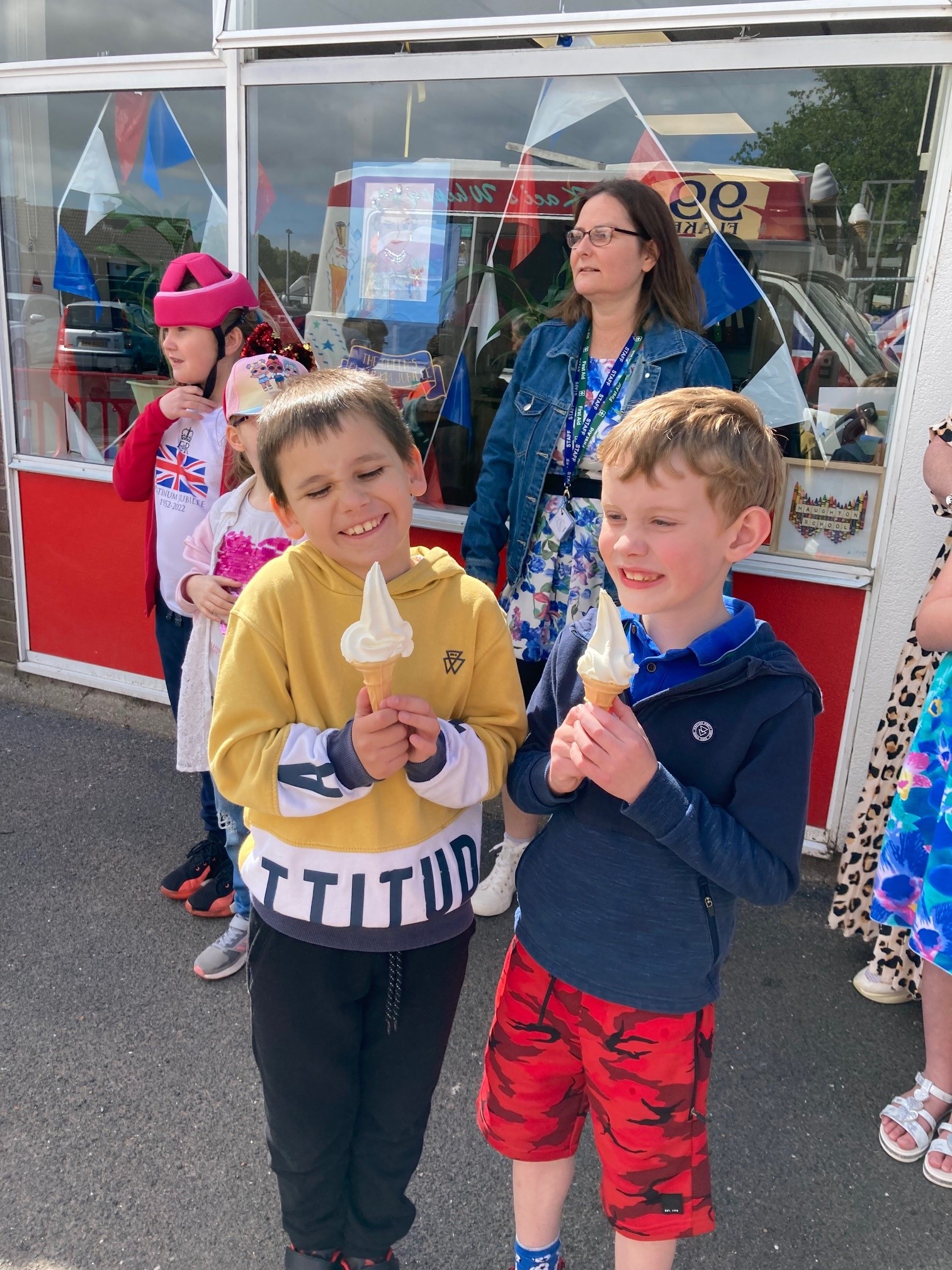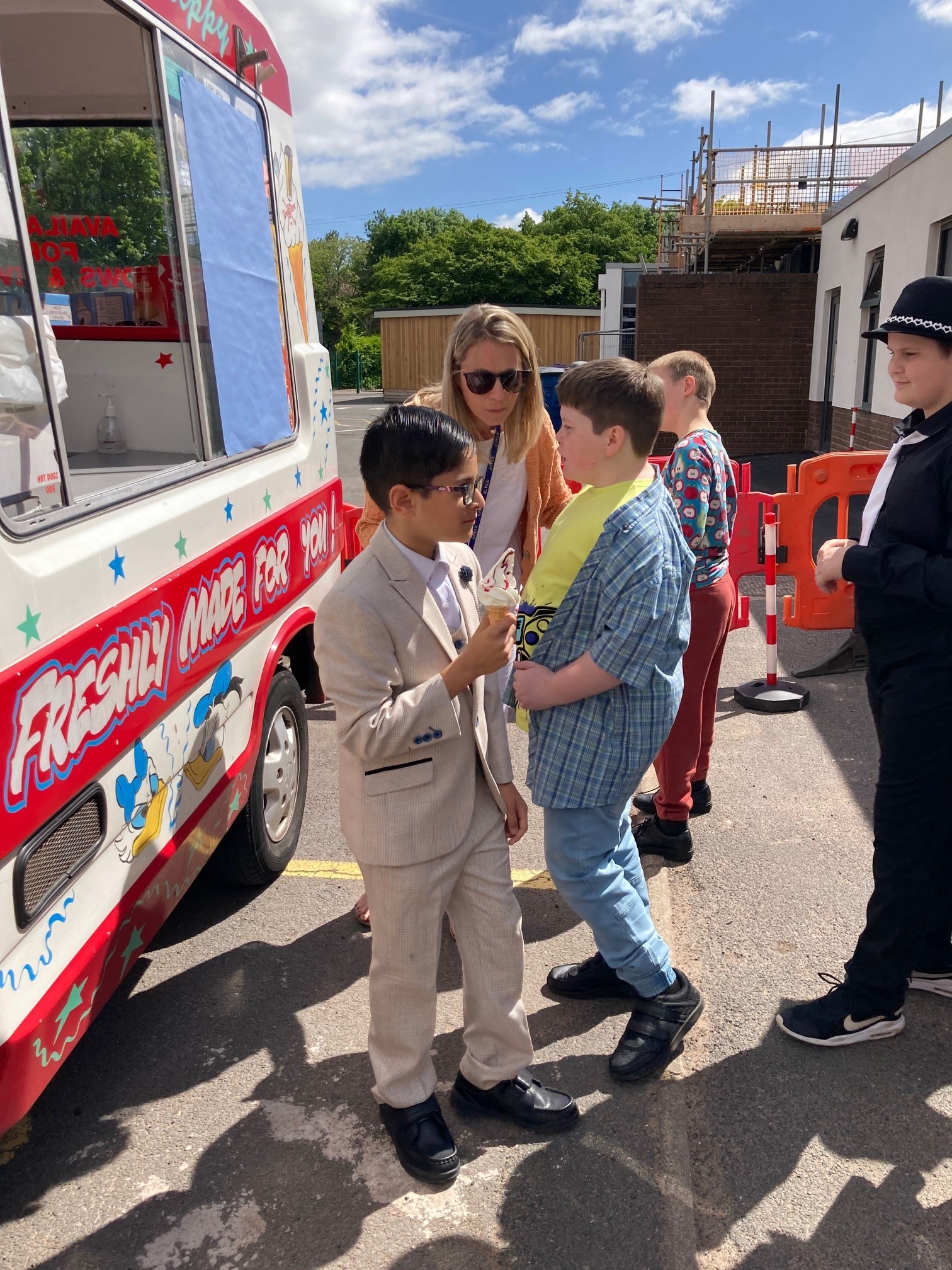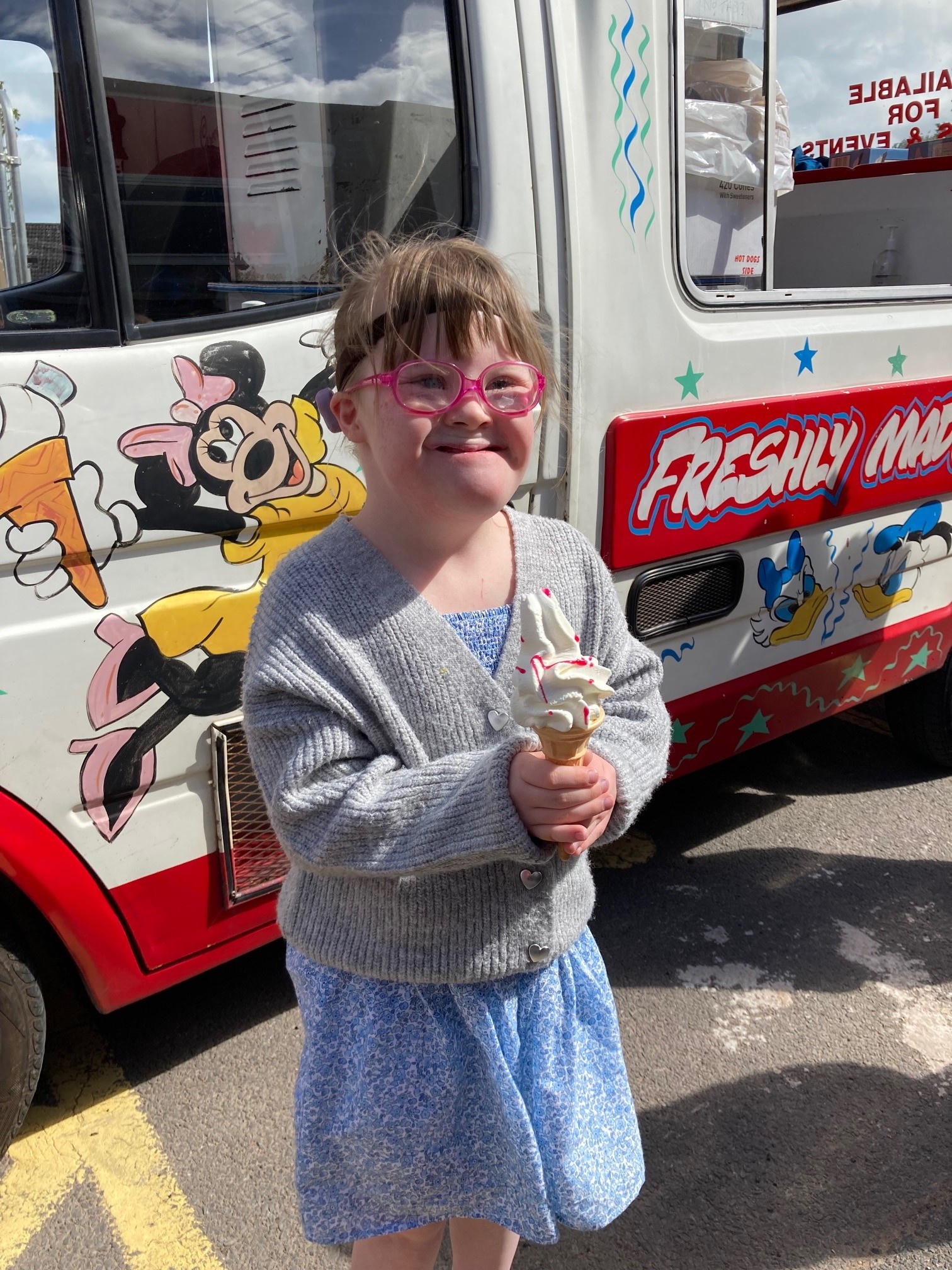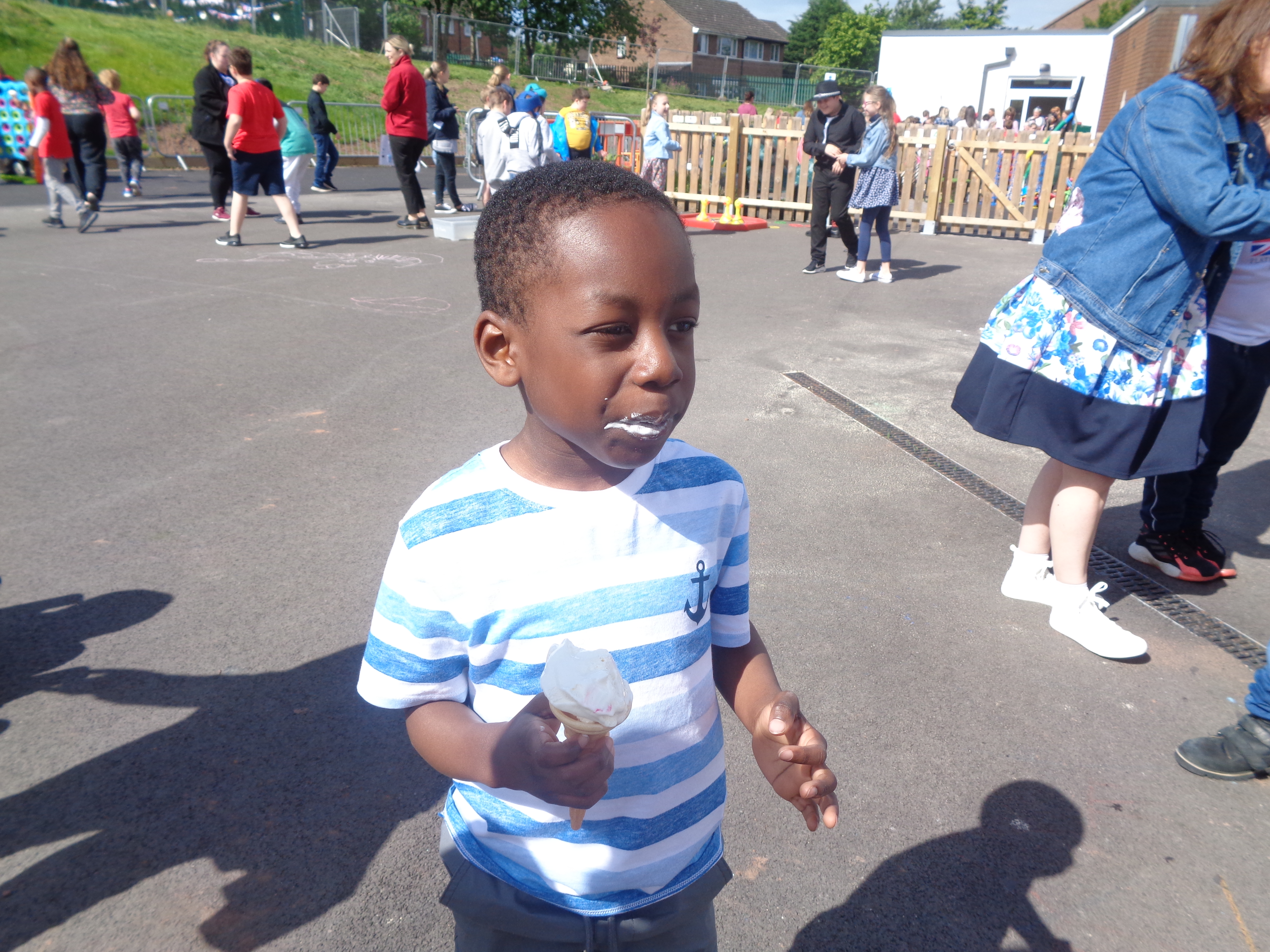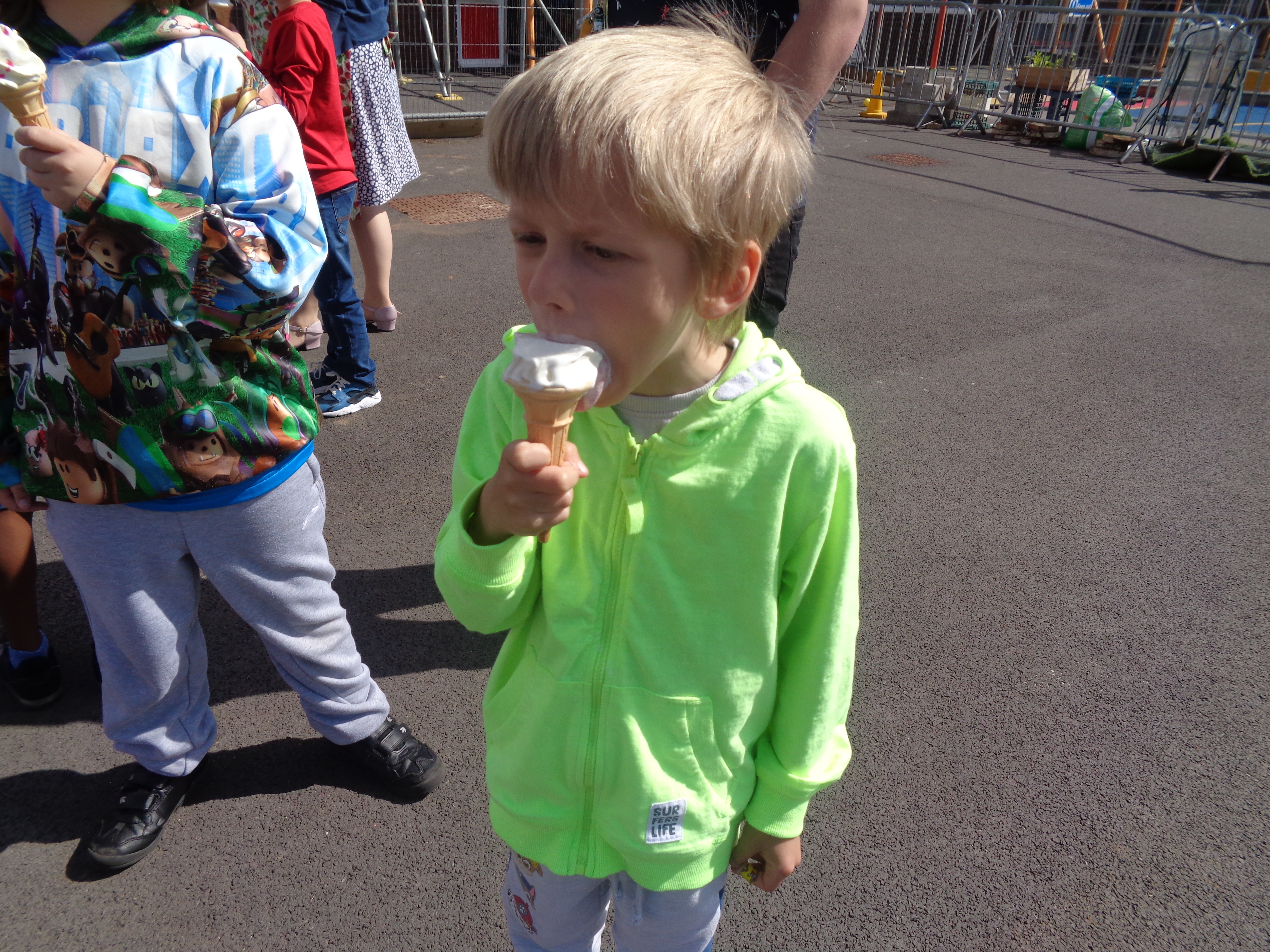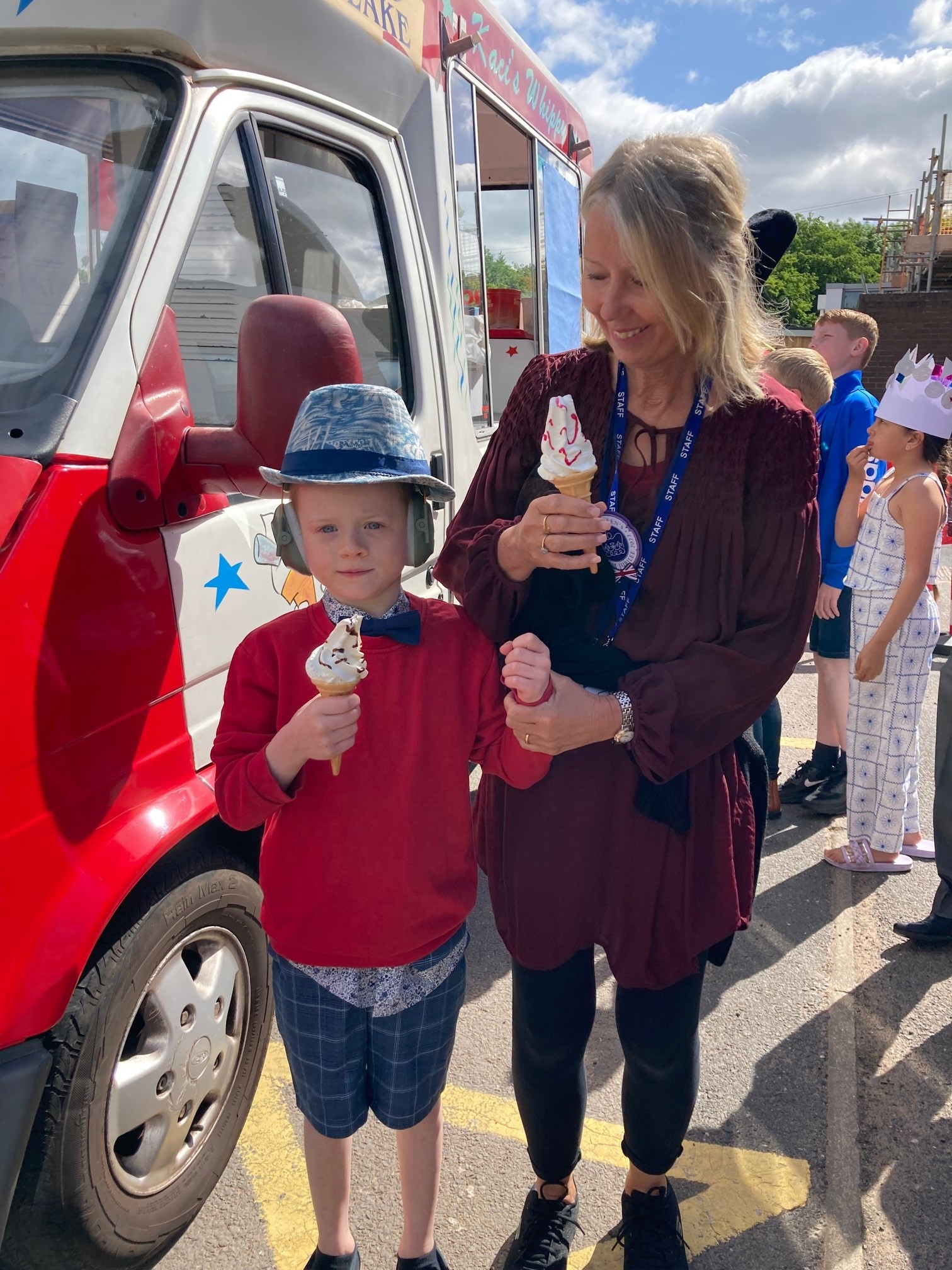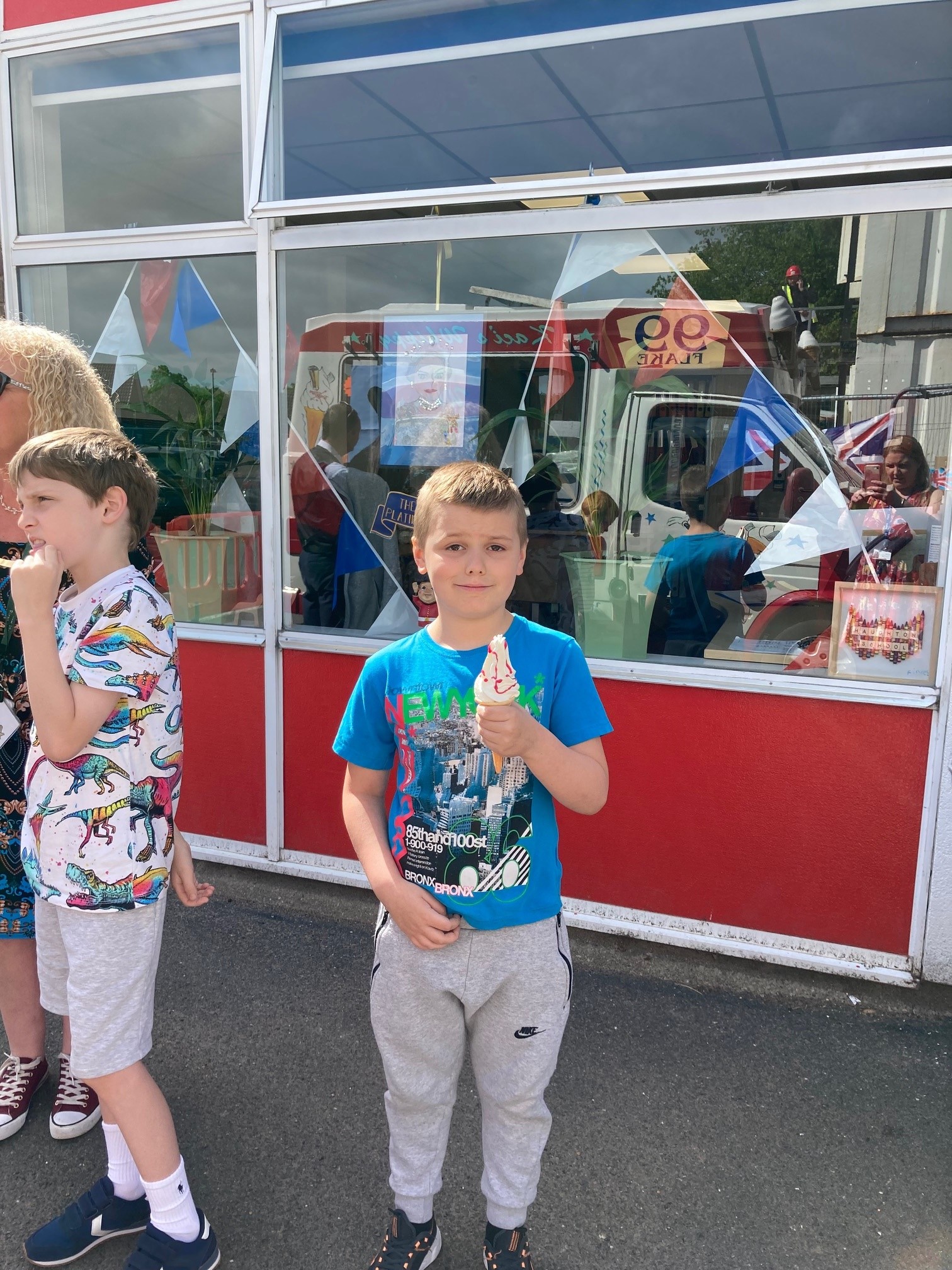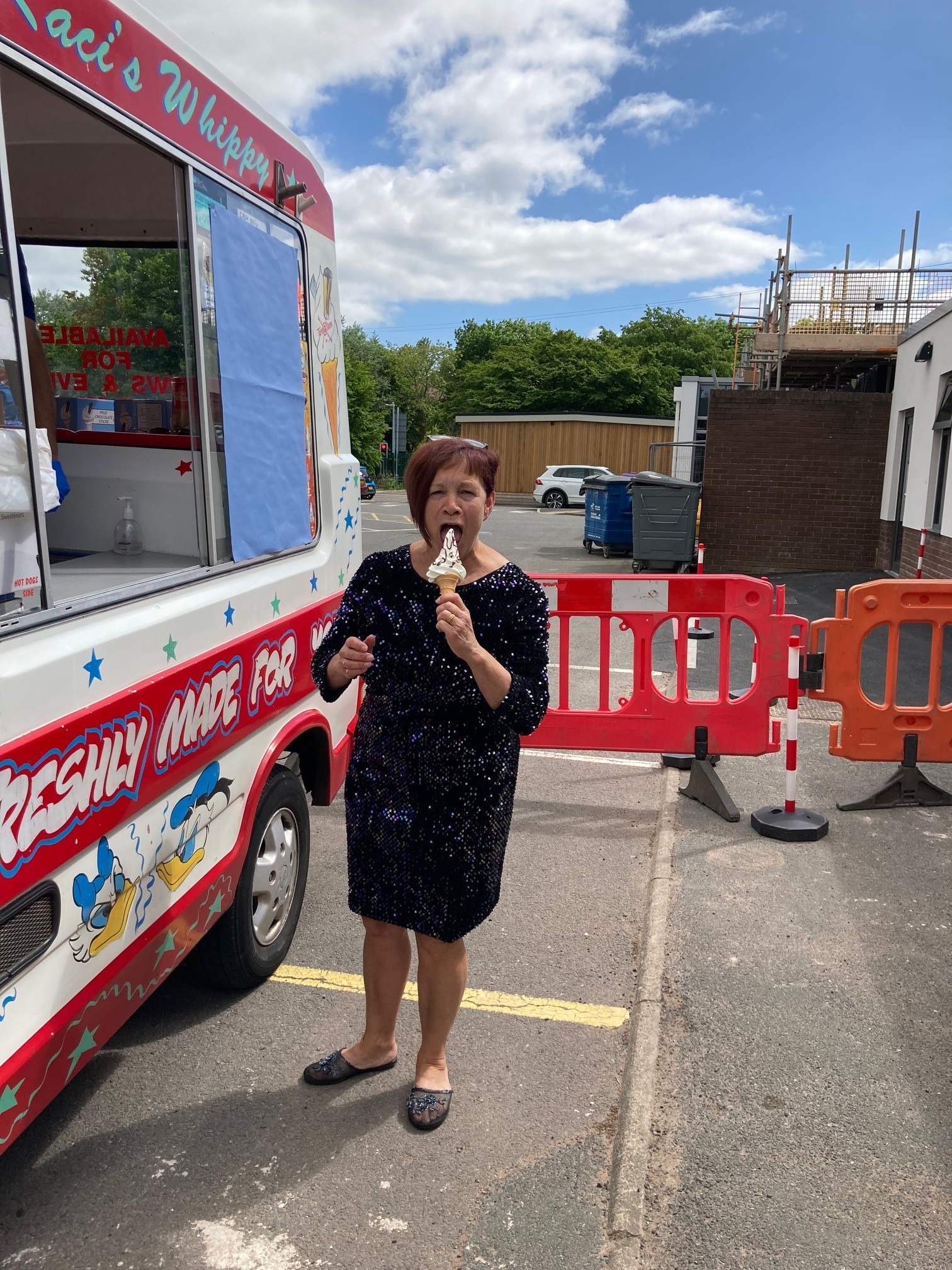 We had lots of fun playing outdoor games!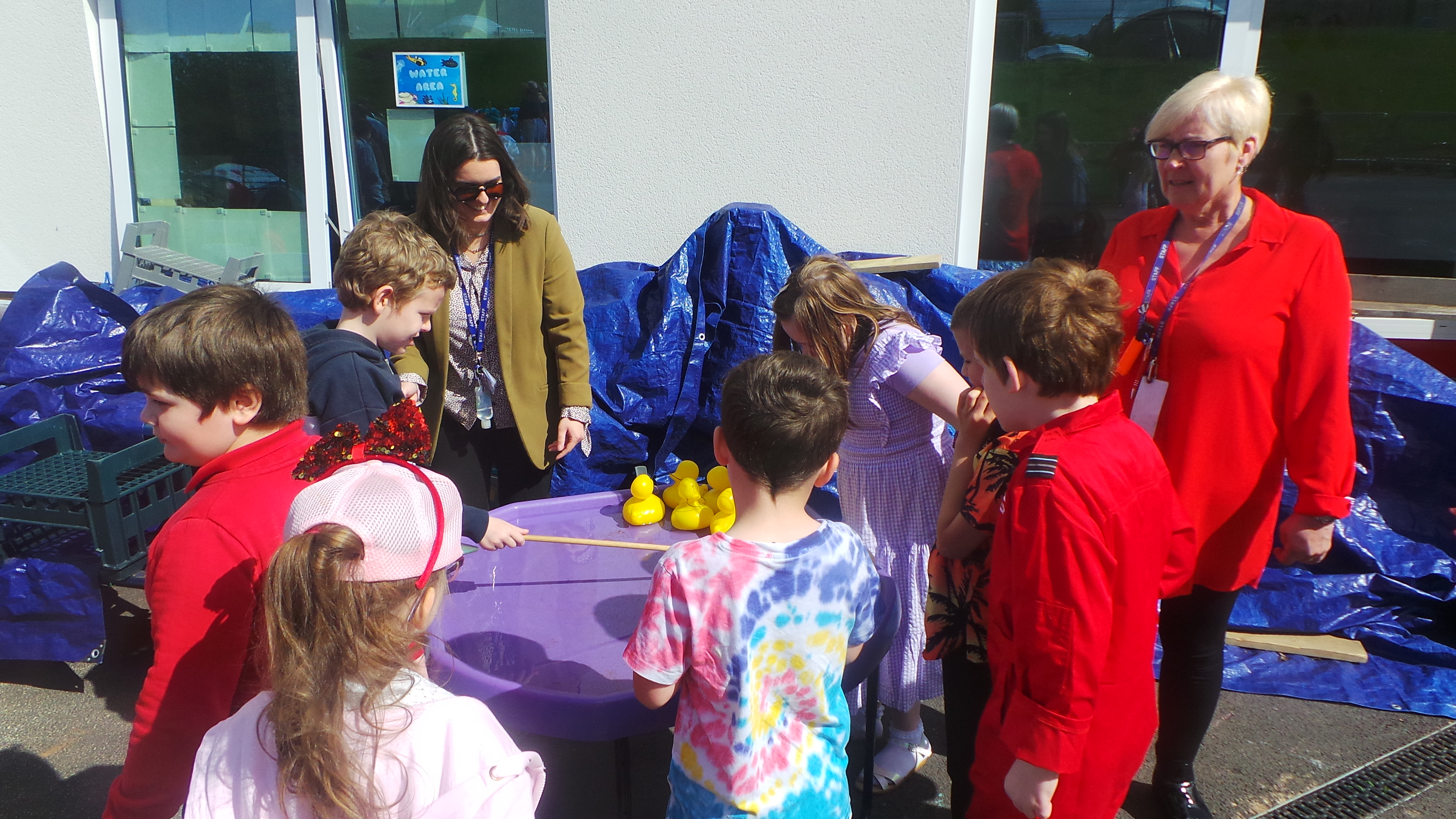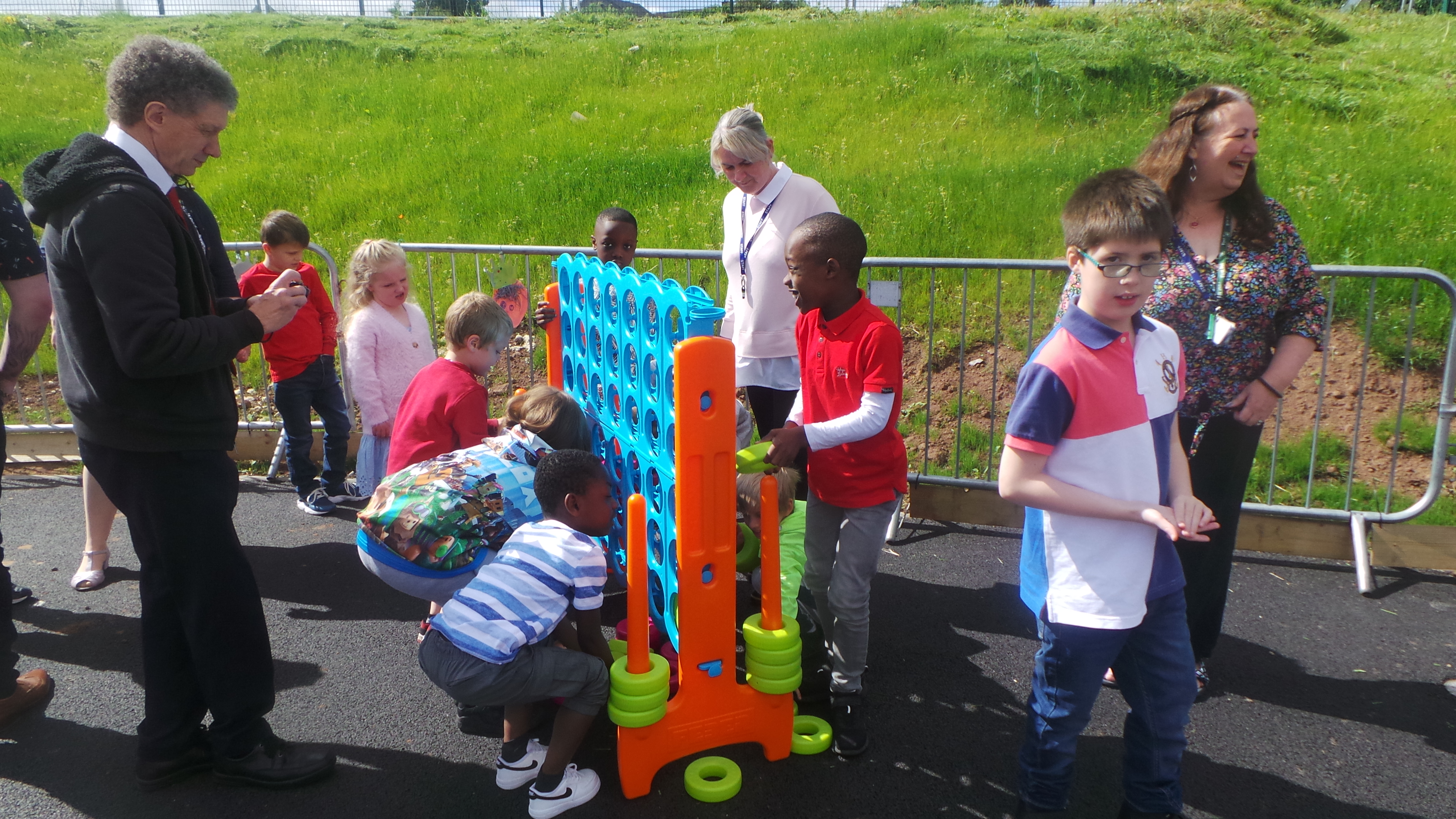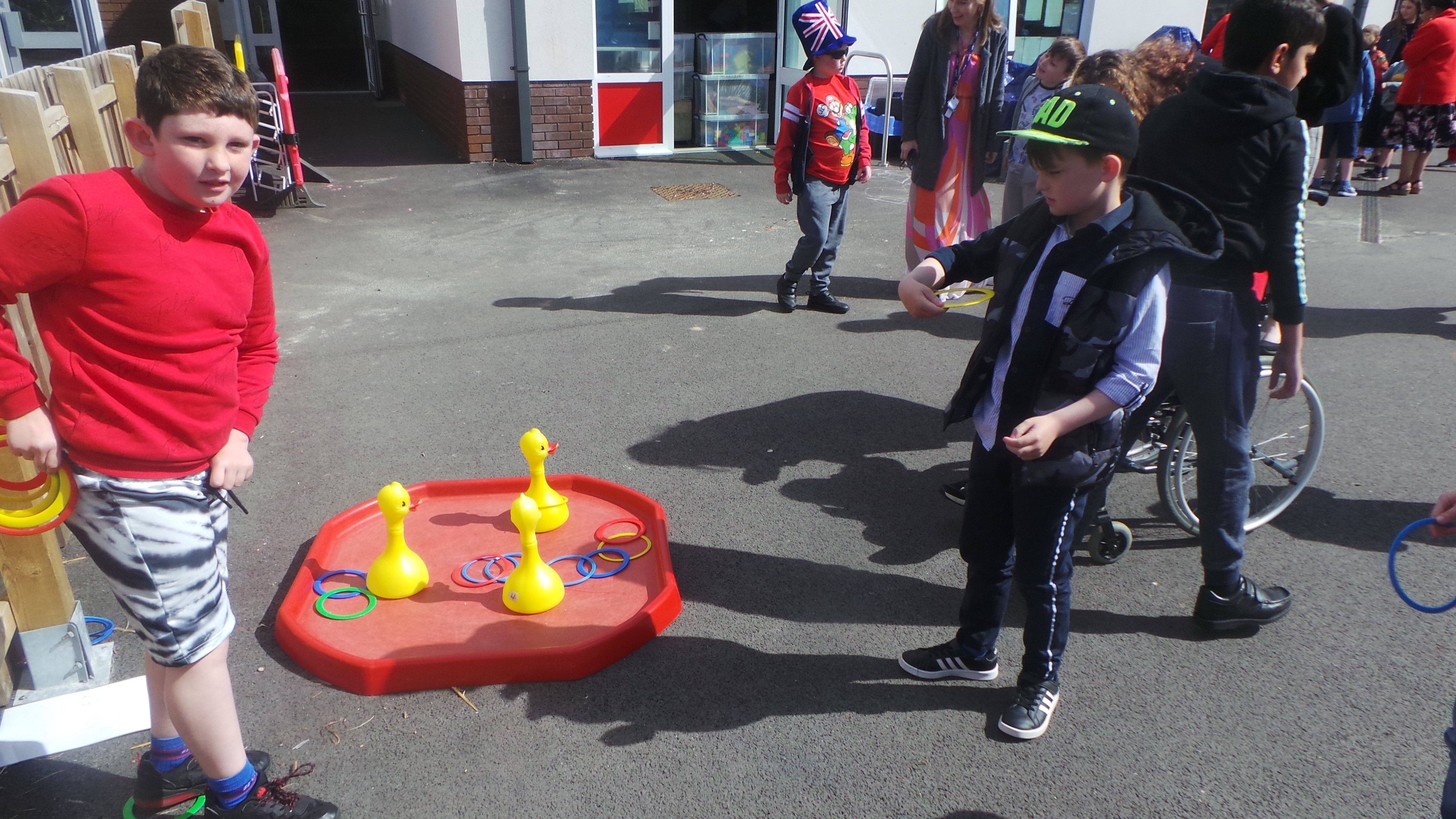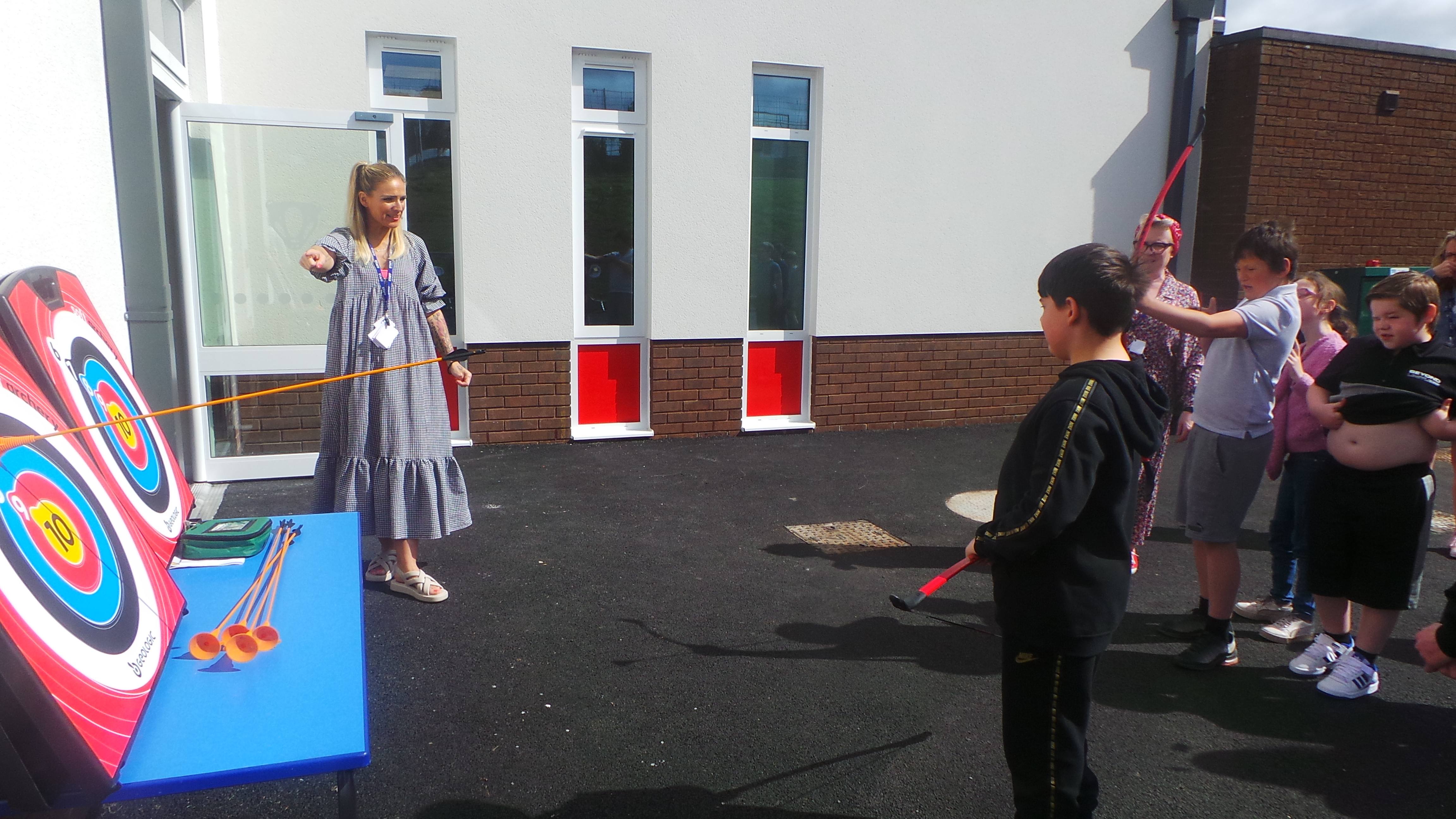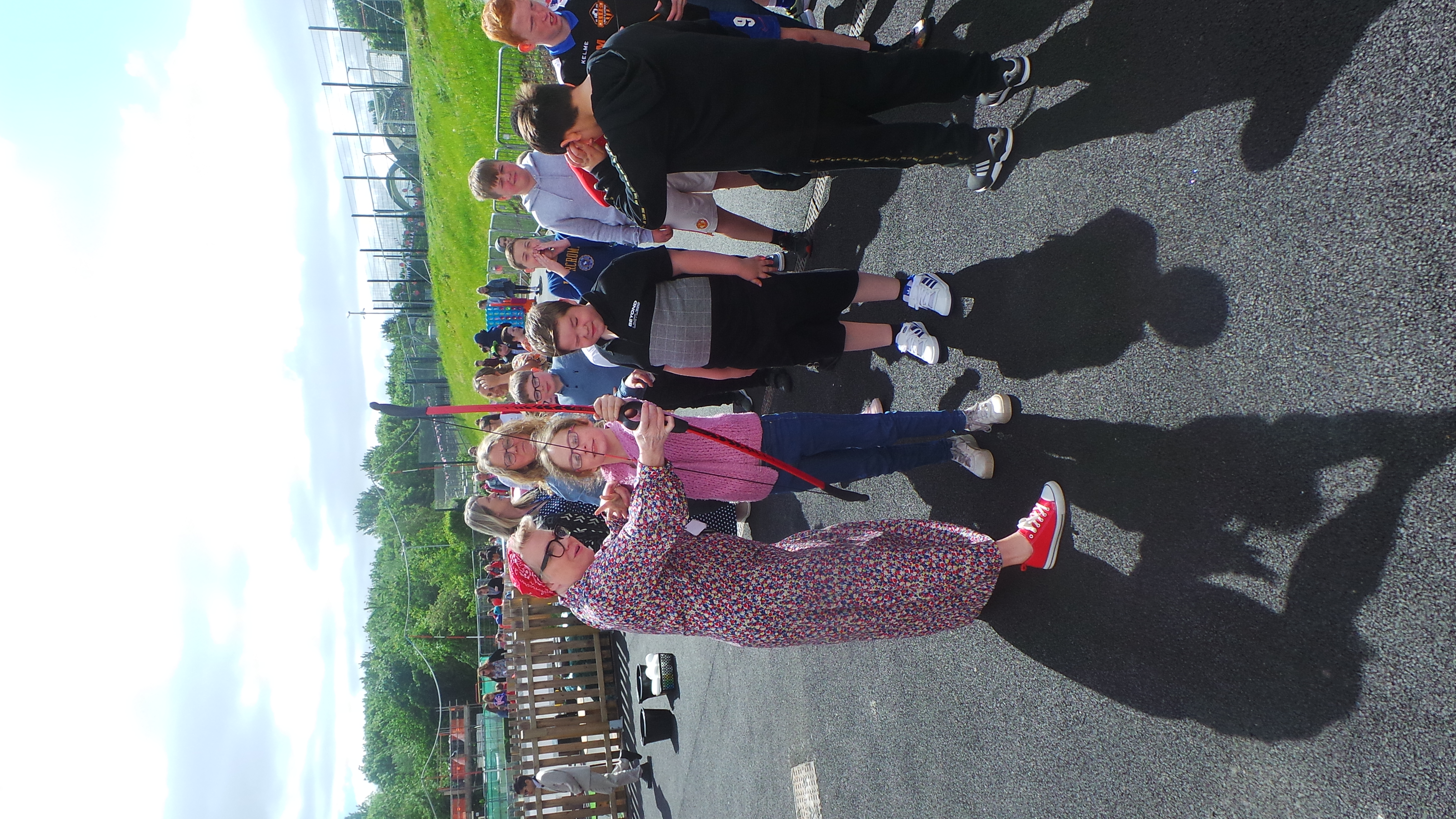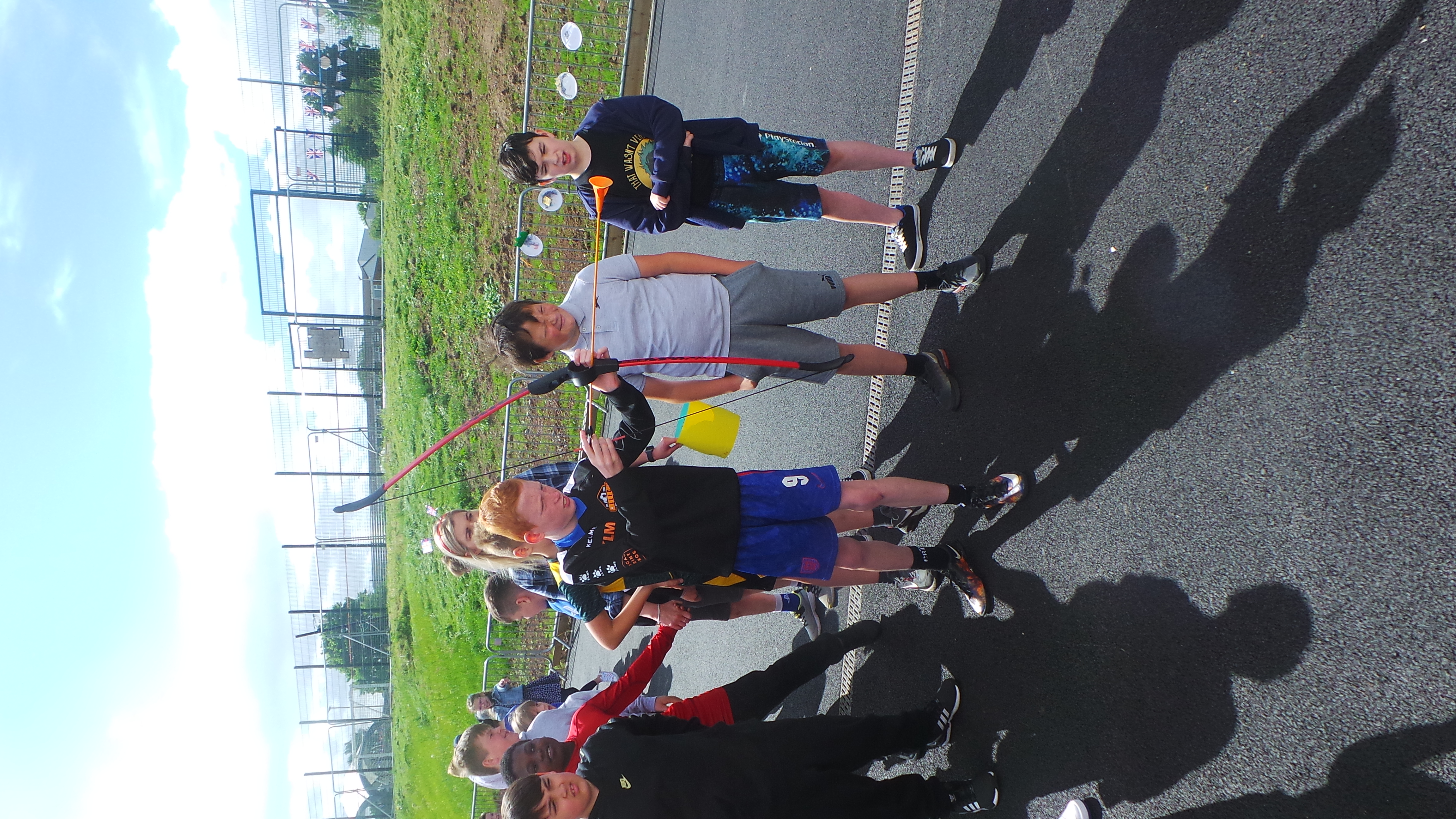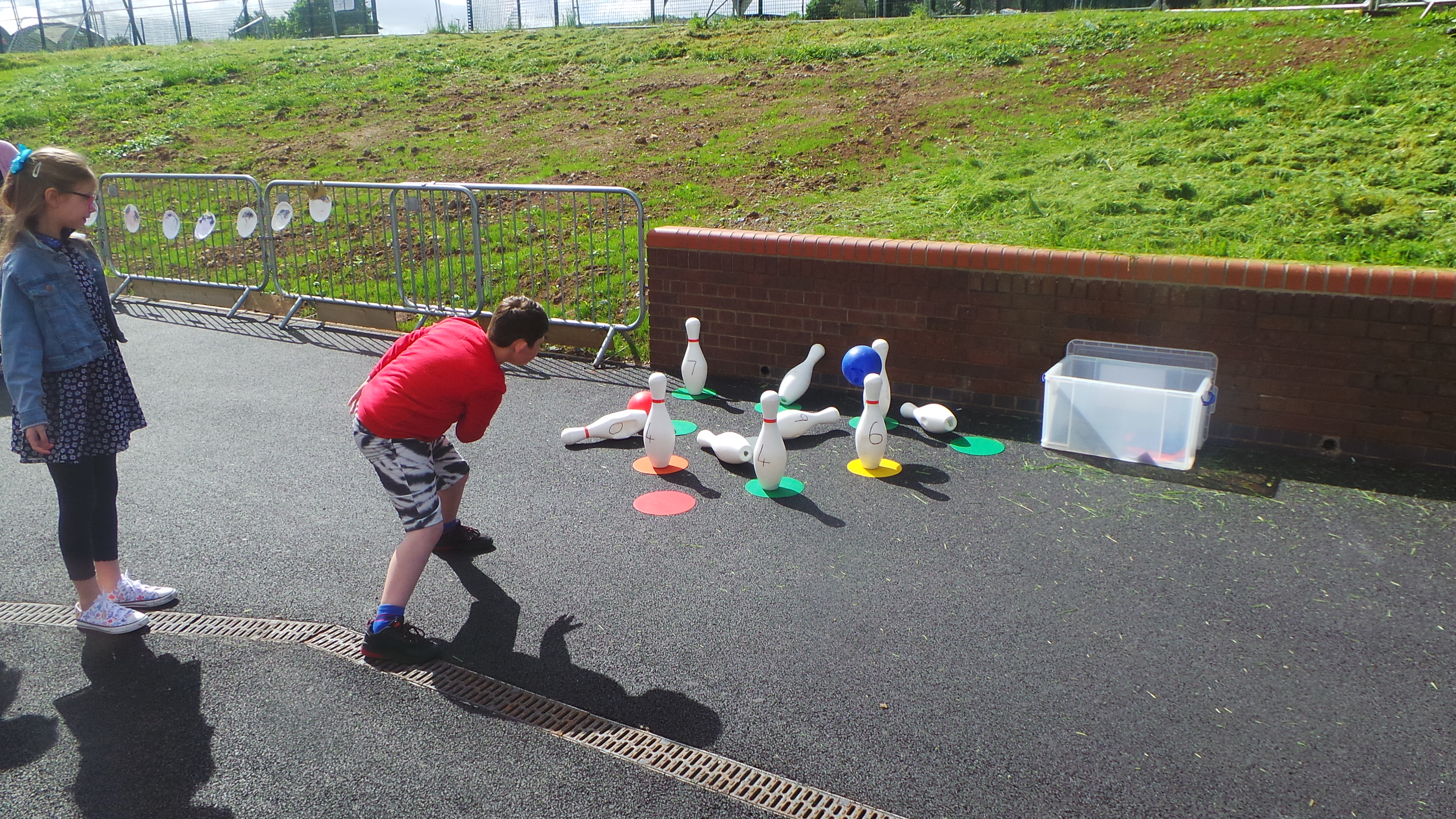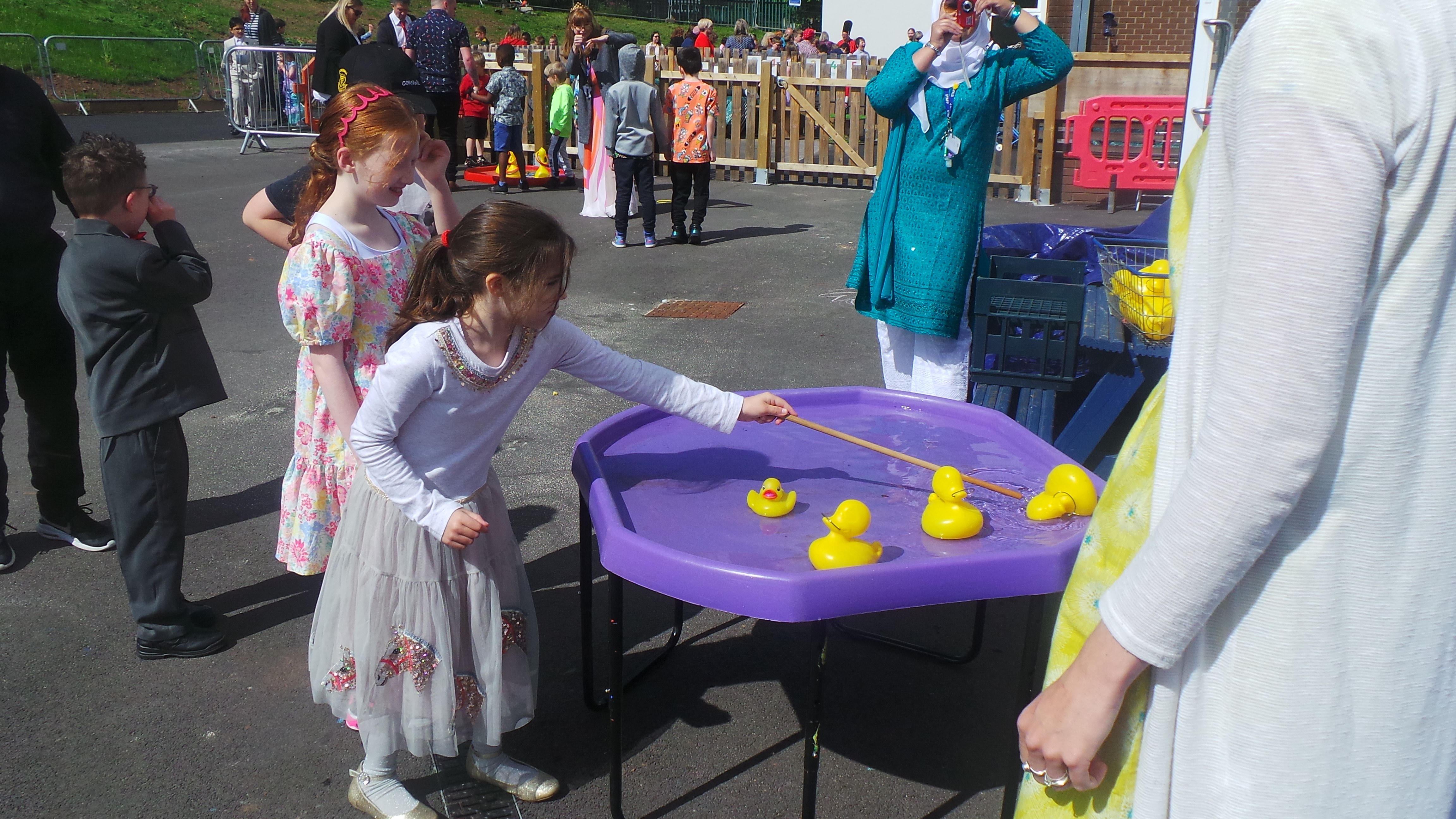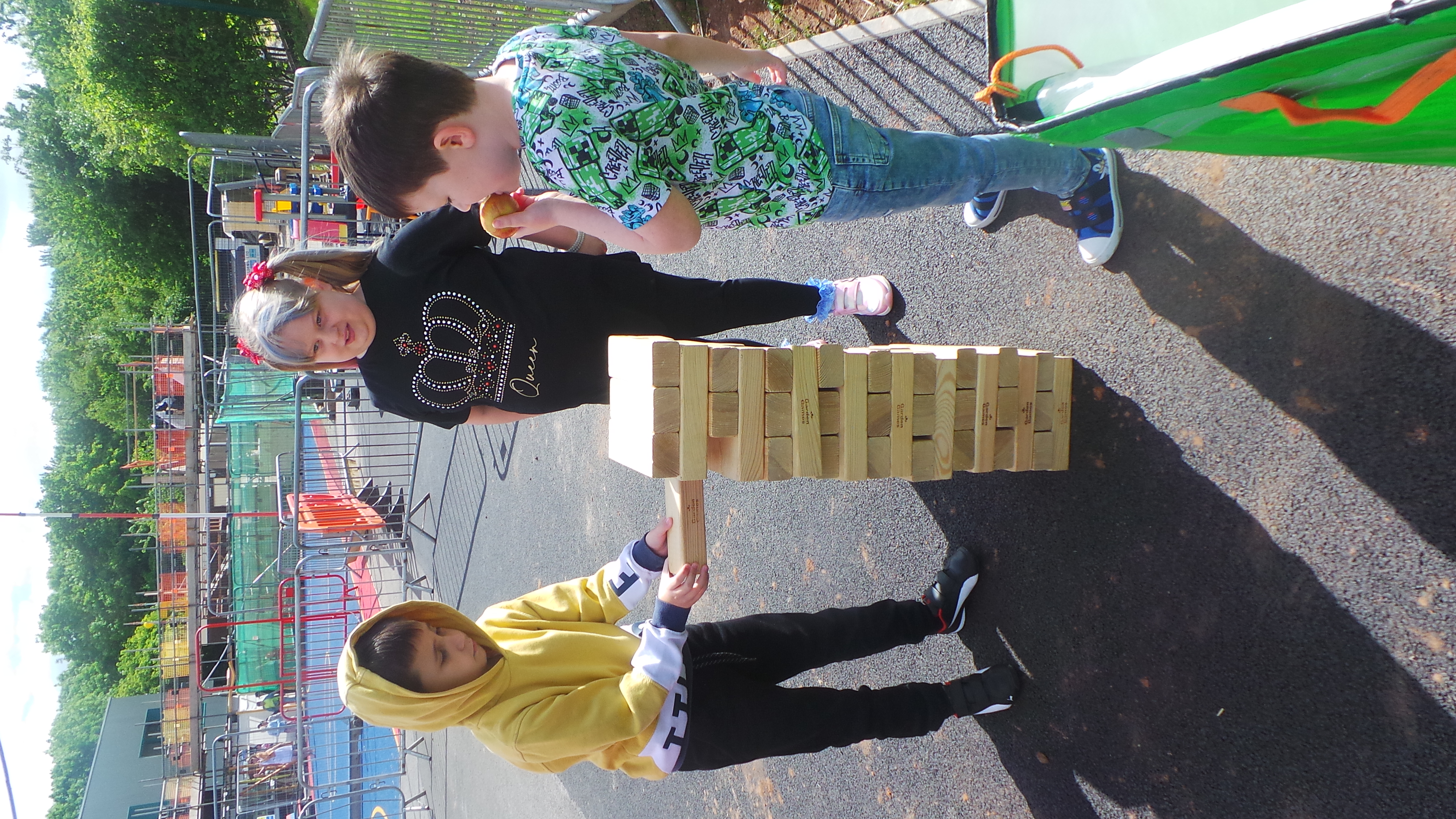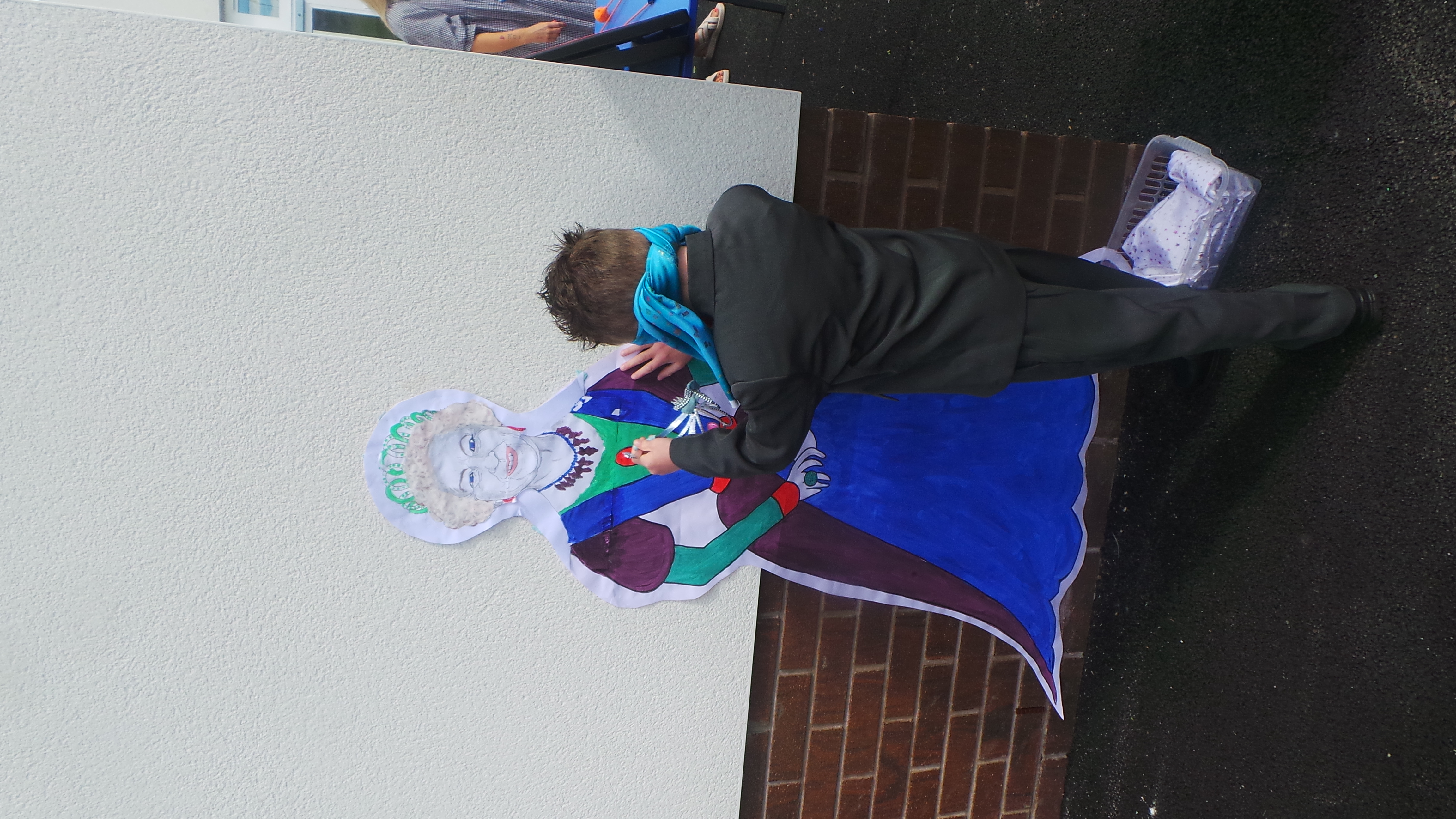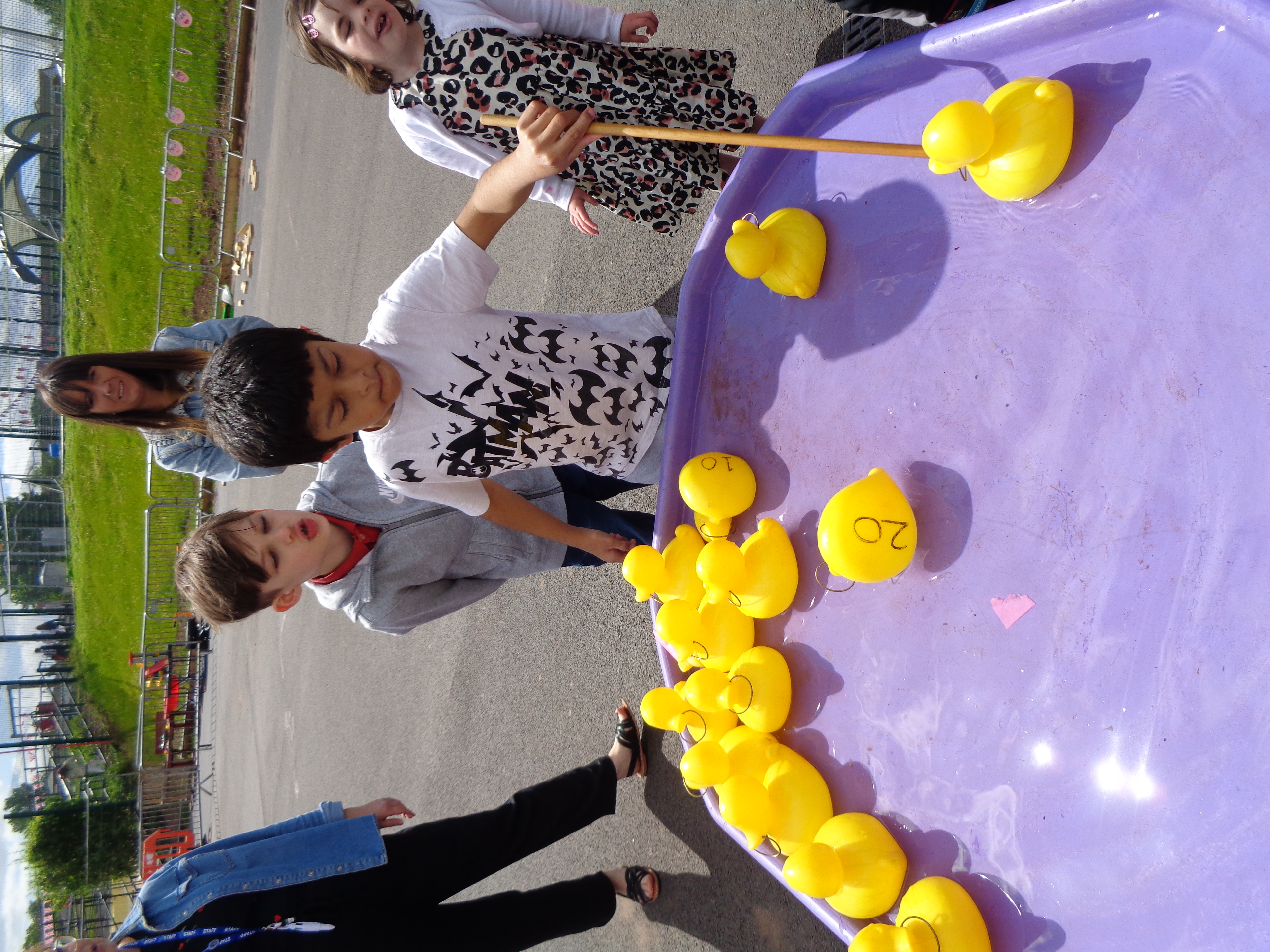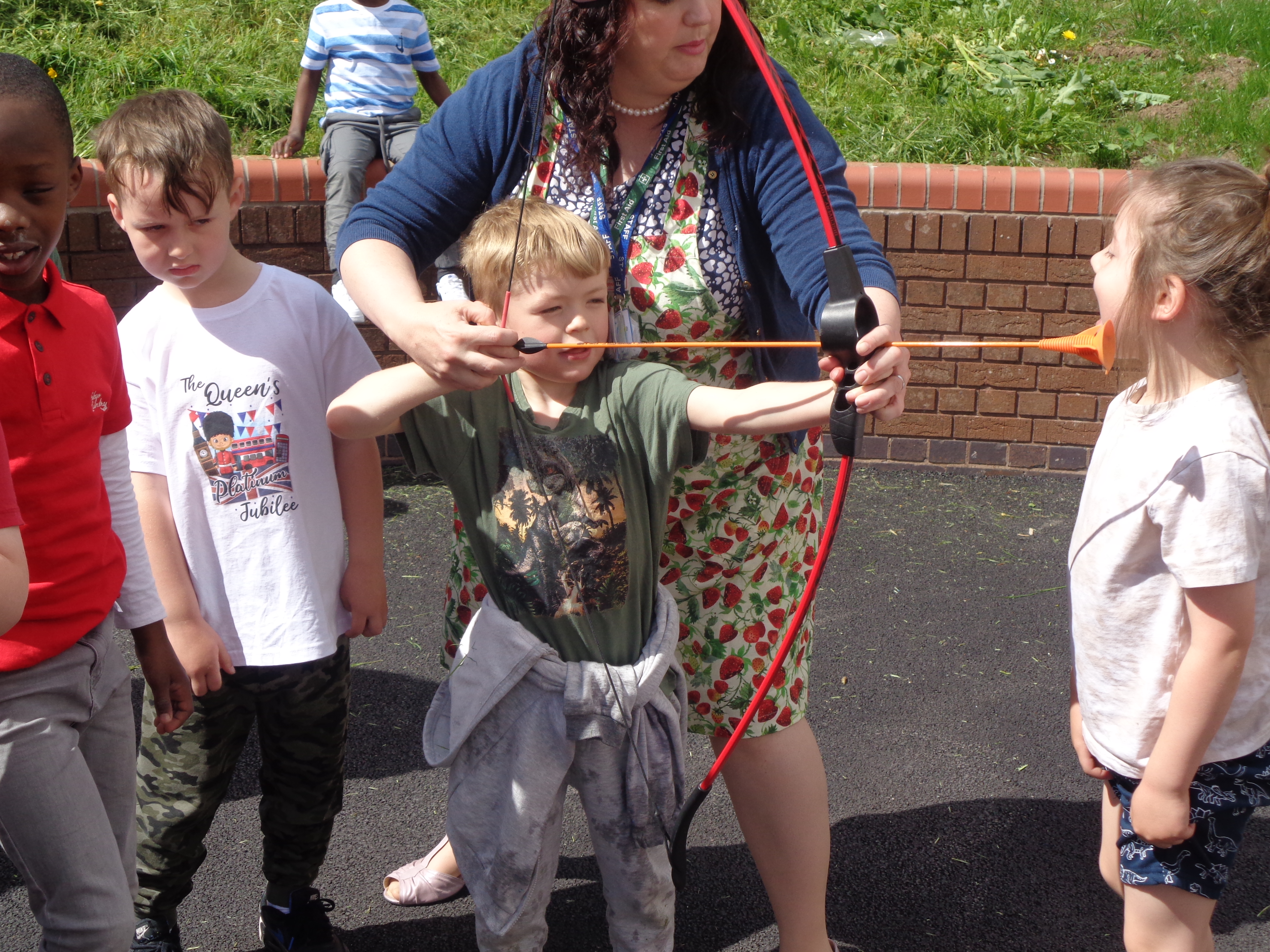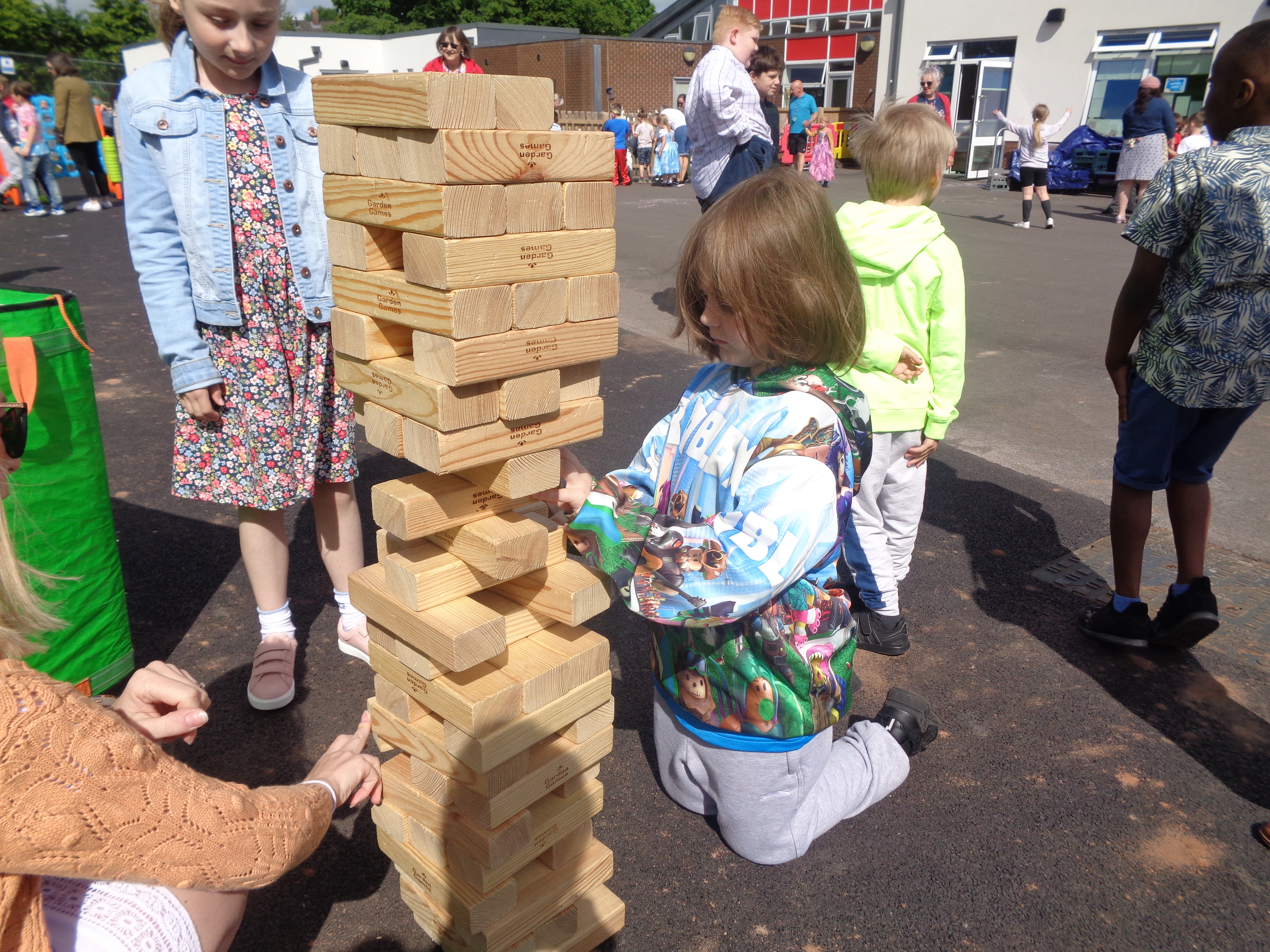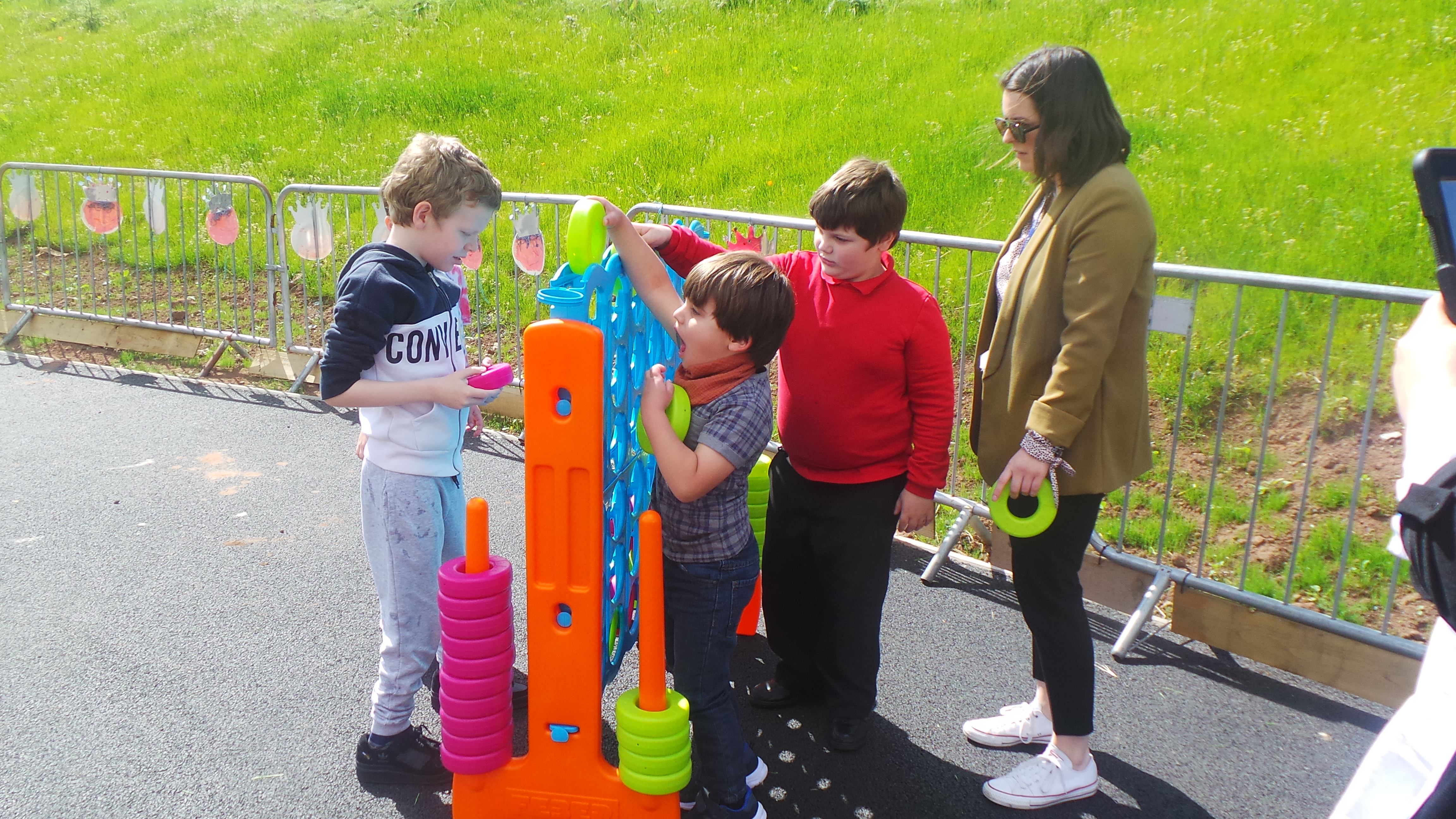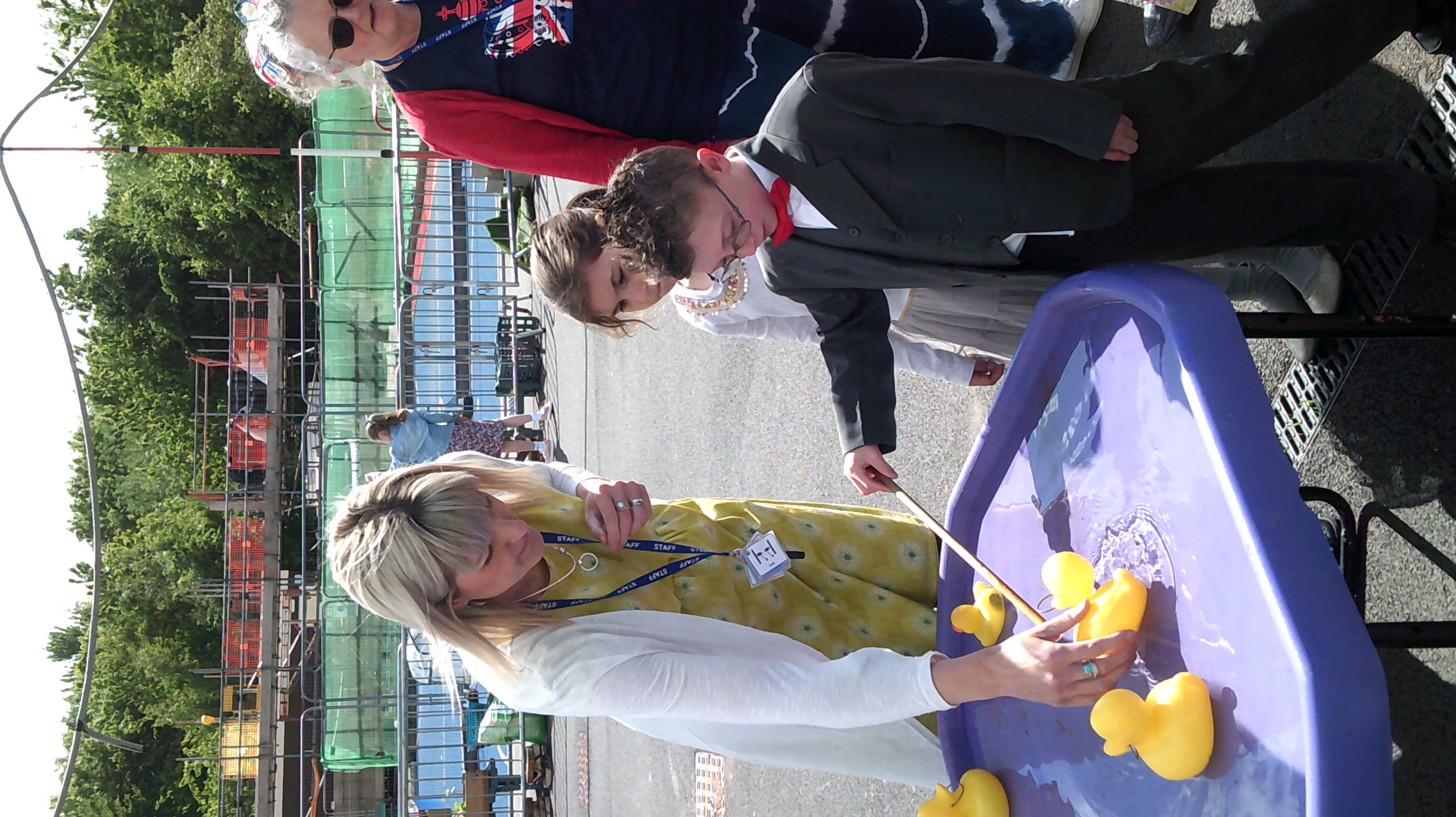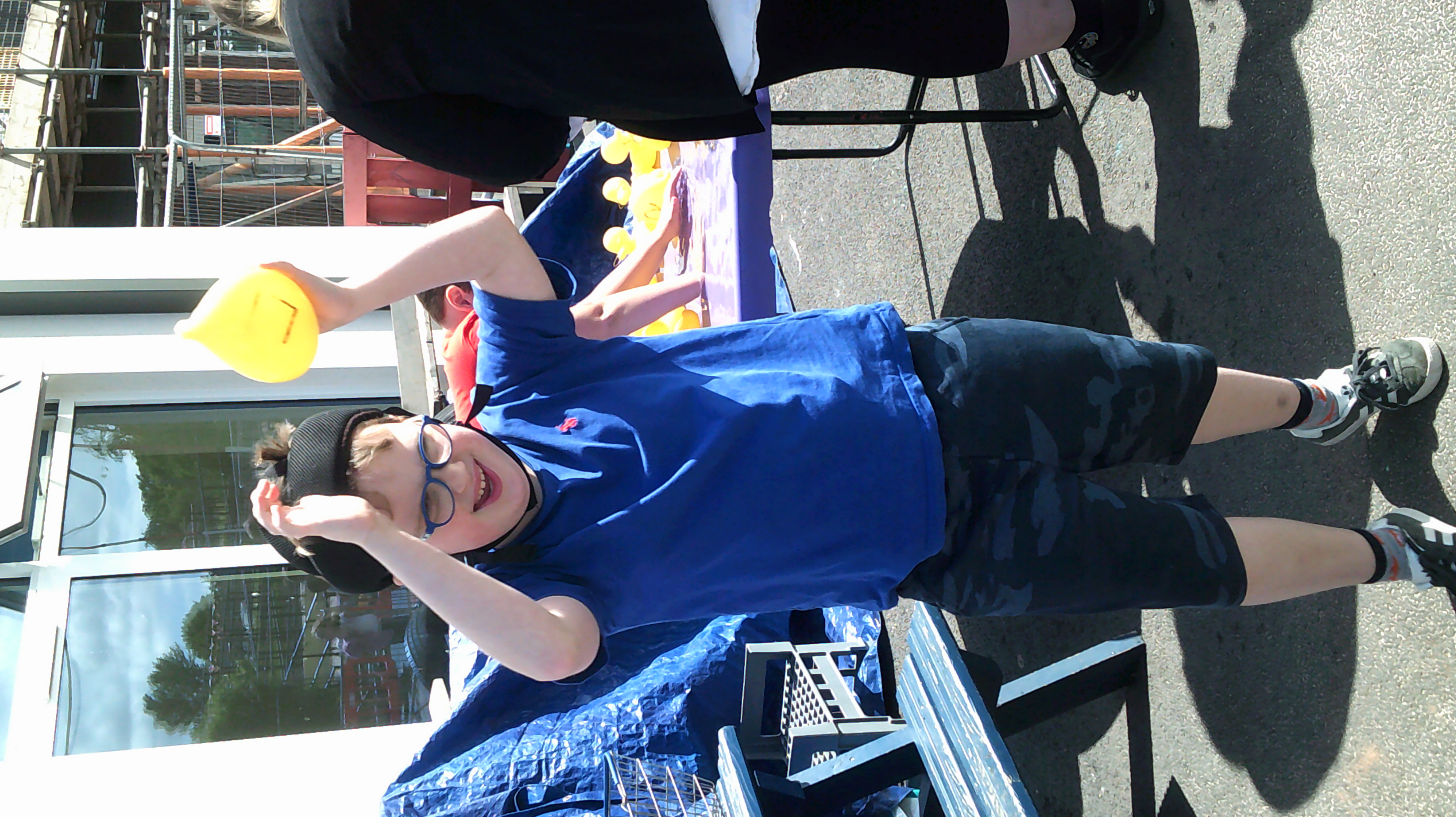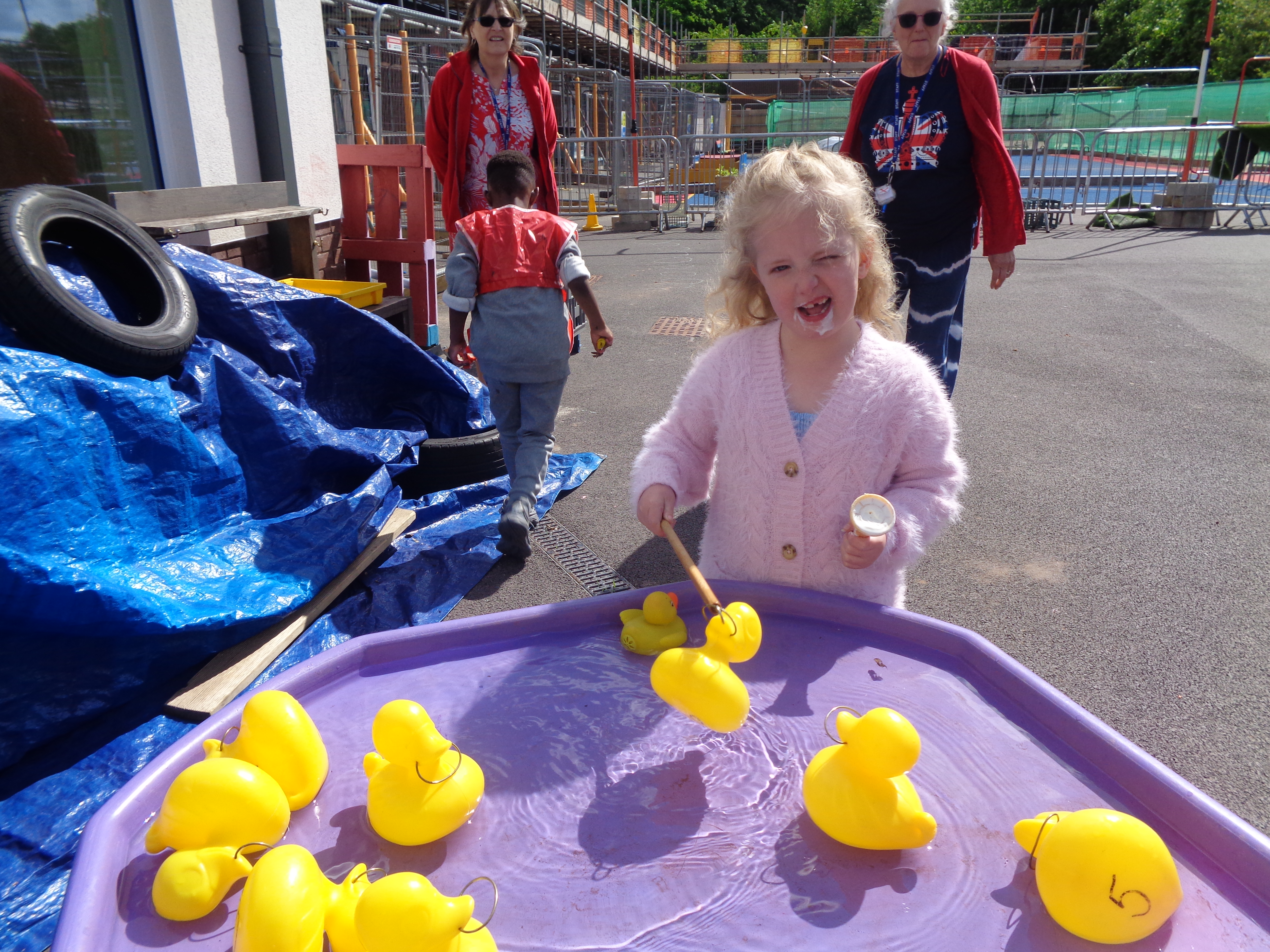 Children had lots of fun and laughs throwing wet sponges at staff in the stocks - they had a great aim!!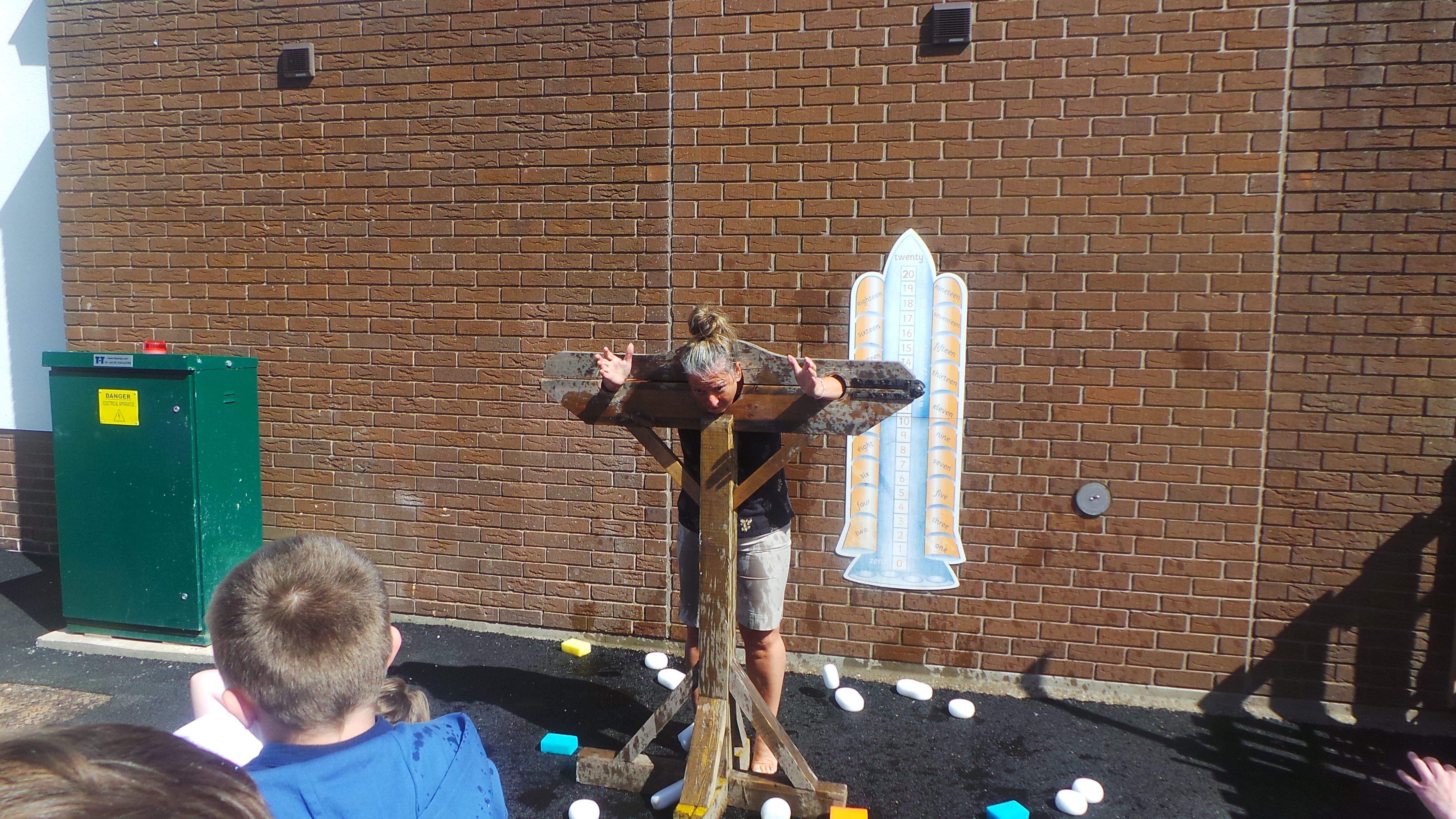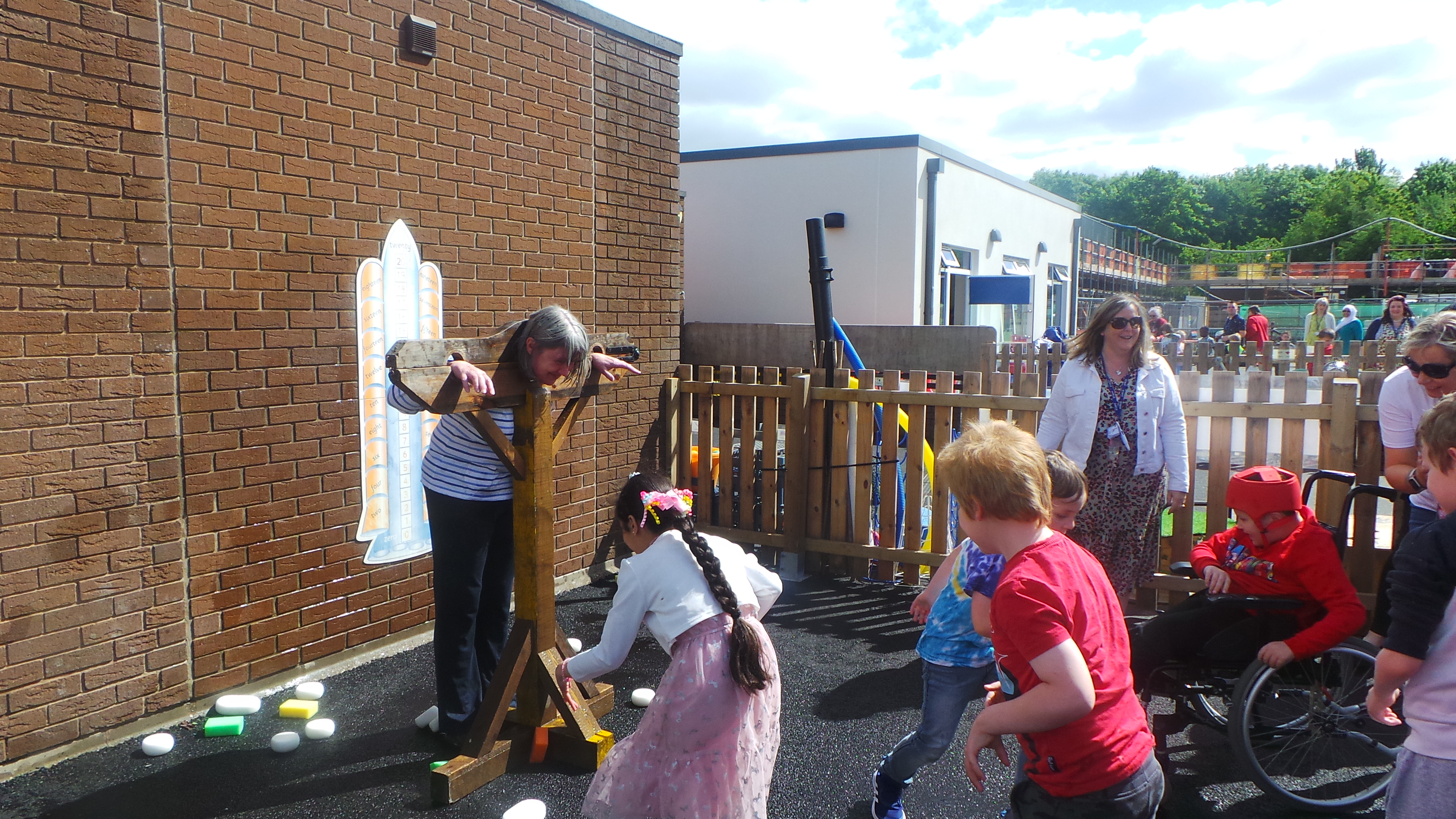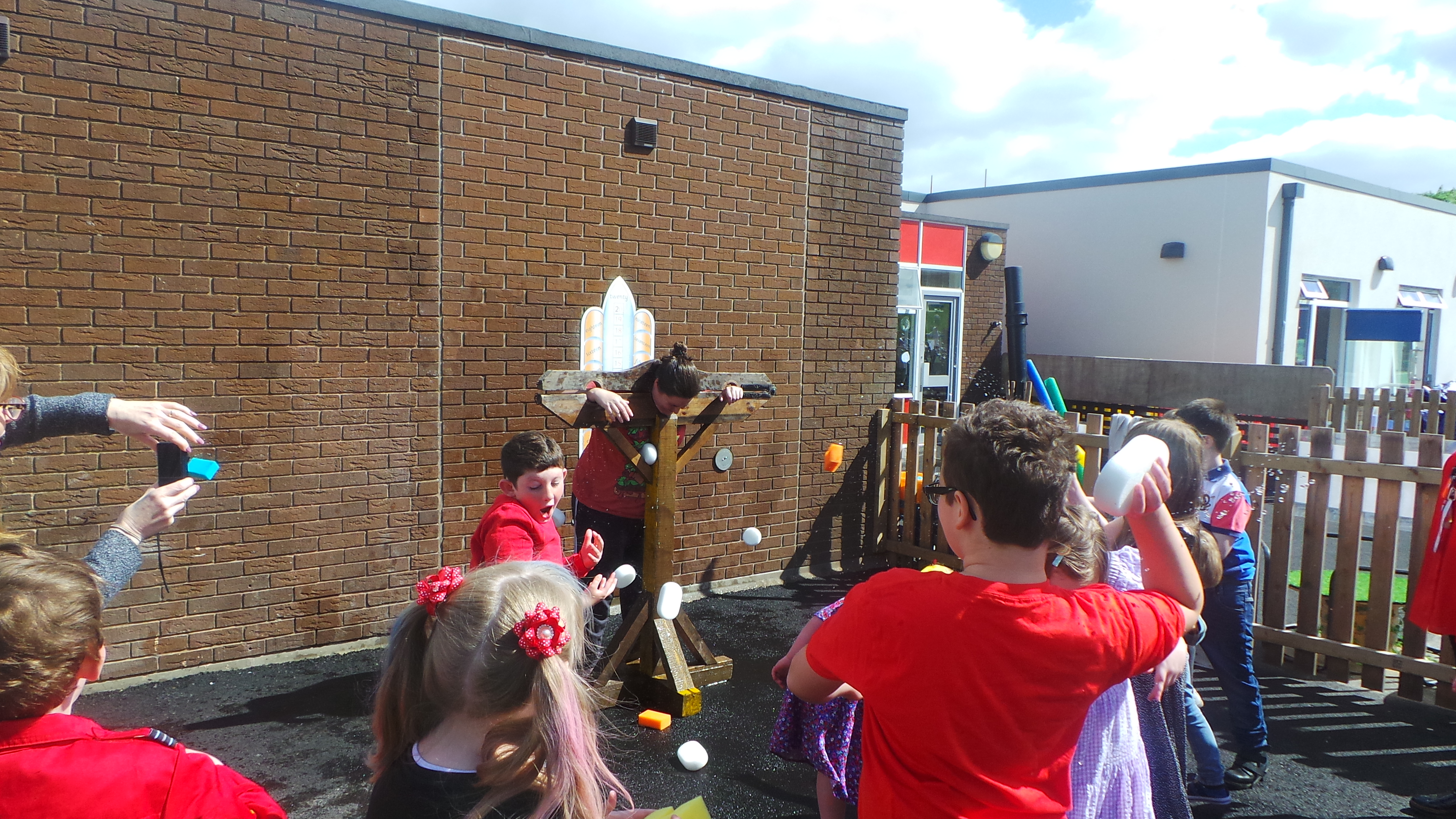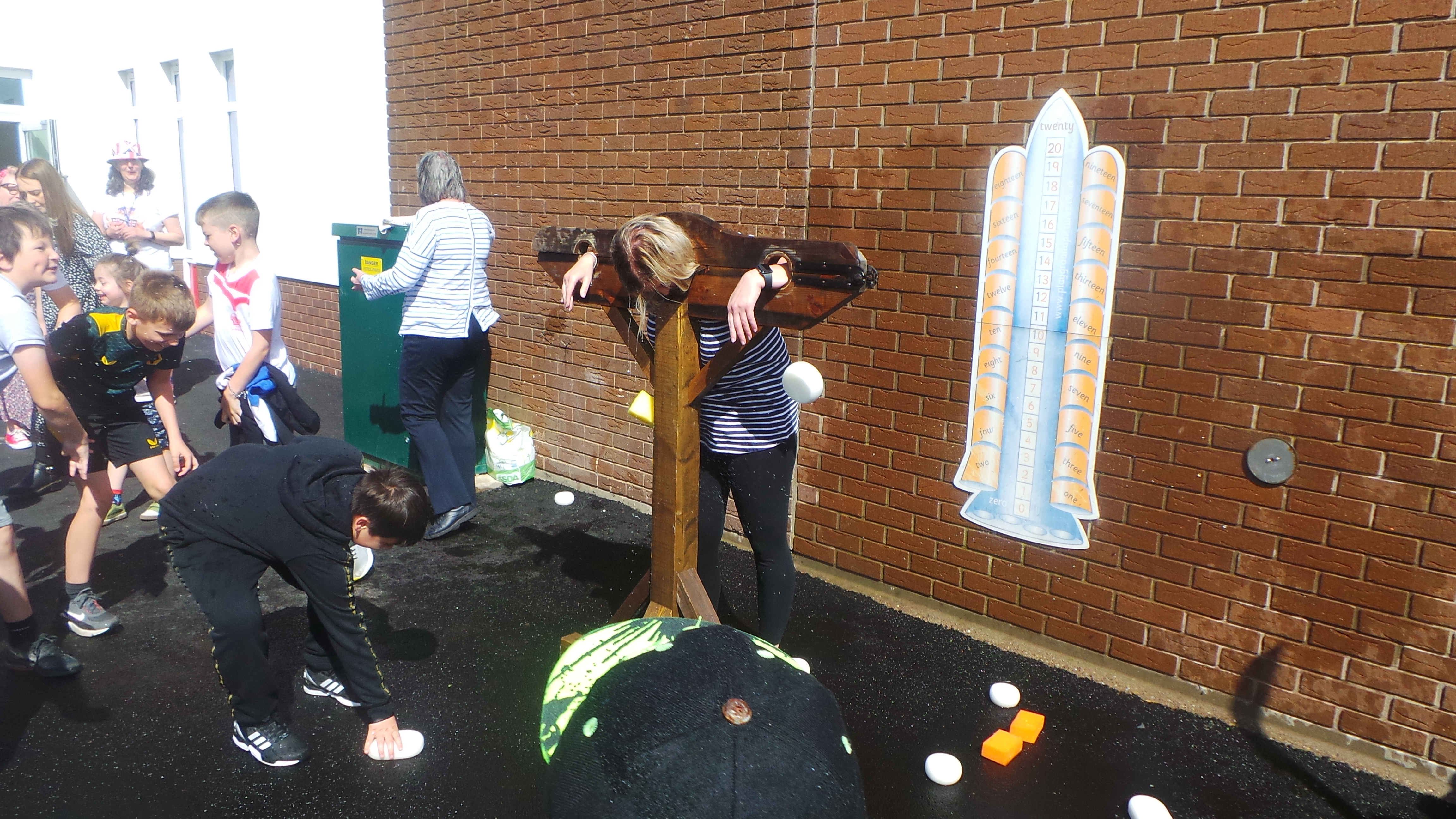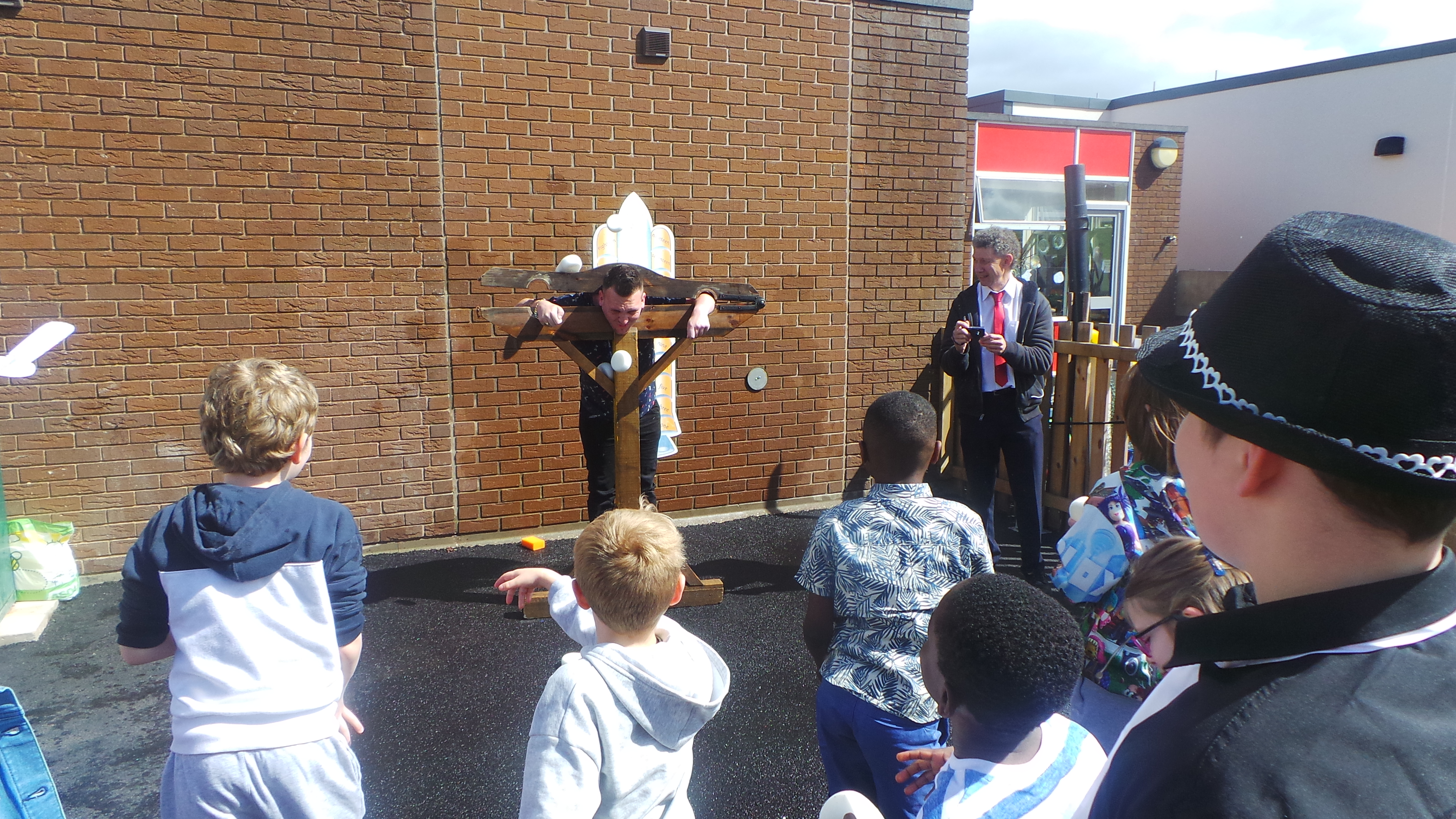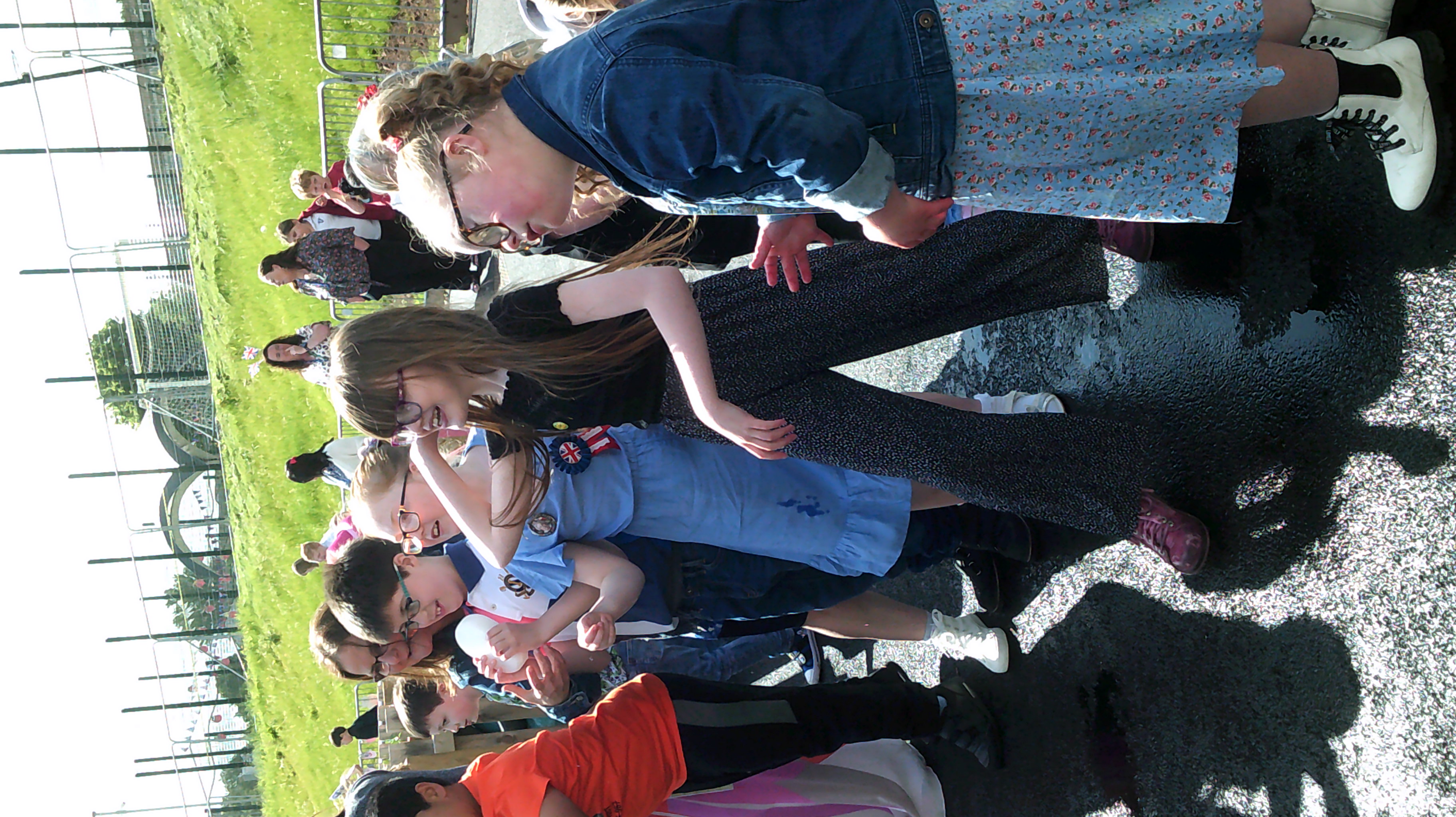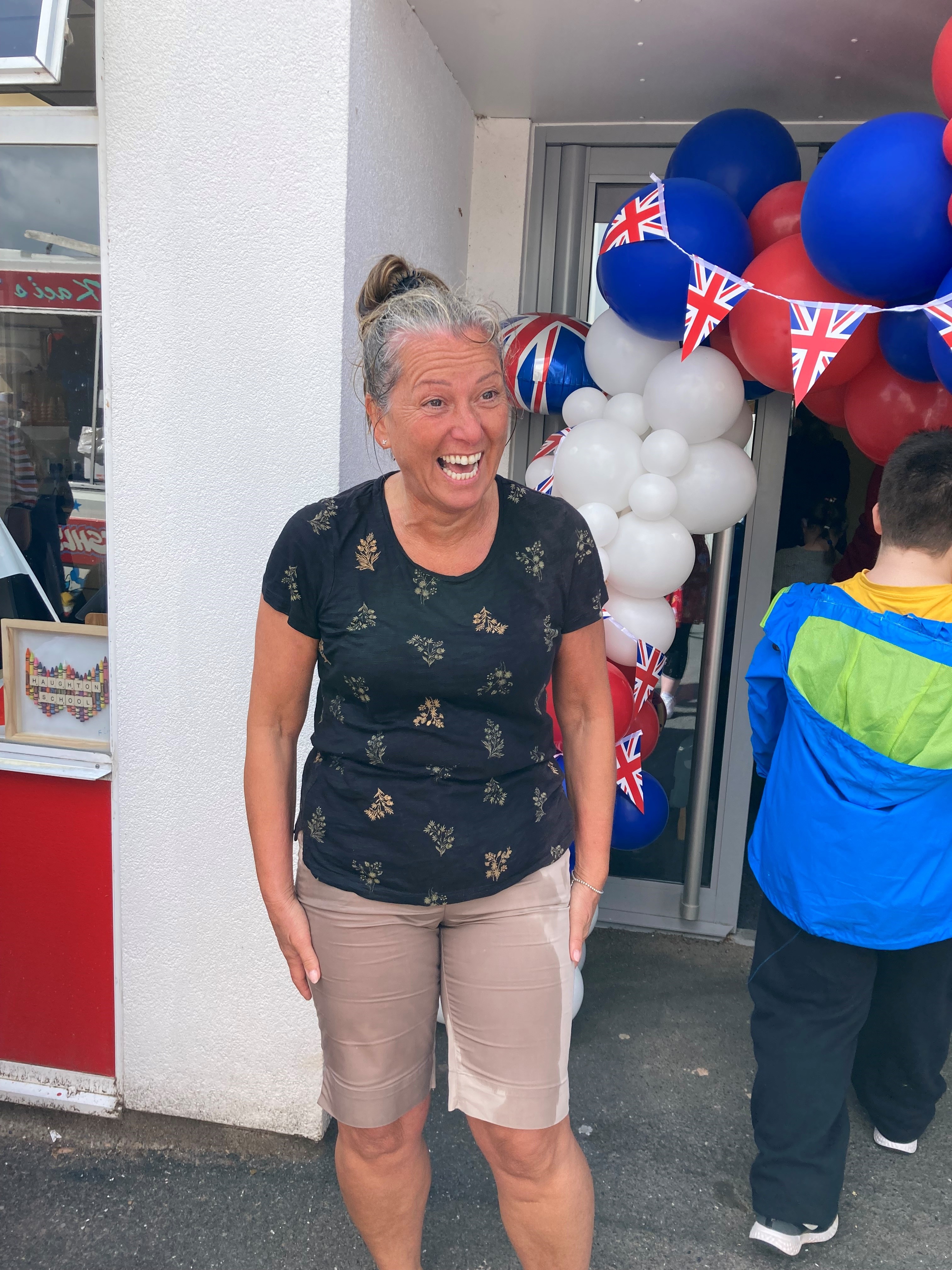 Wellington Brass Band came along and played some wonderful music.  Children sat in their class groups and waved their flags.  We listened, danced and marched to the music!
A huge thank you to Wellington Brass Band who really made our day extra special.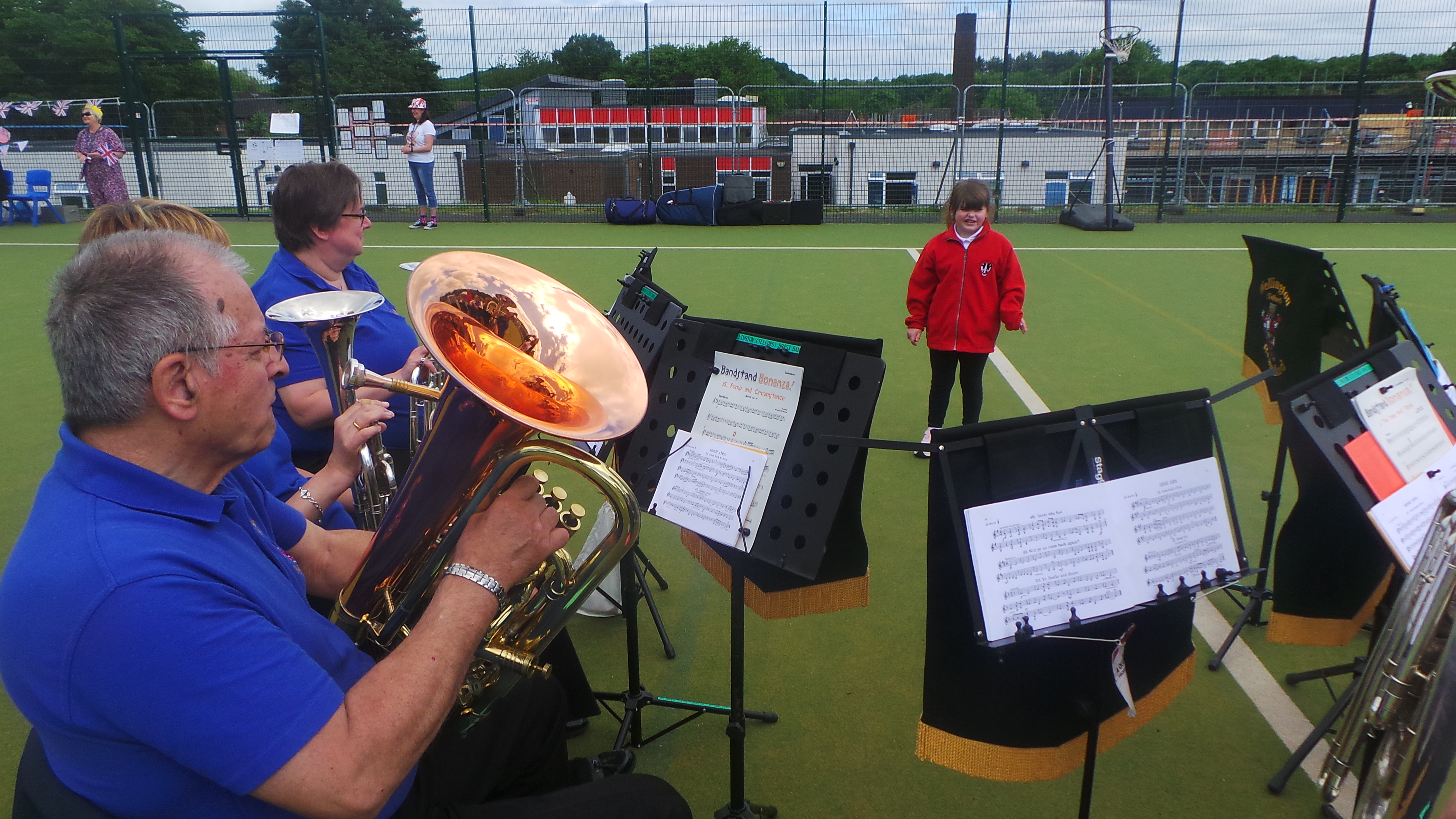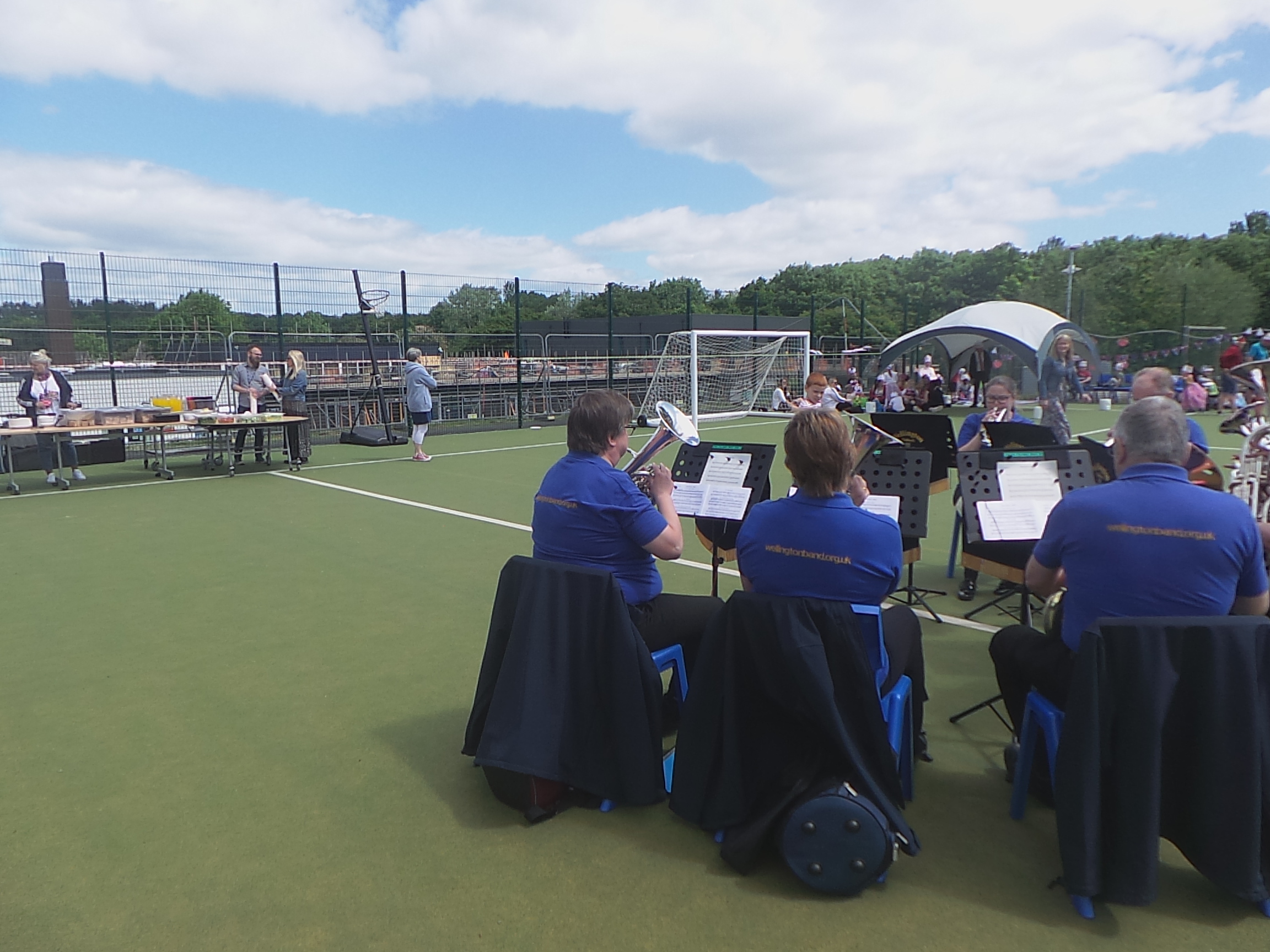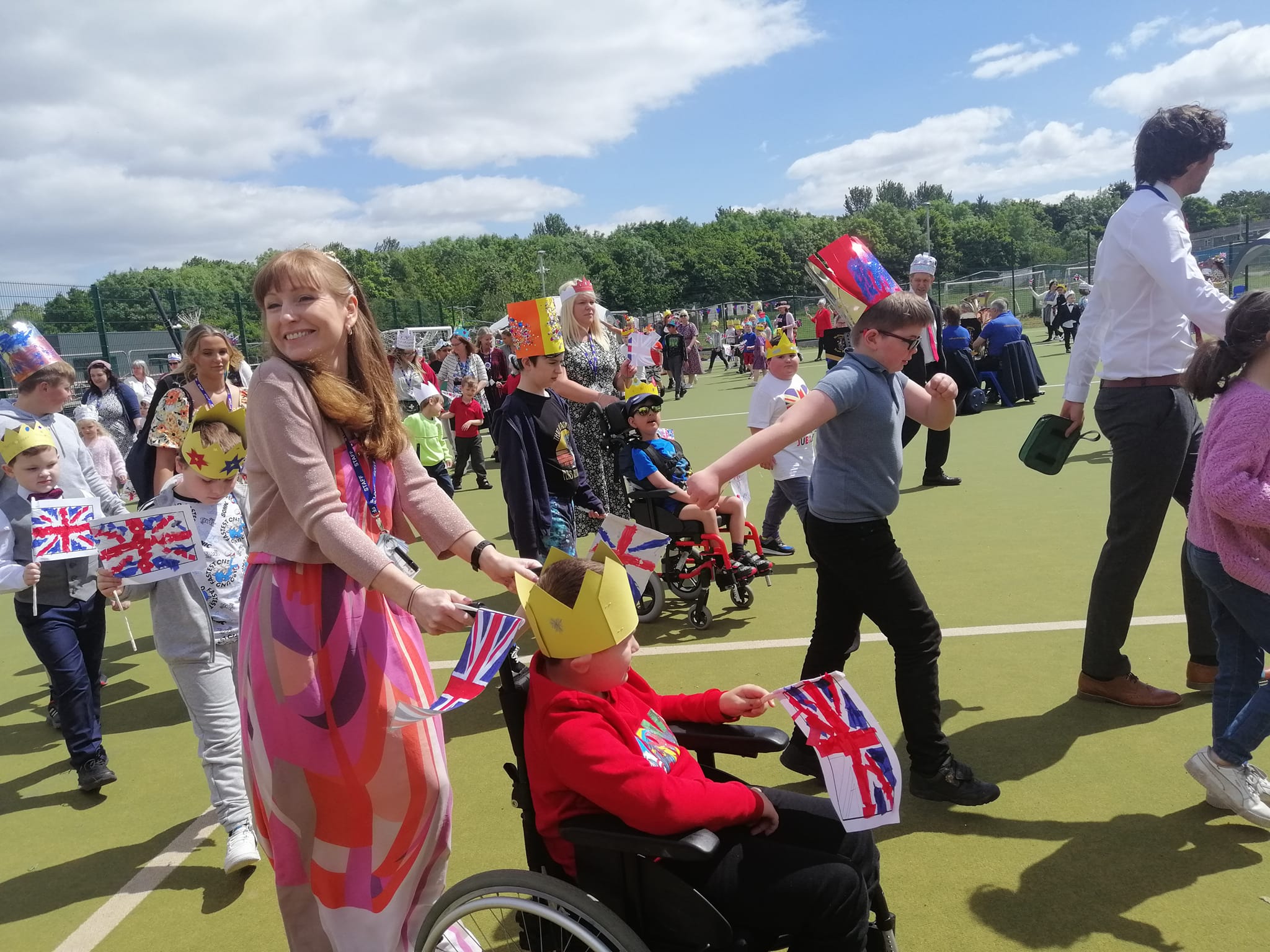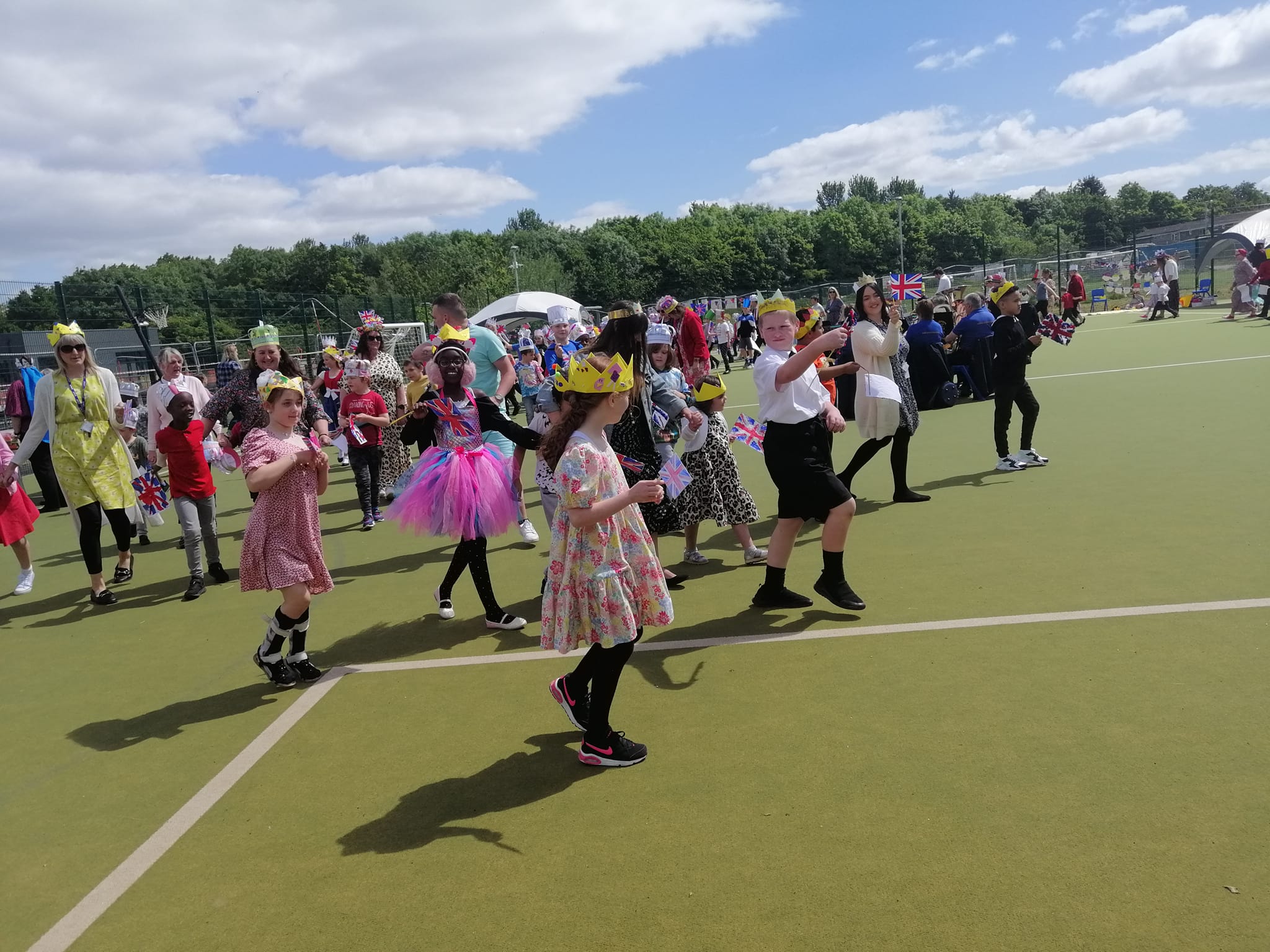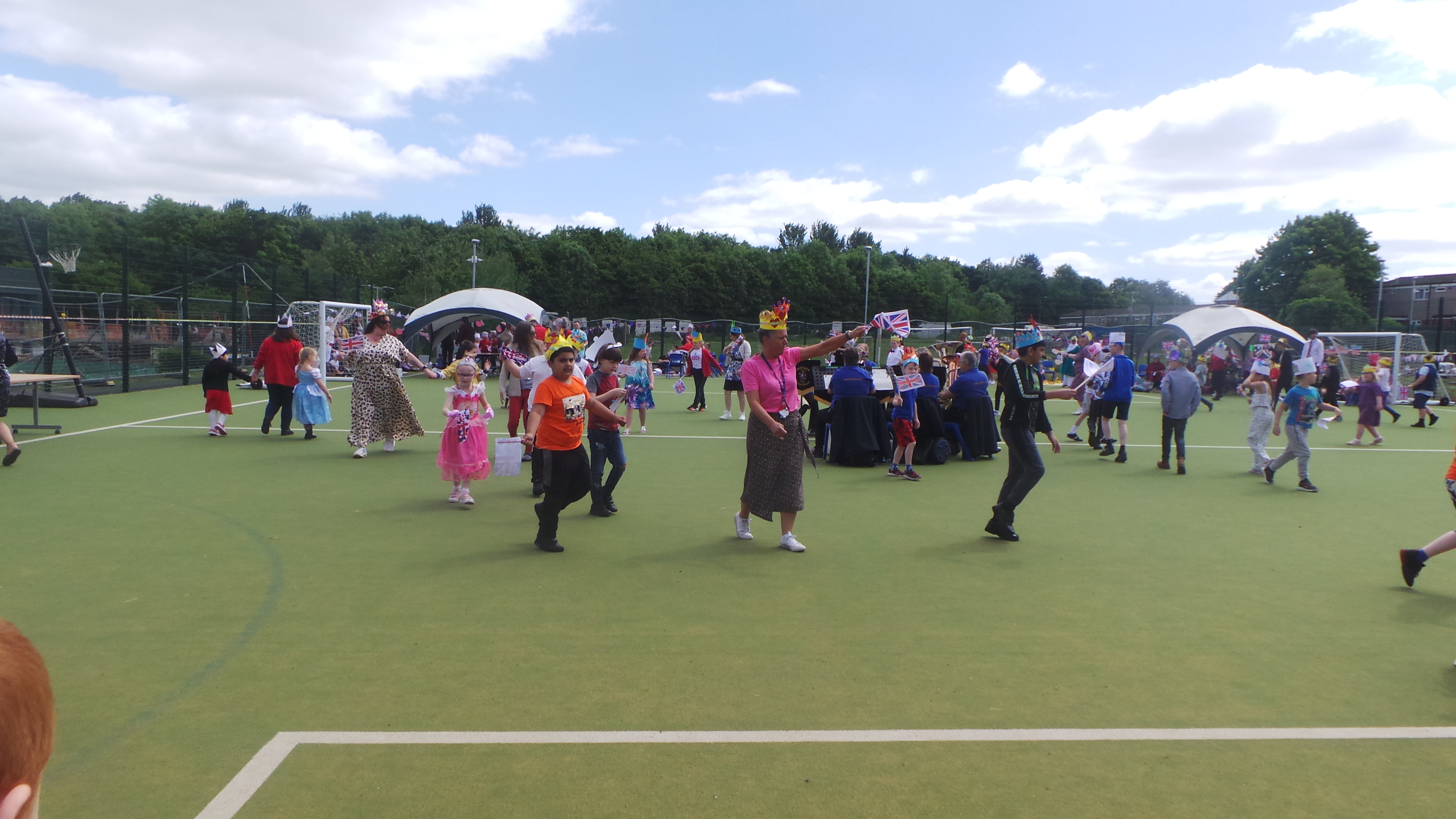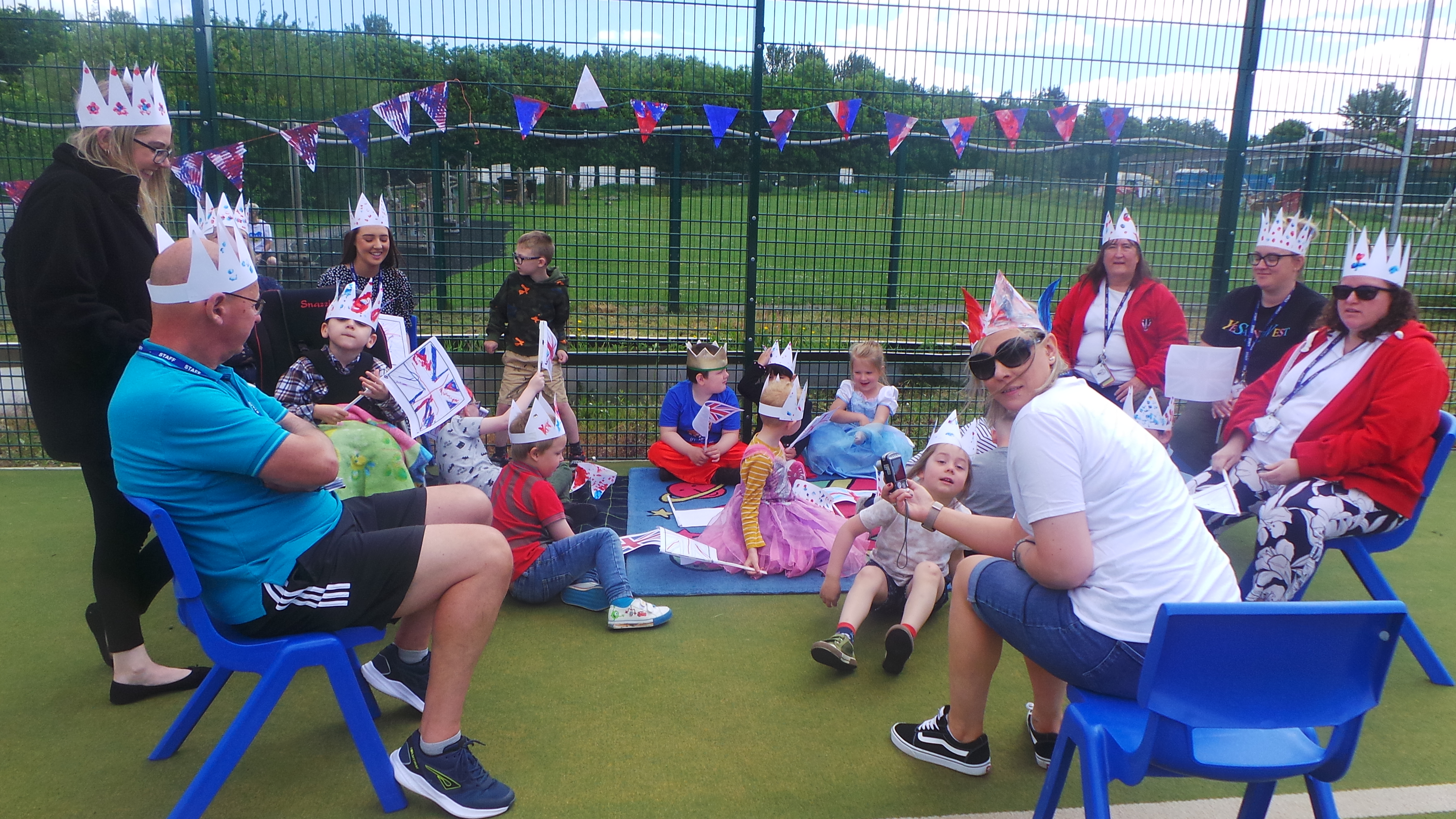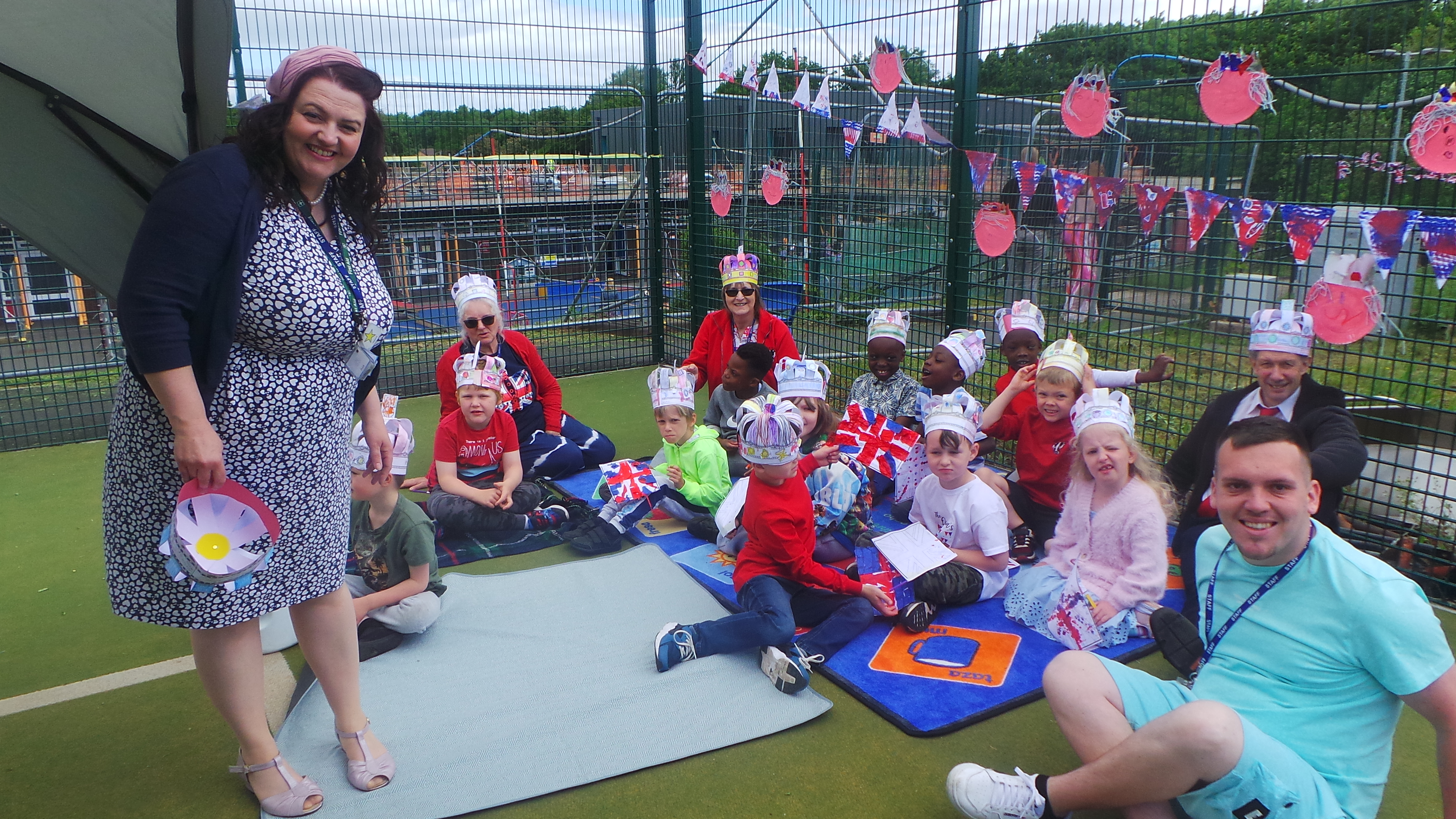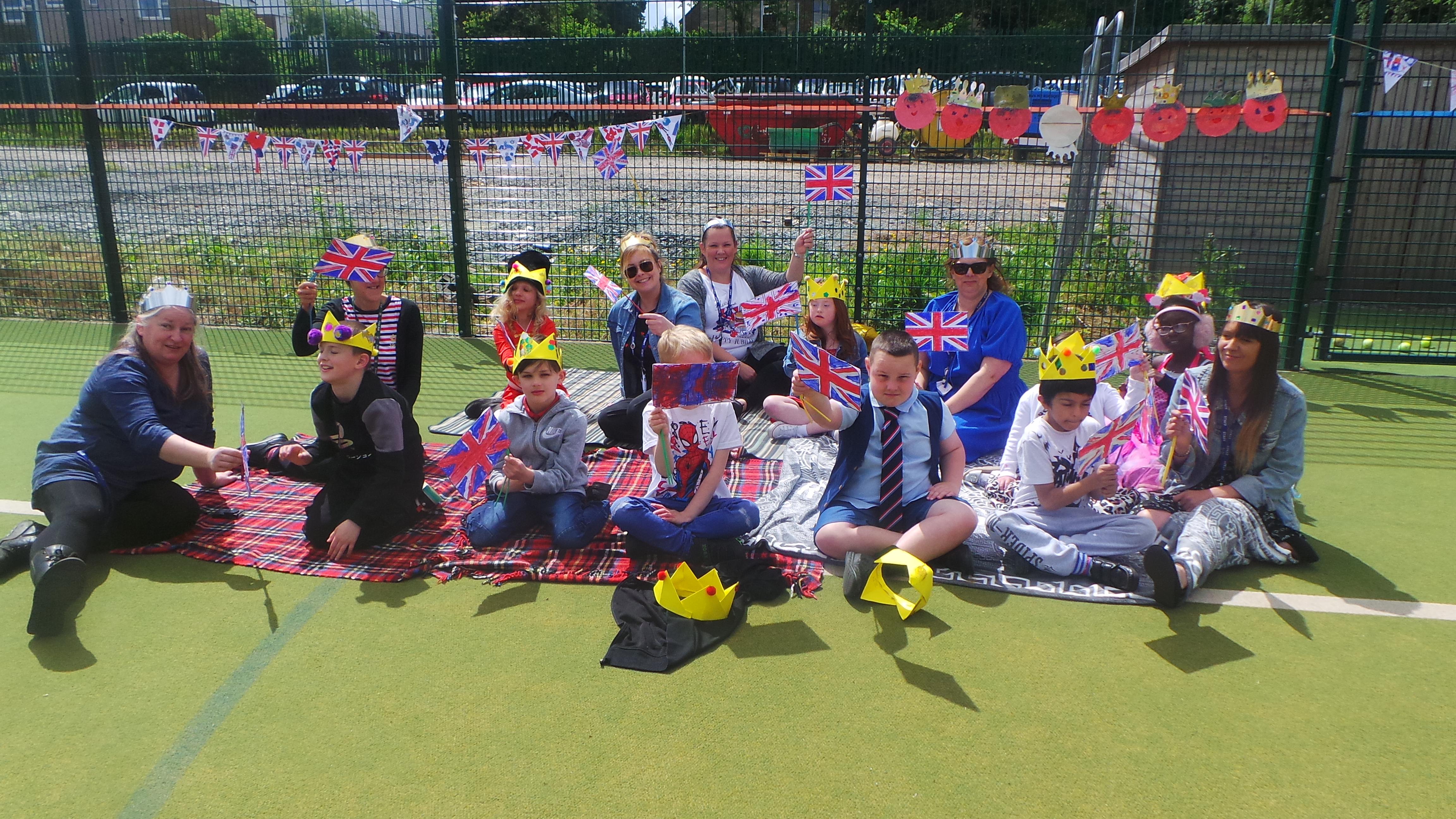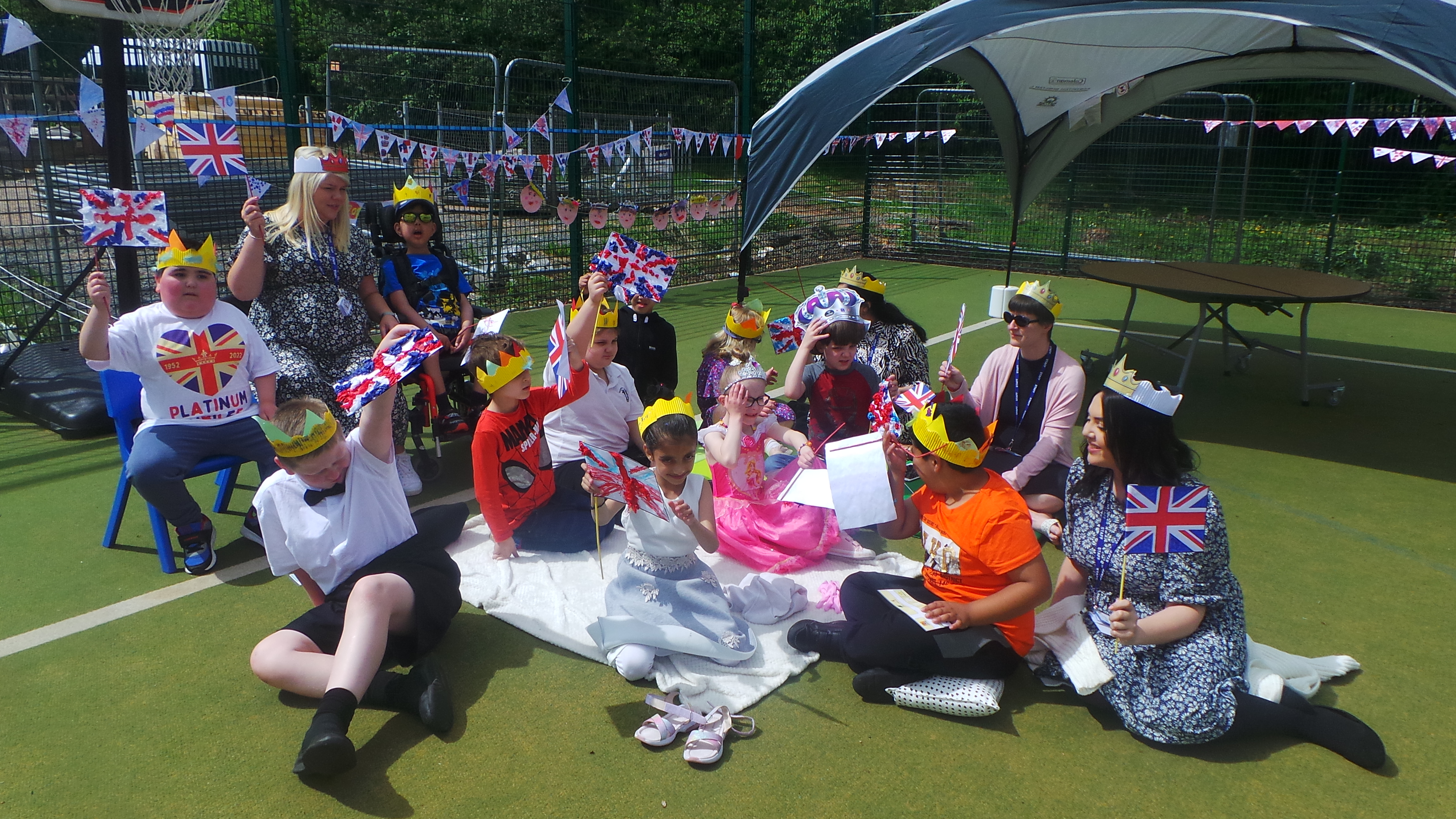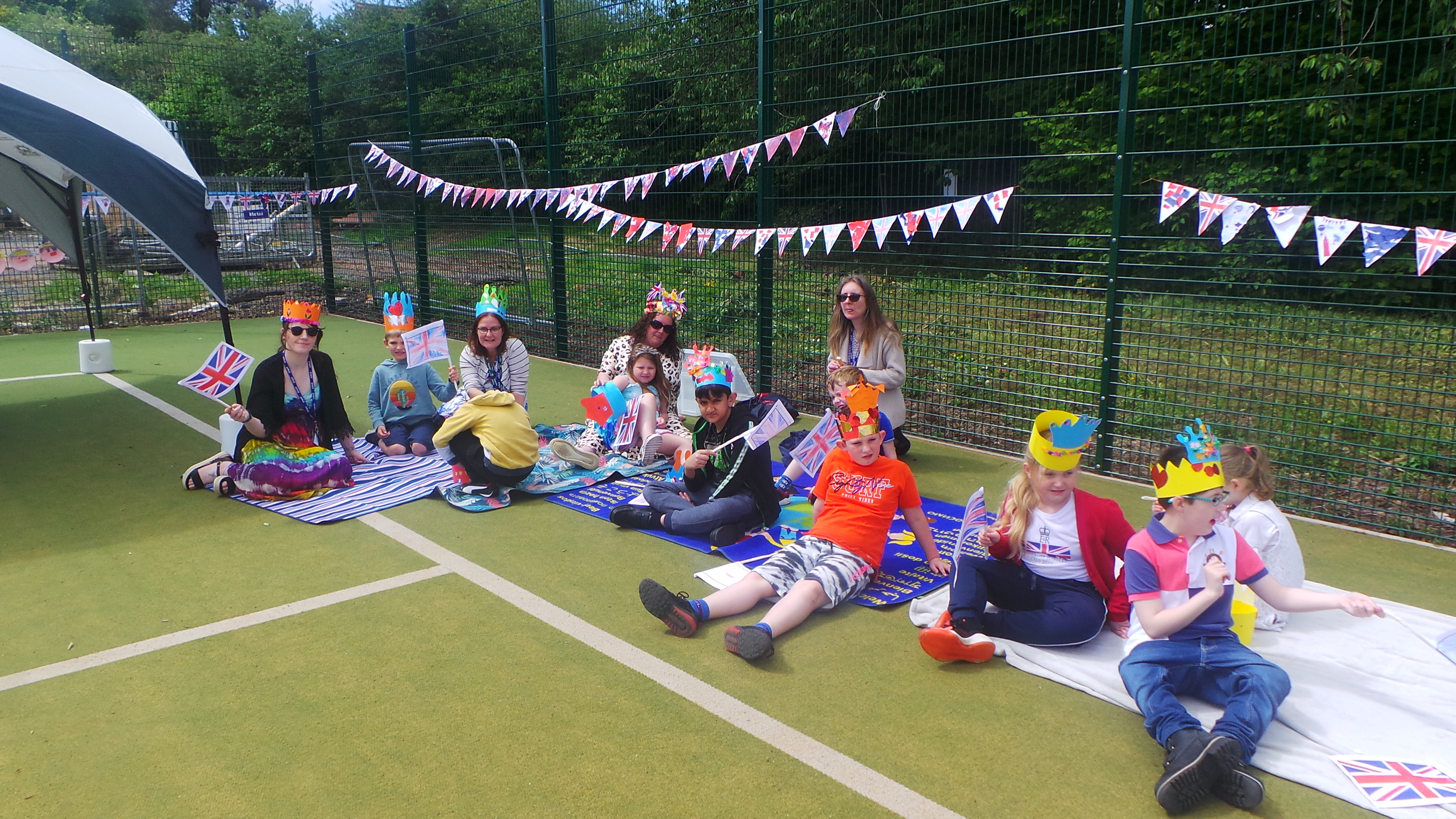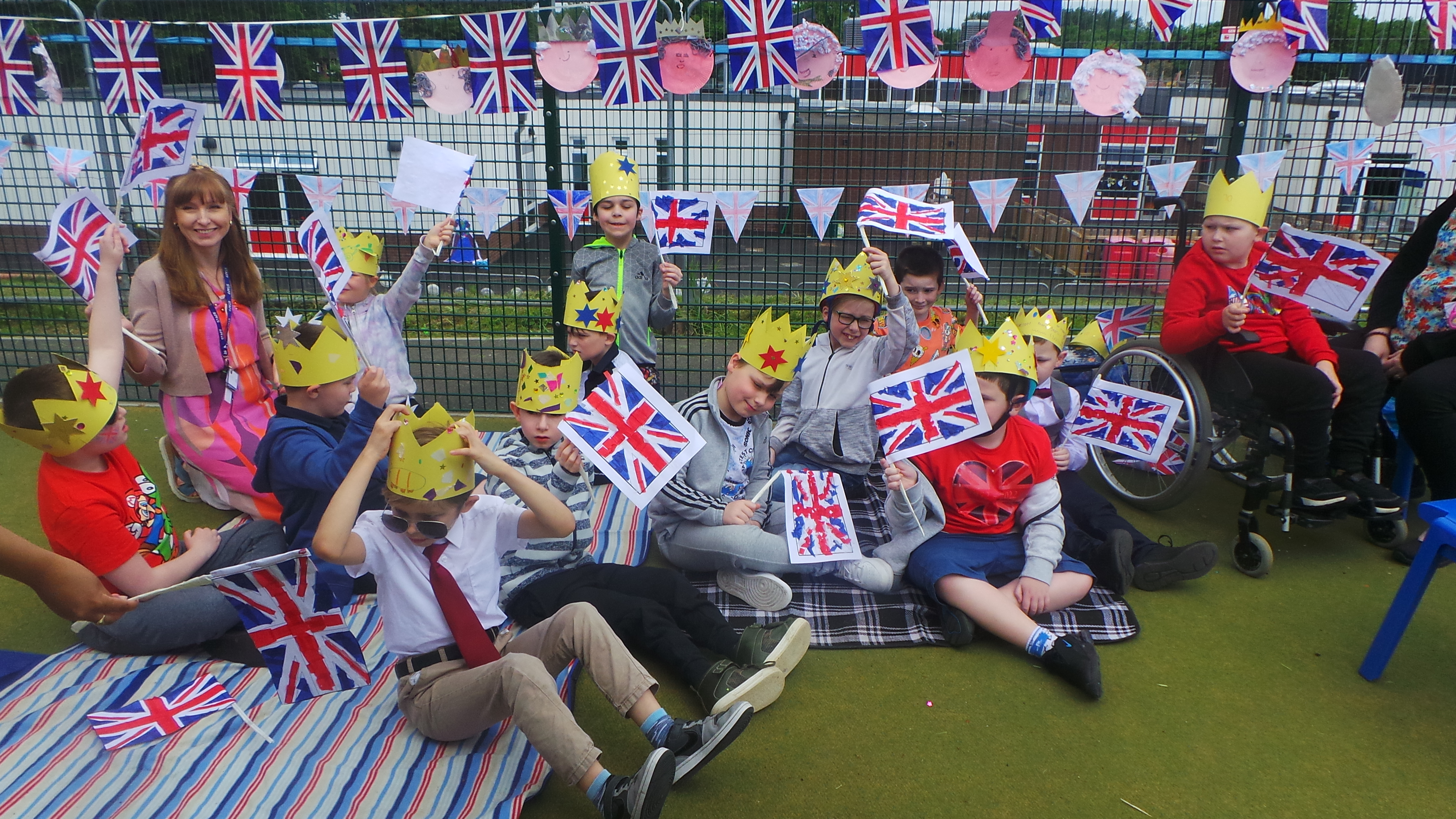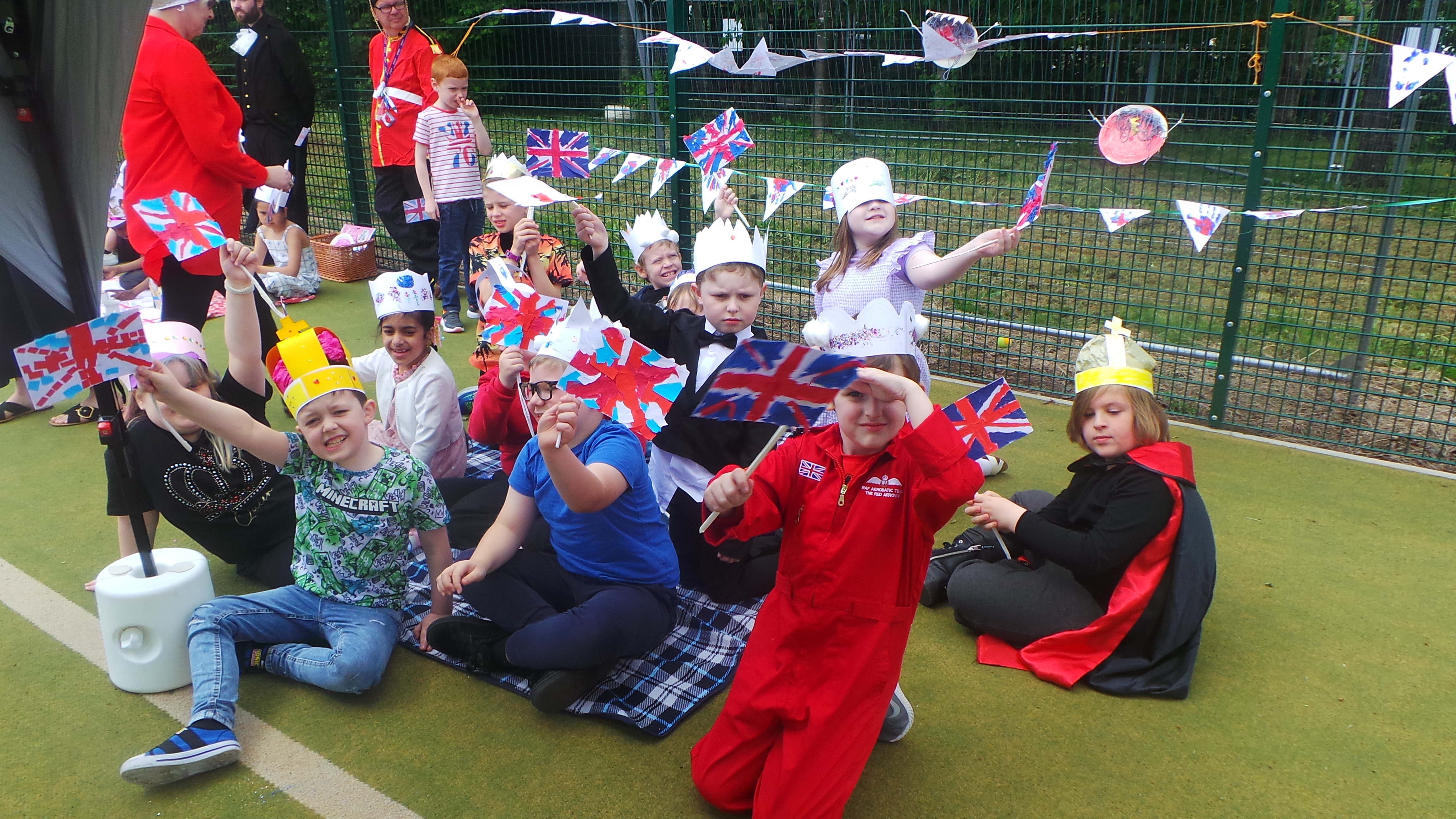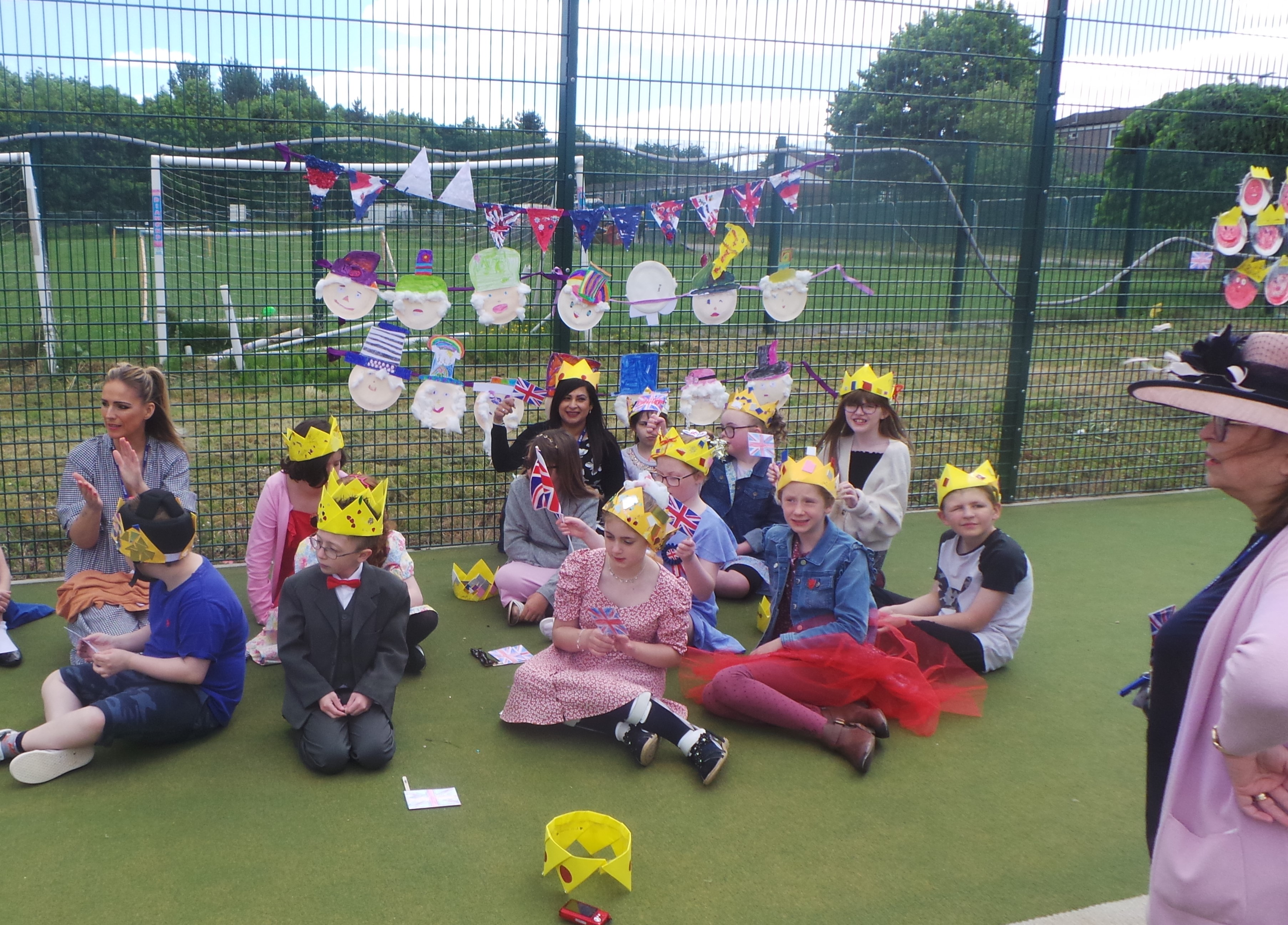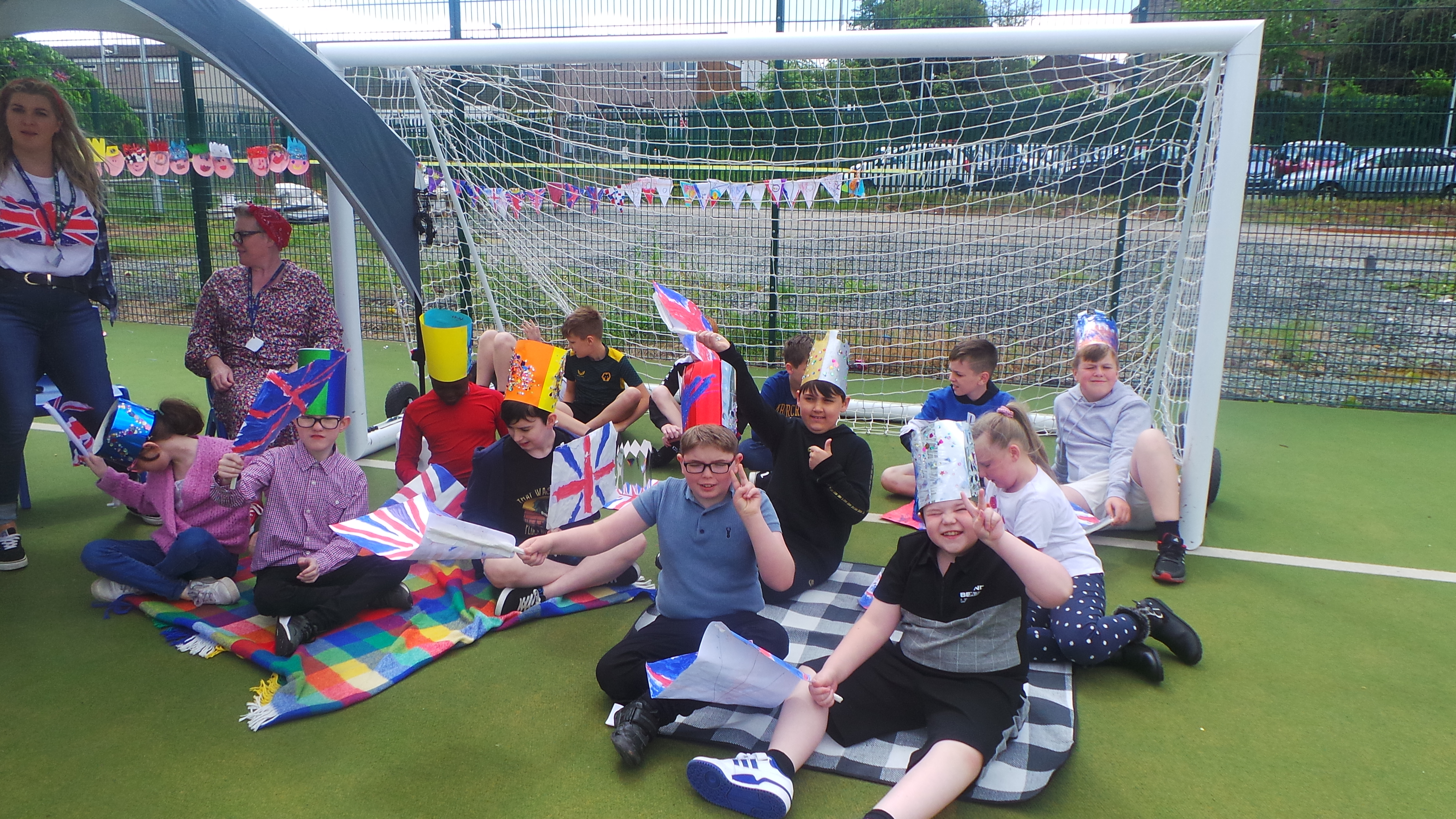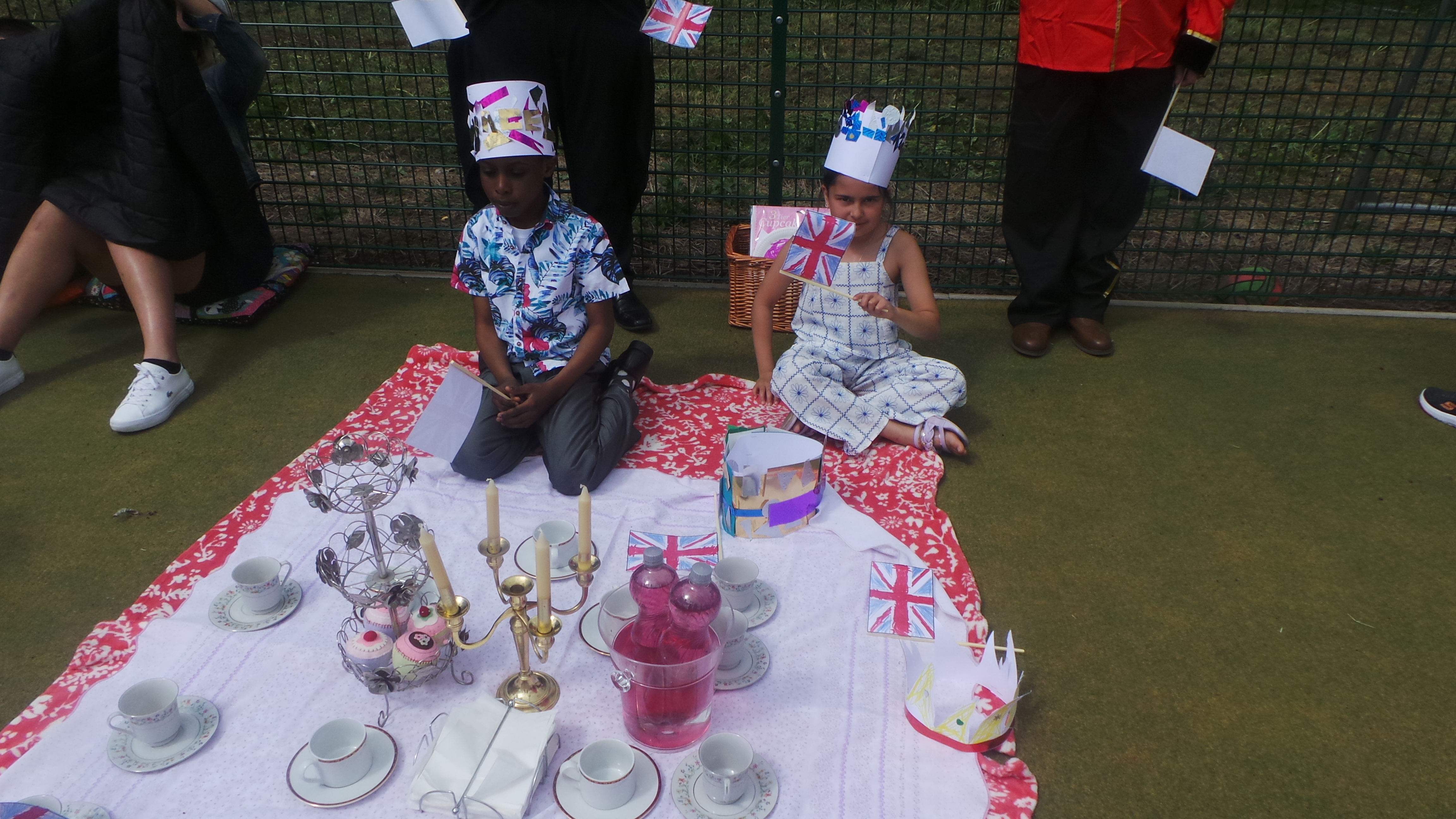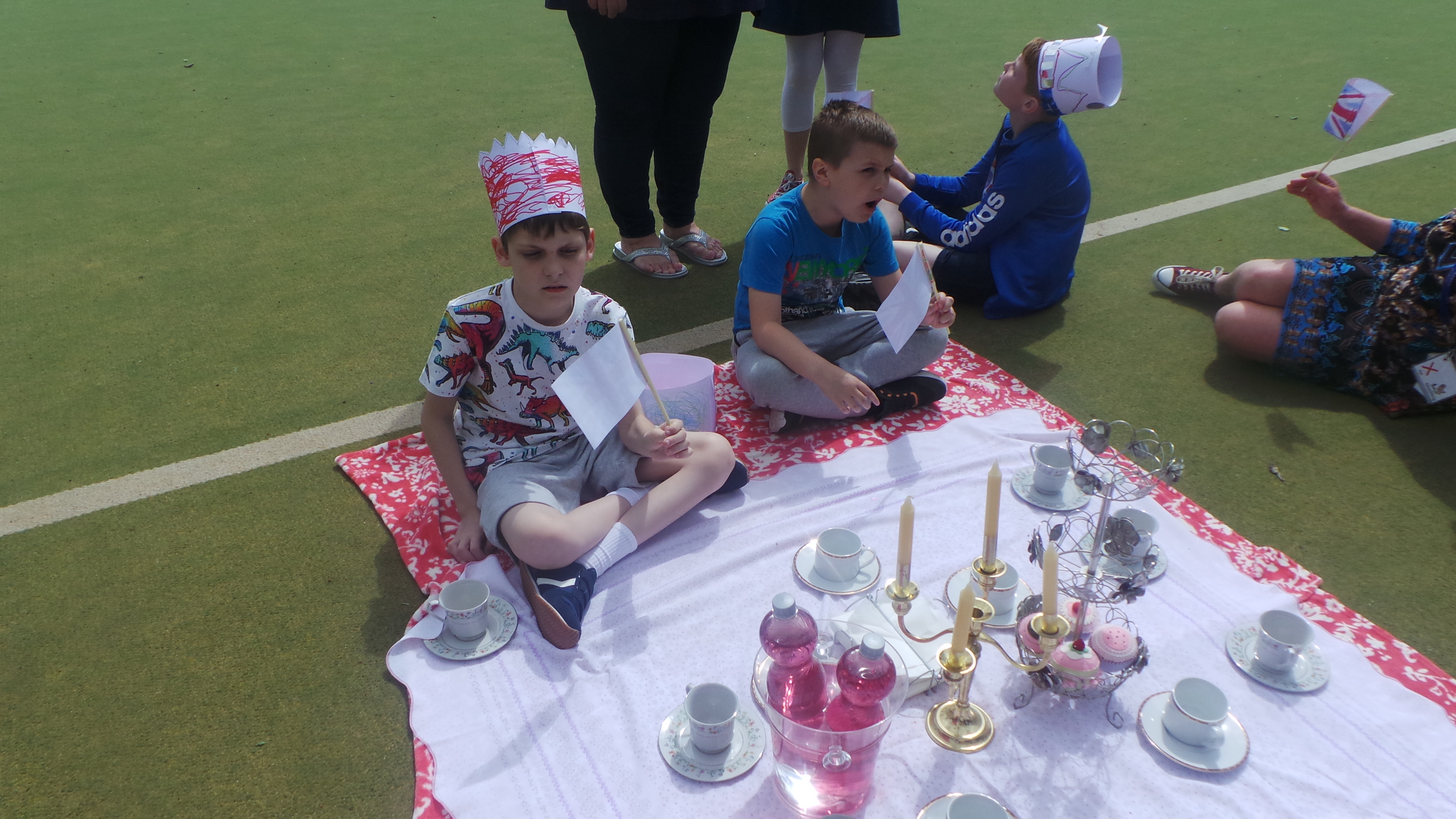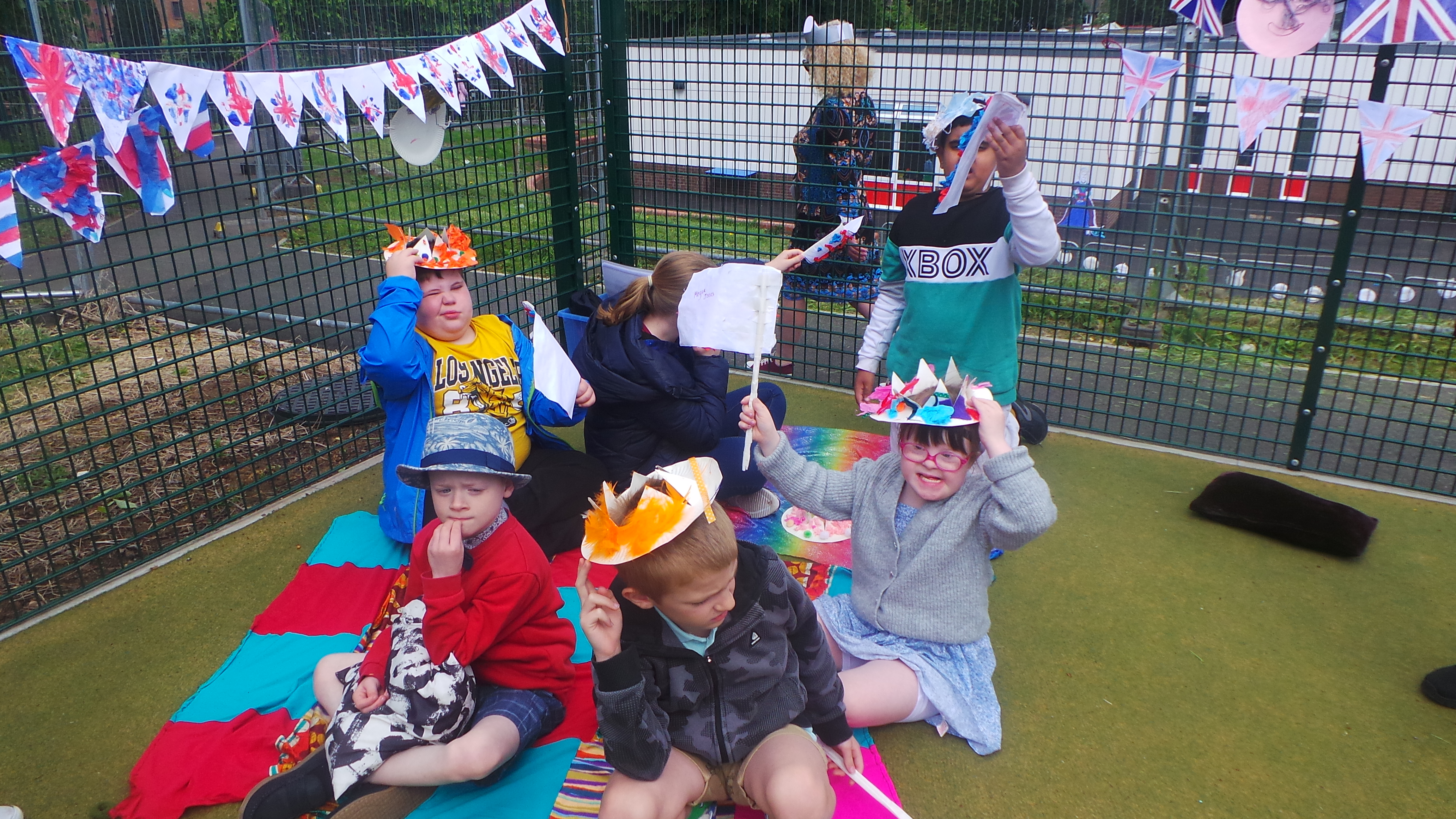 We had a lovely picnic lunch in the sunshine!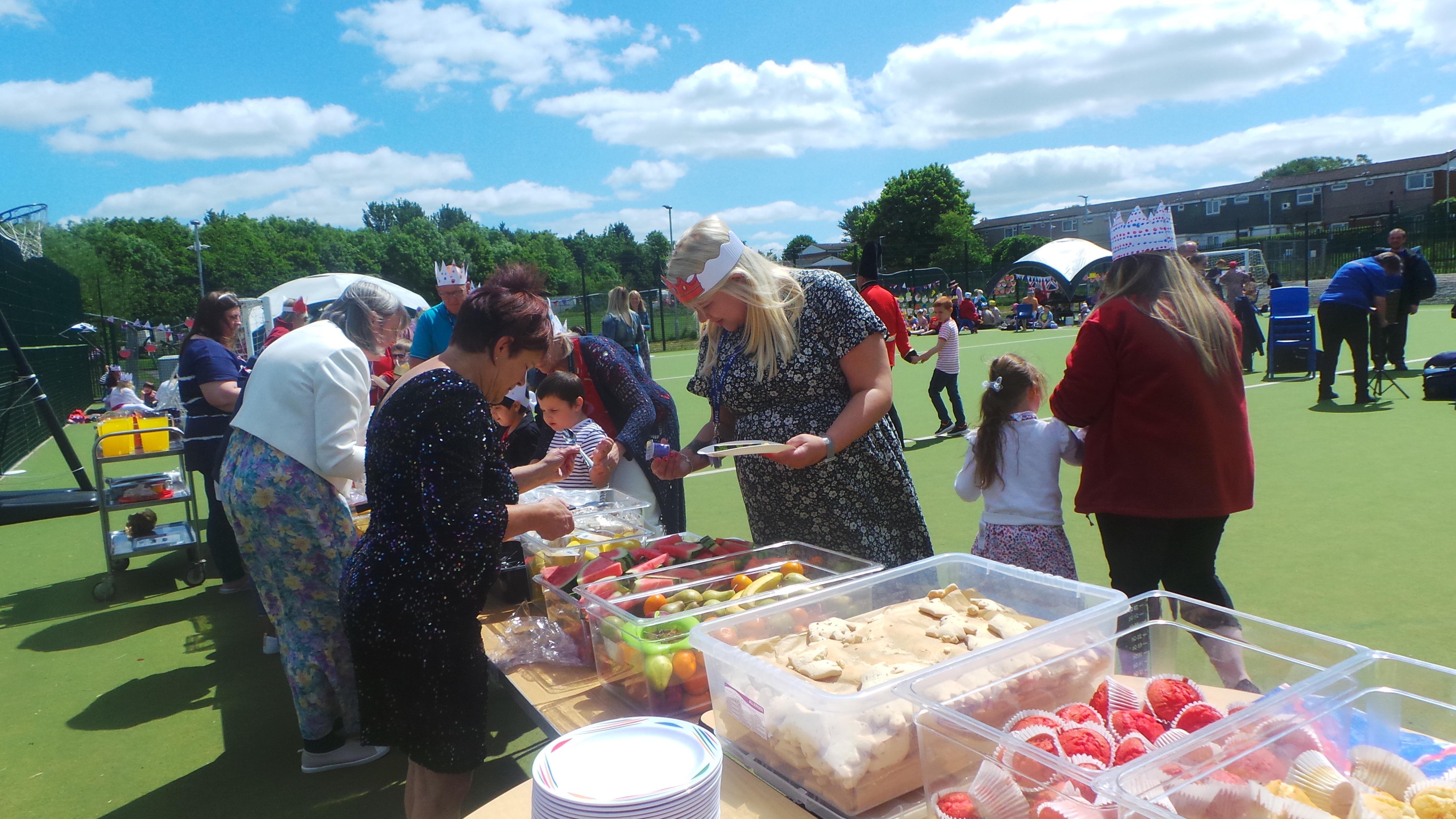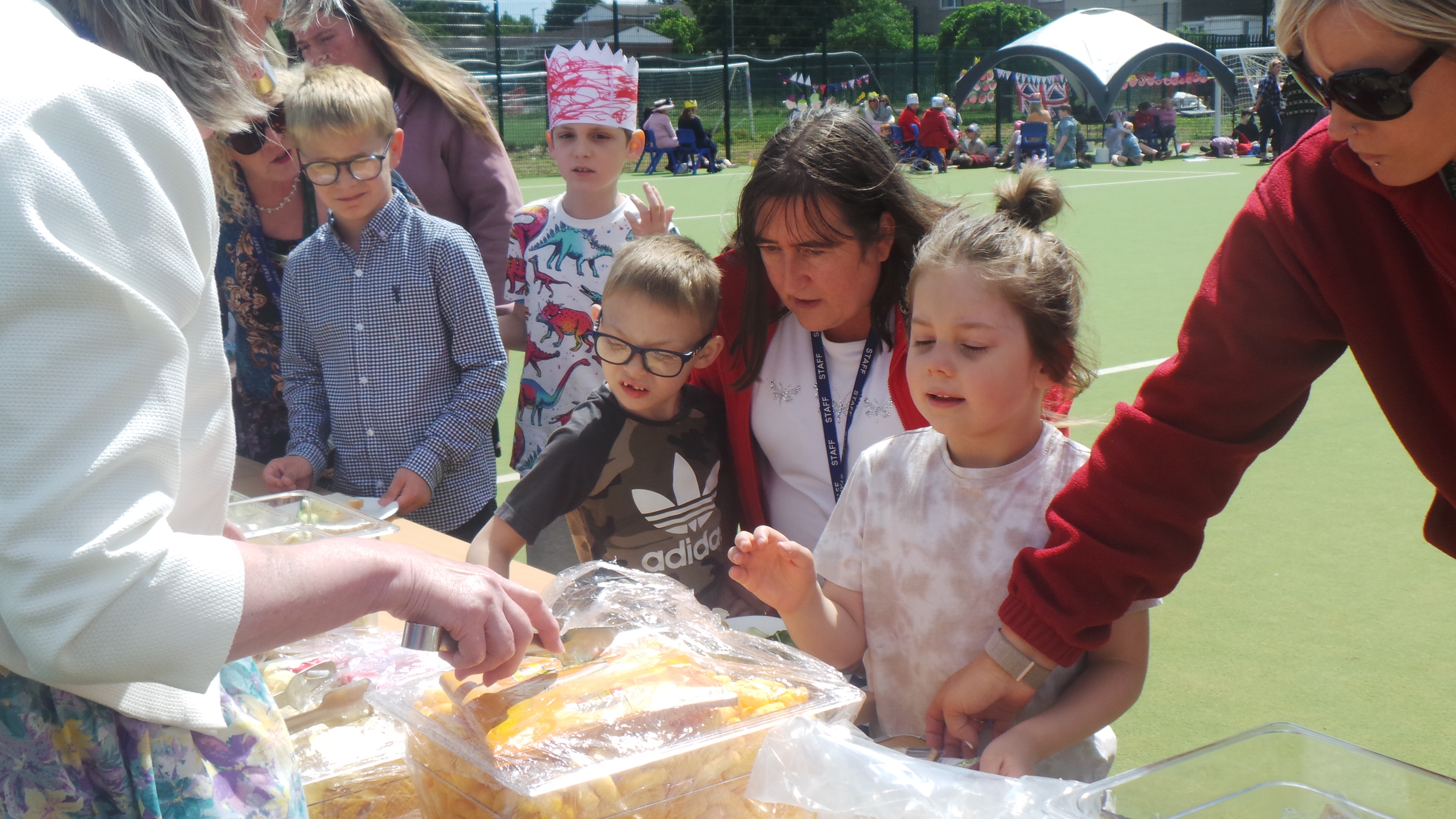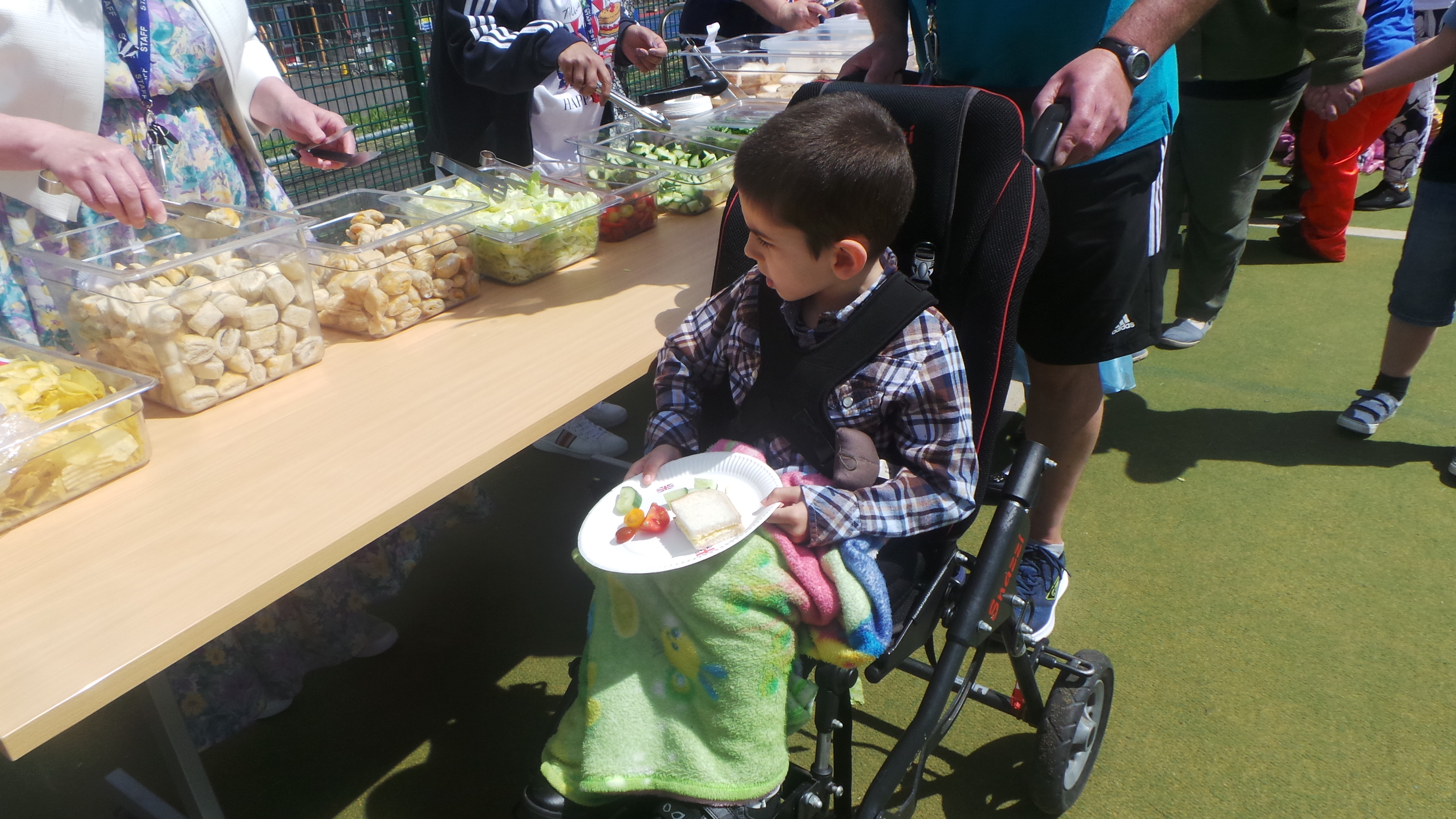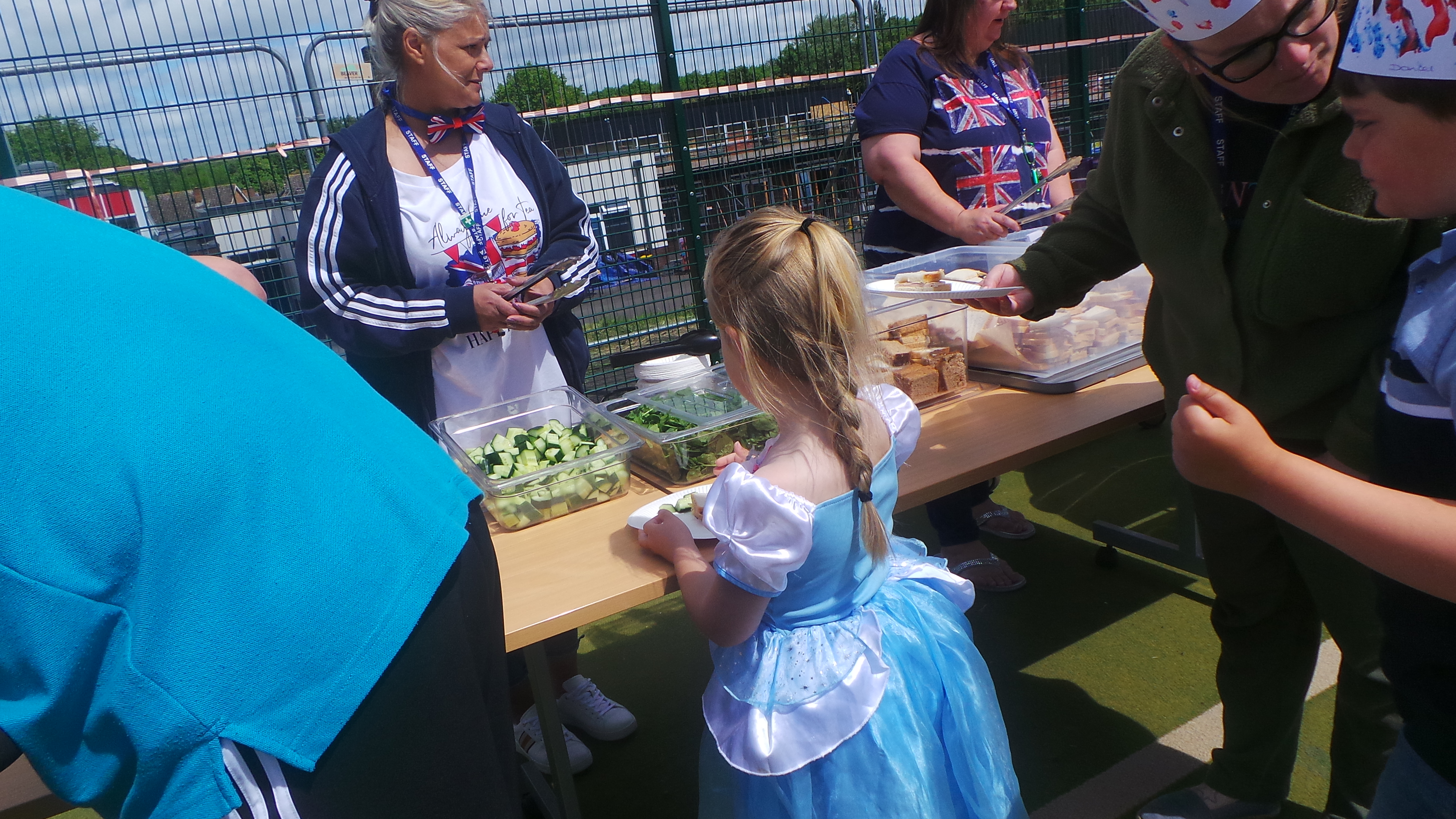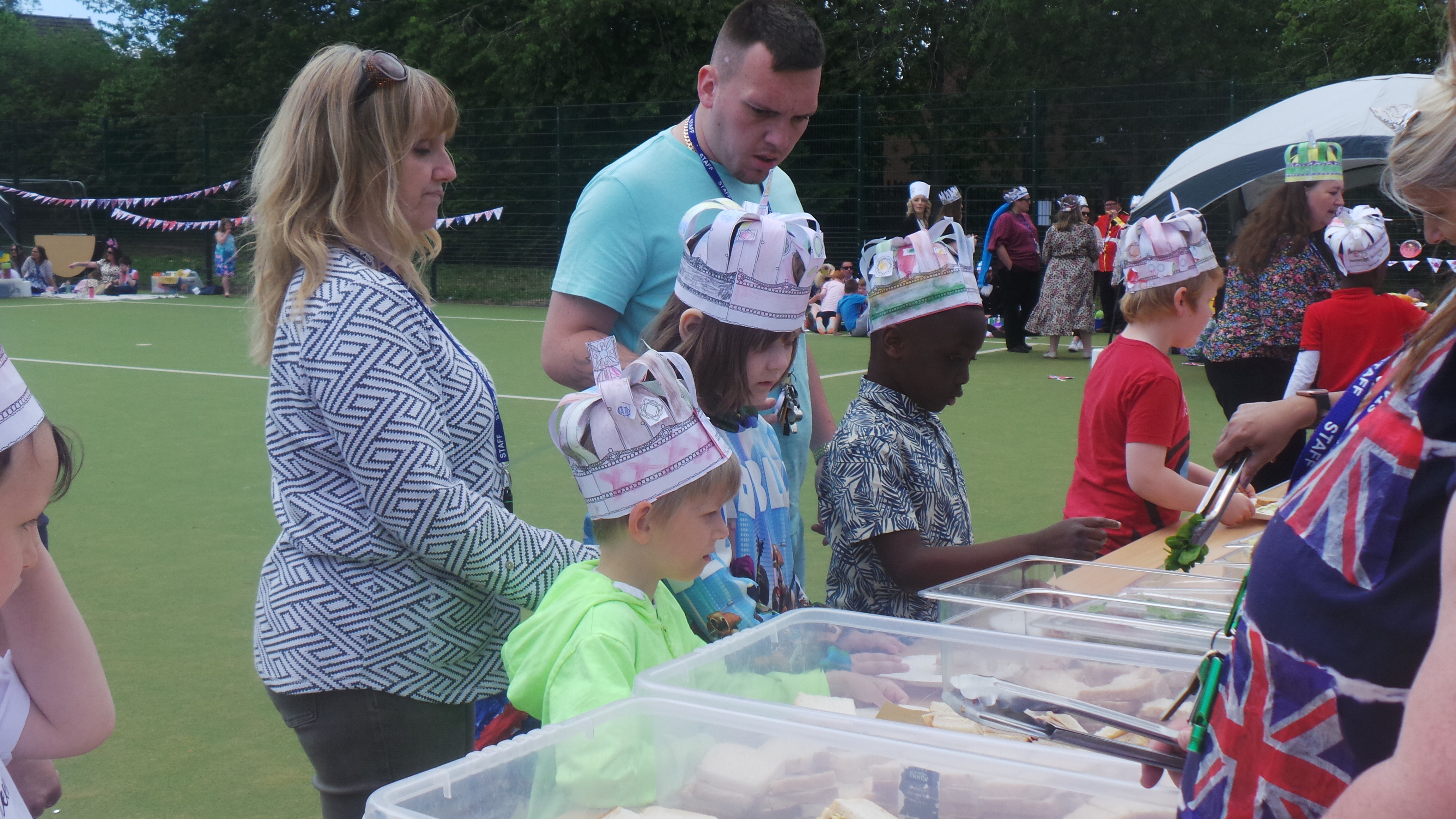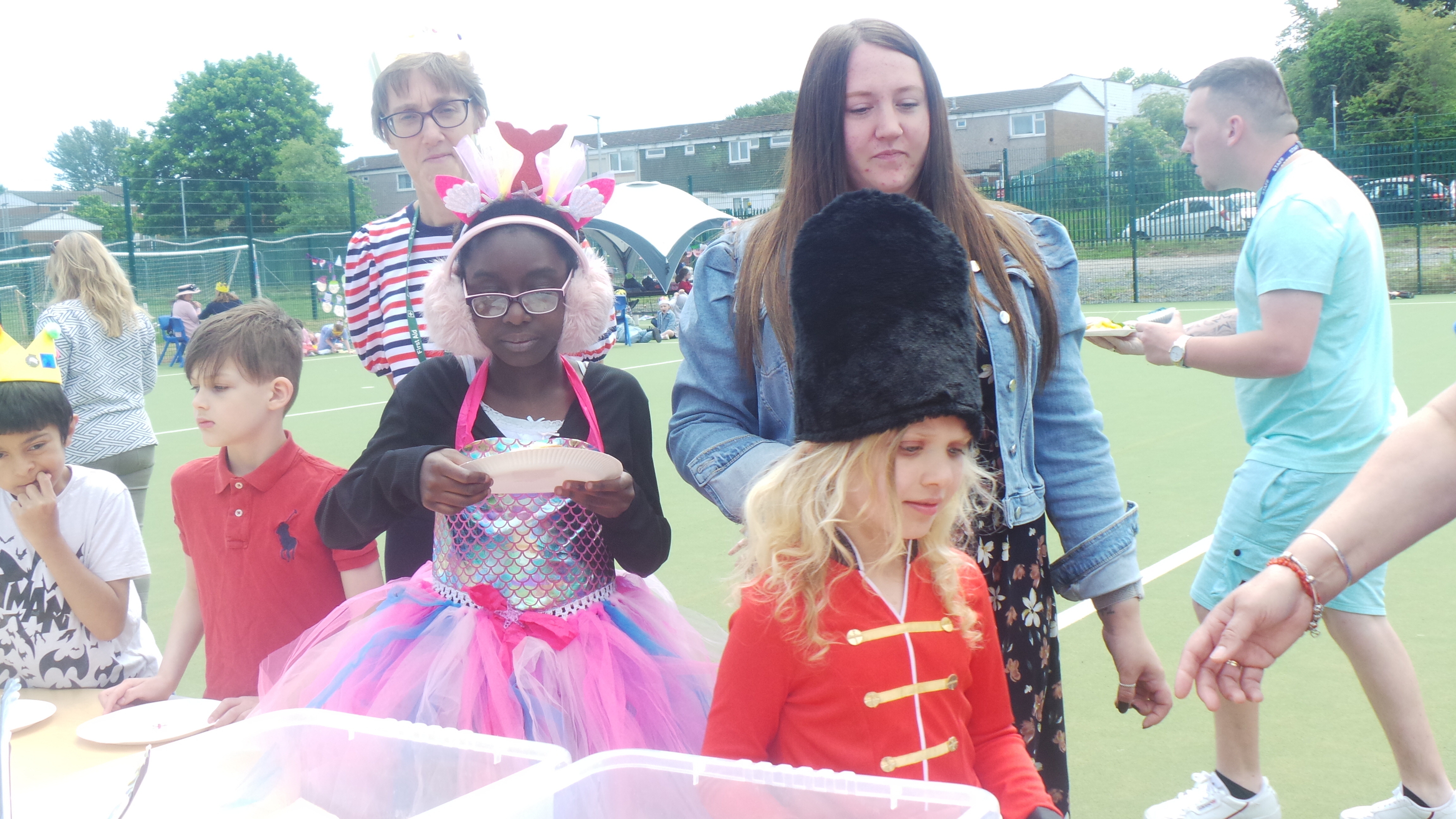 Wellington Brass Band played The National Anthem - 'God Save The Queen'.  Everyone stood and sang and signed brilliantly, it was a very touching and proud moment!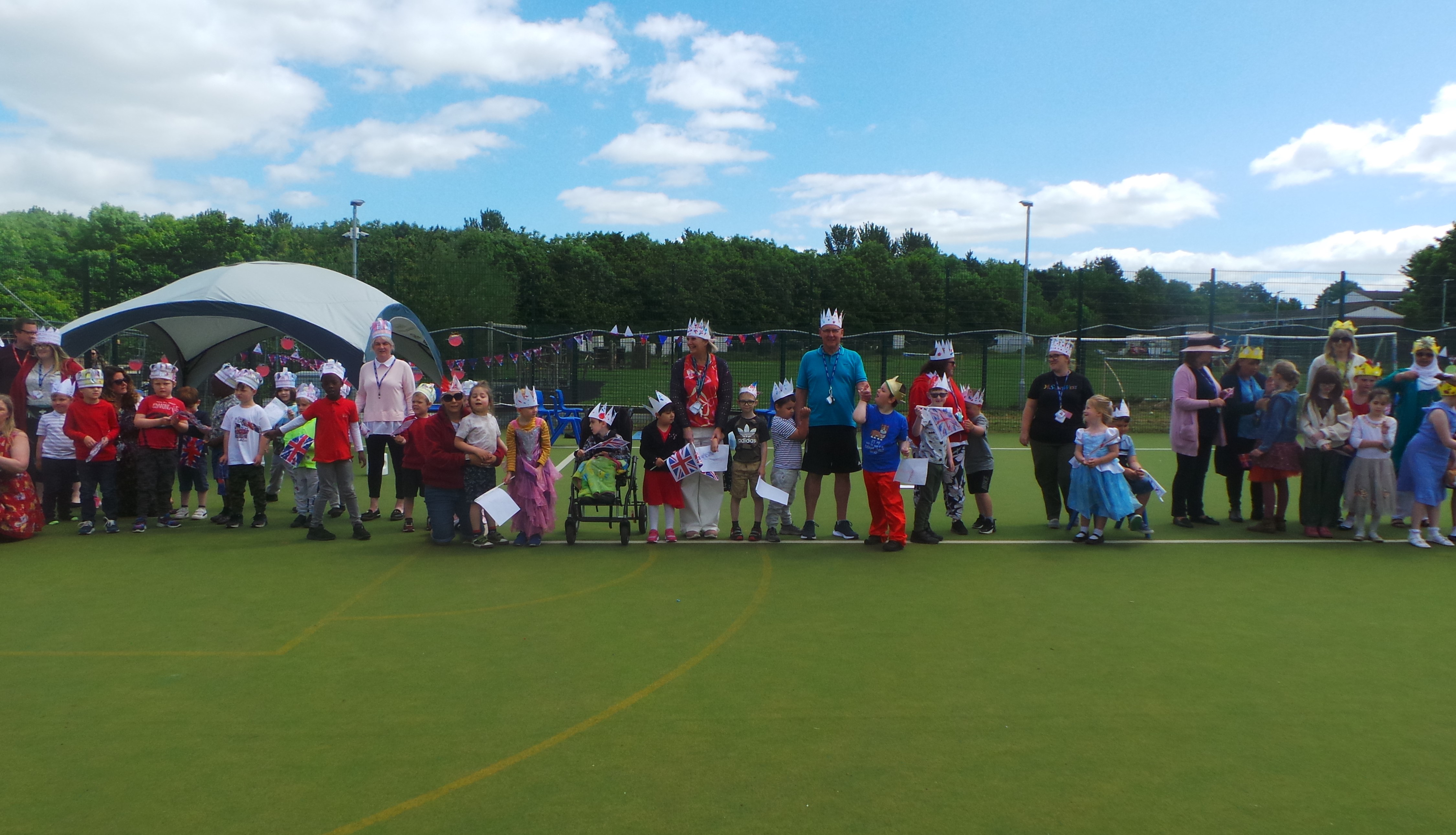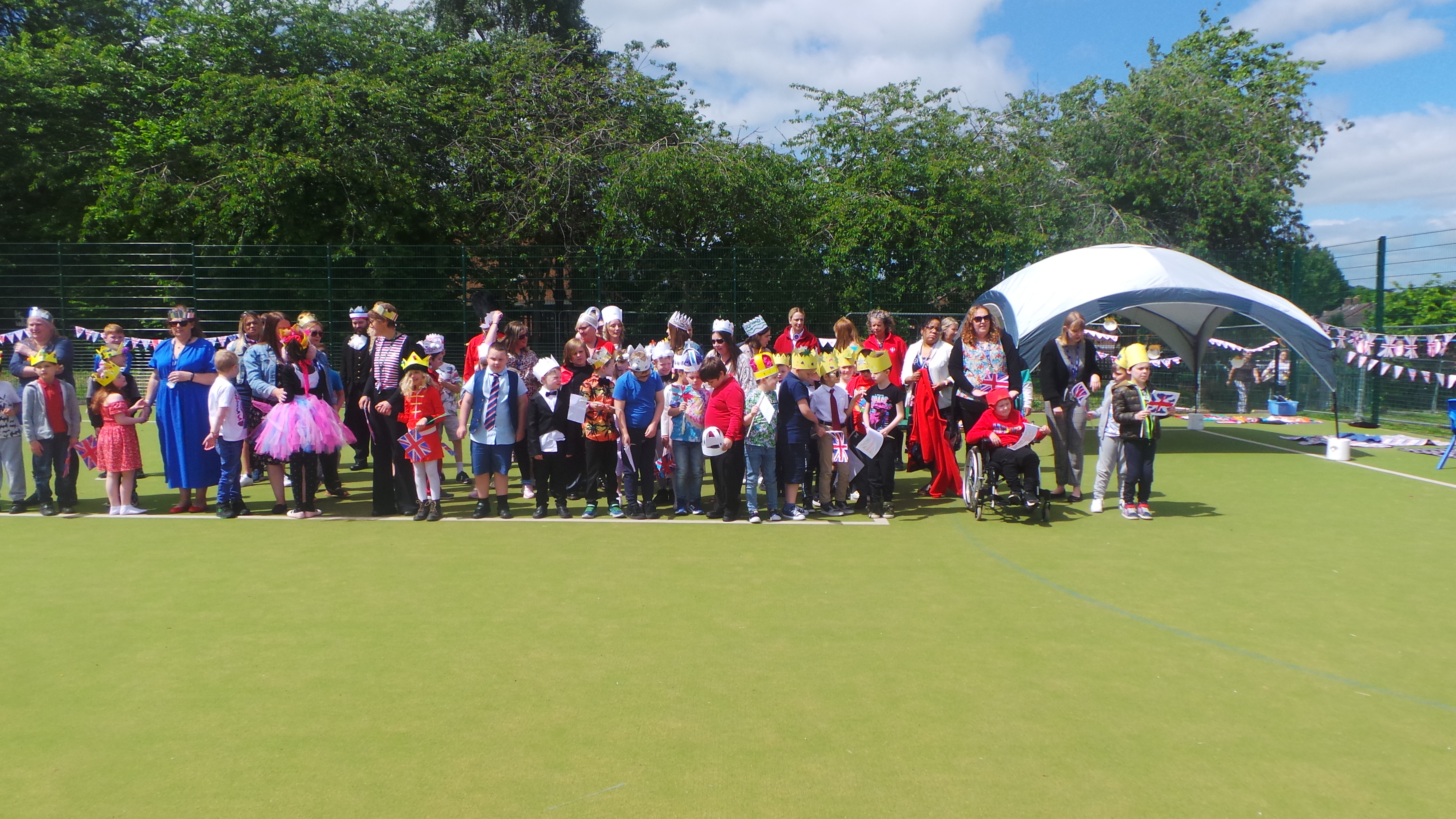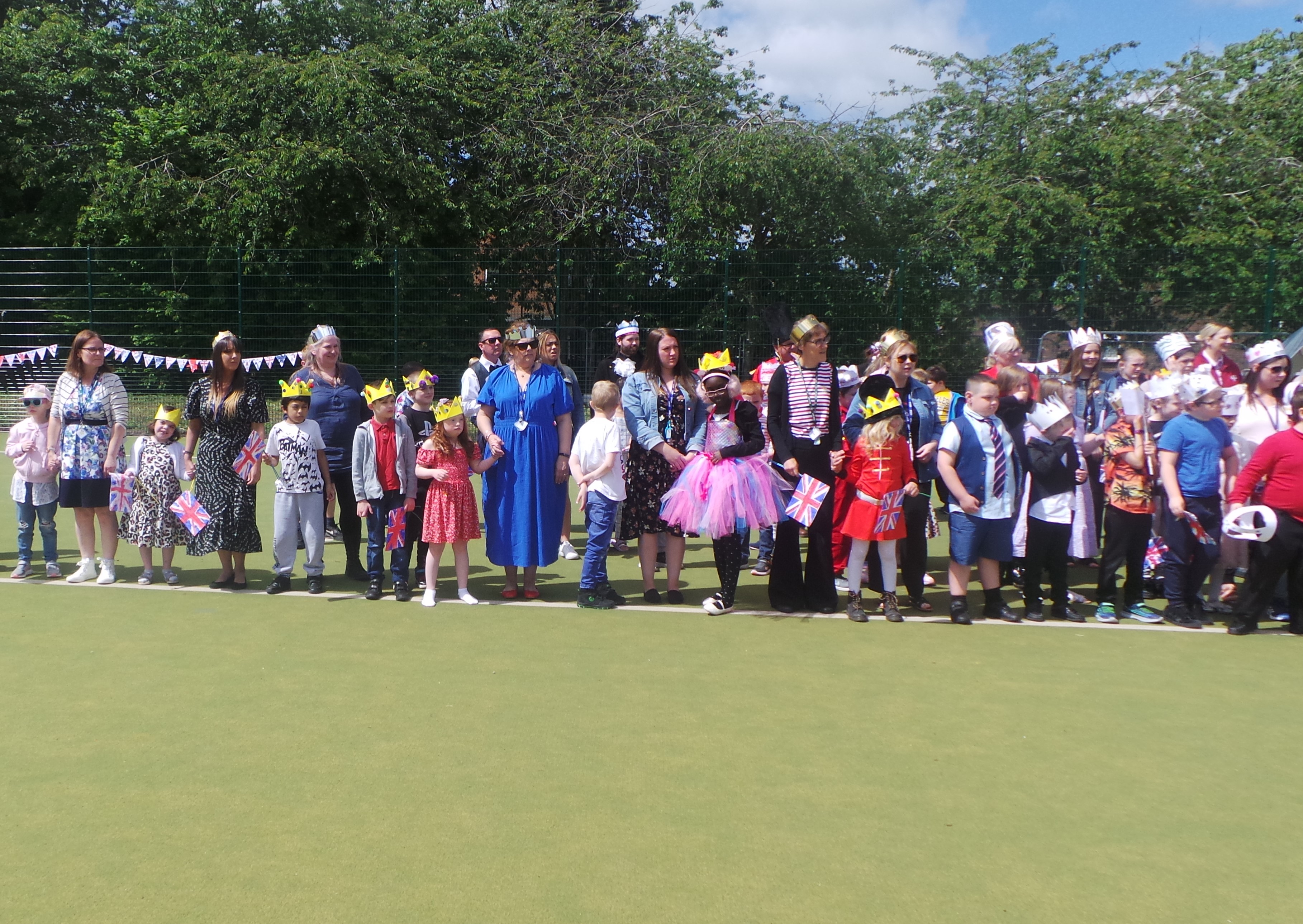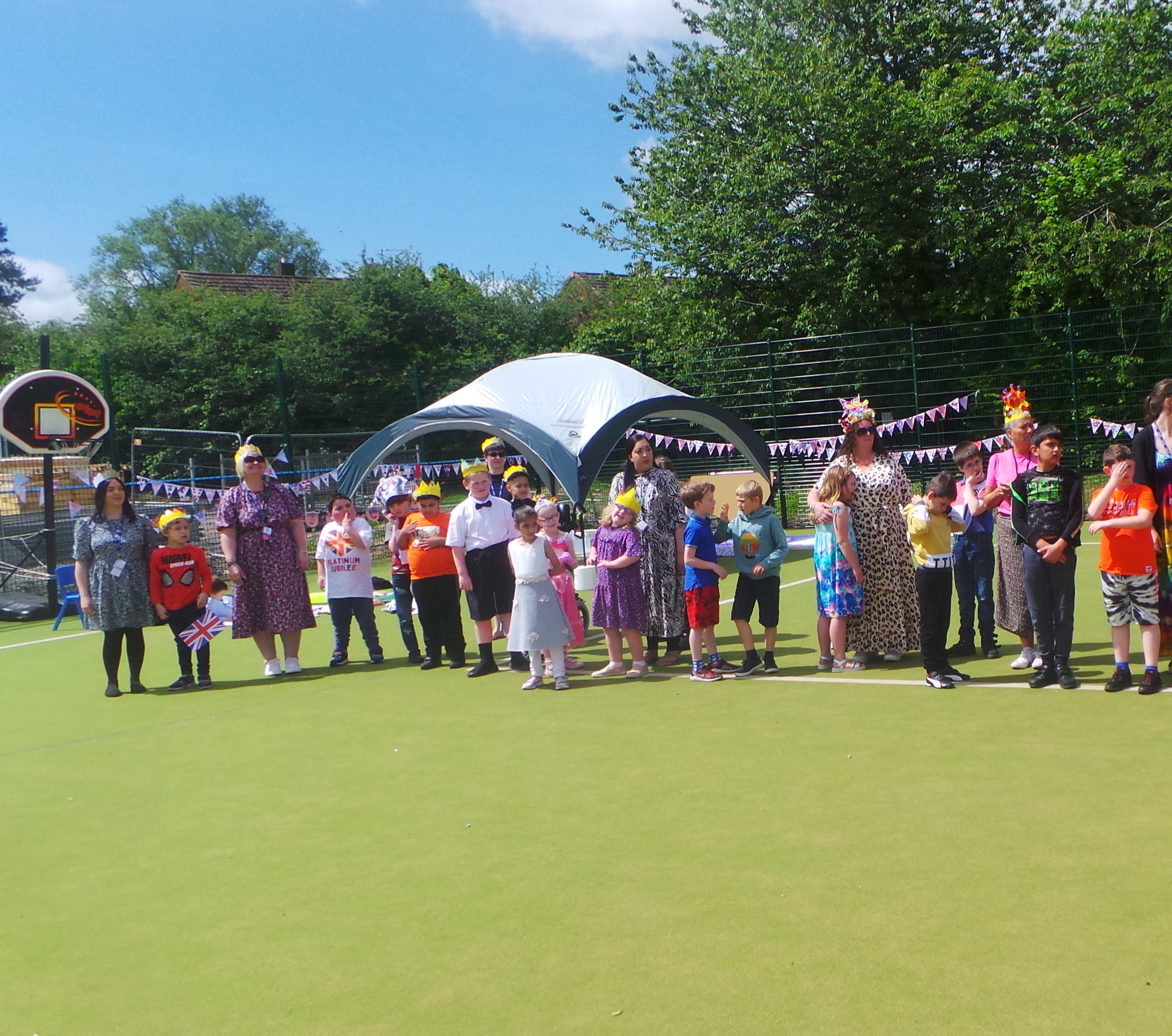 As they left for the day, Mrs Knox presented each child with a special medal to commemorate the Jubilee and as a keepsake from our wonderful Jubilee party!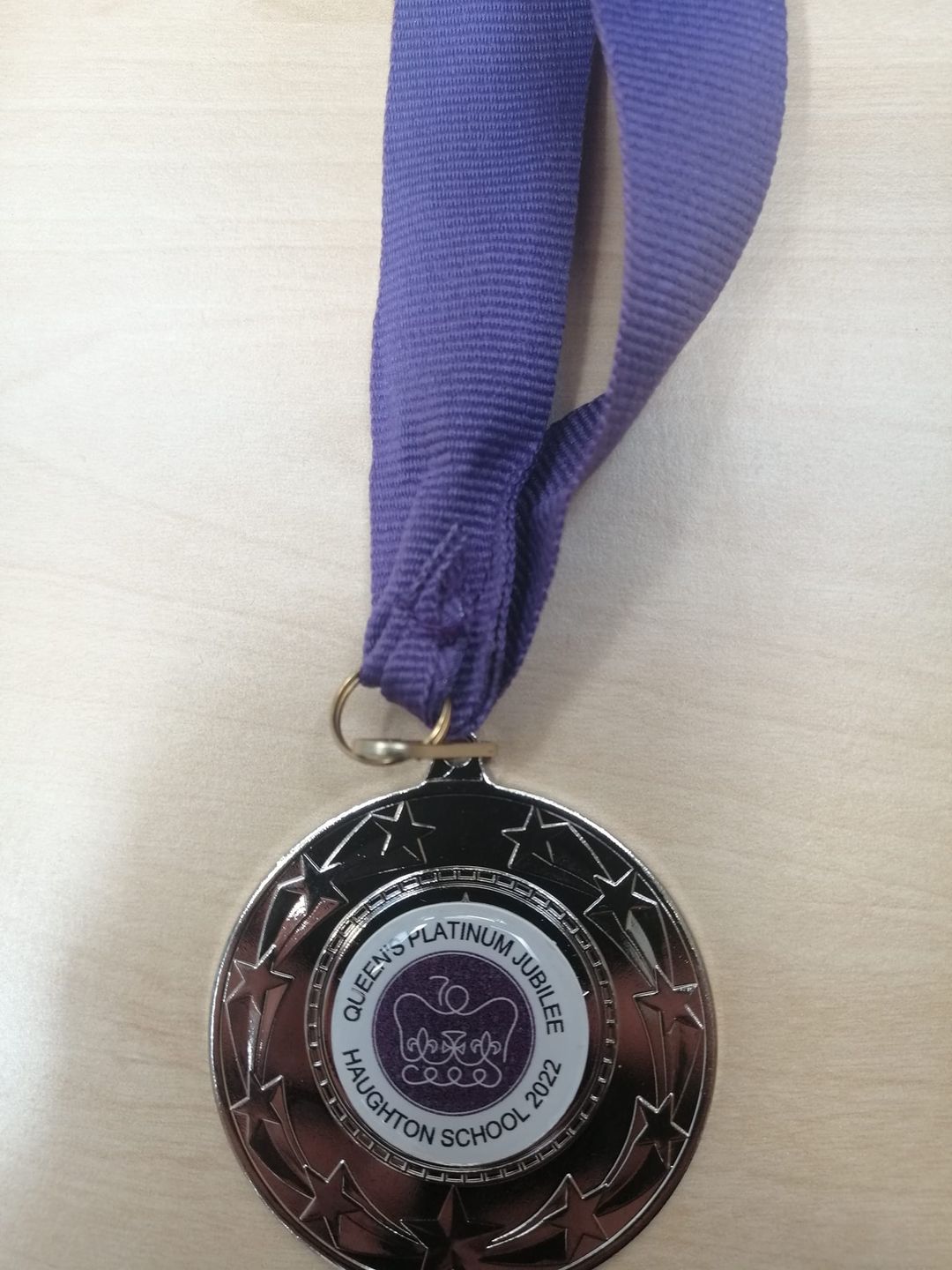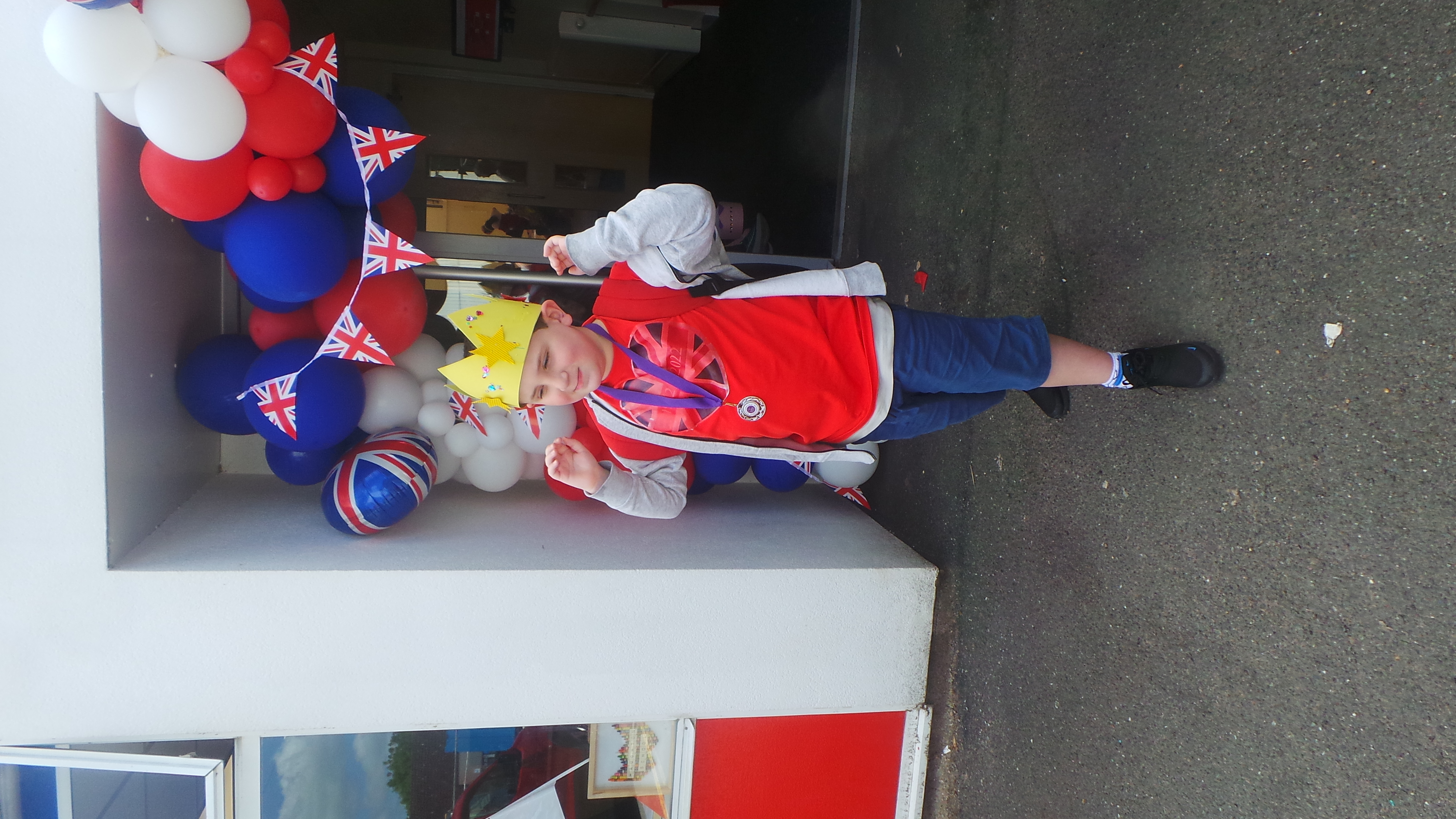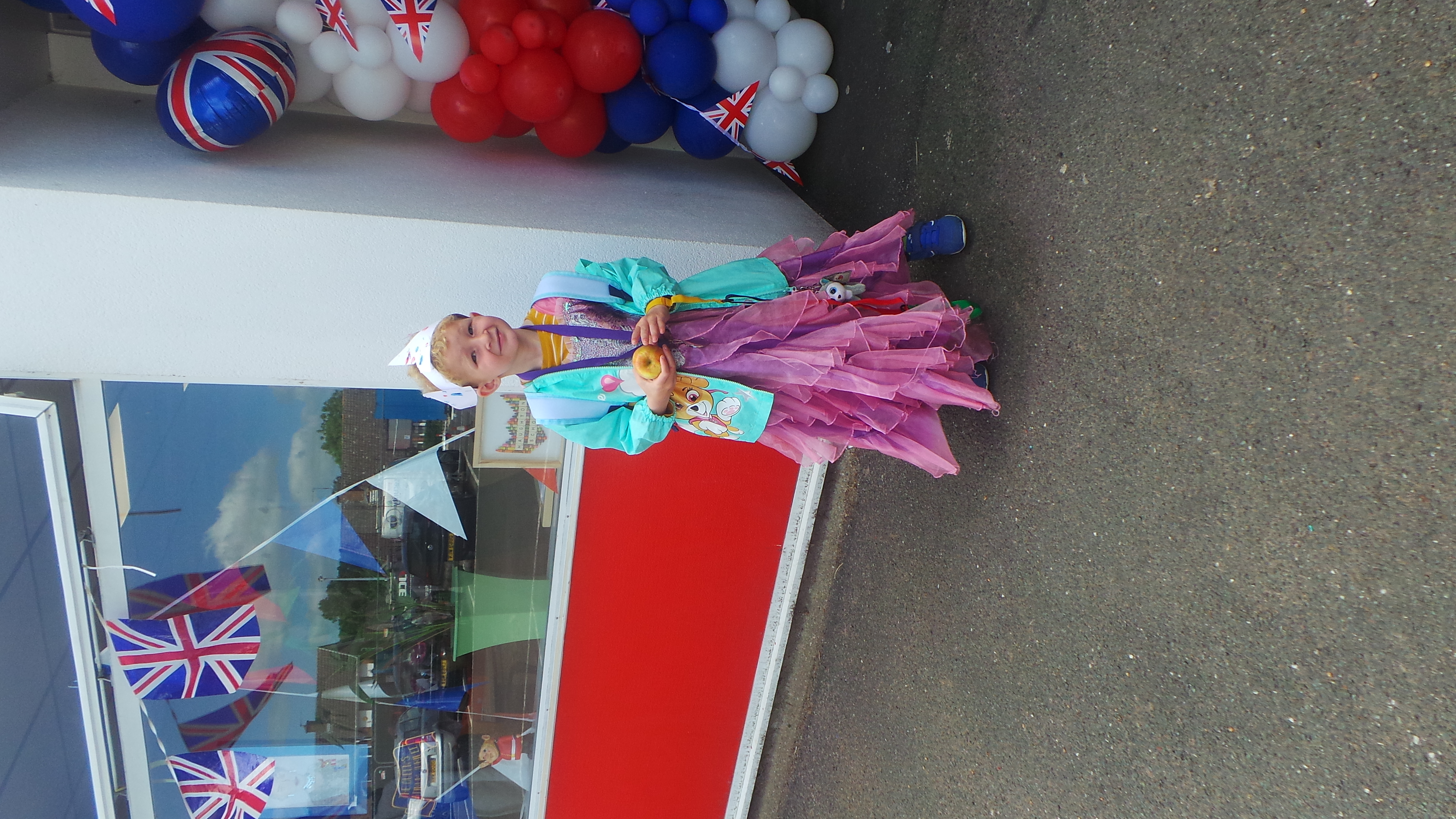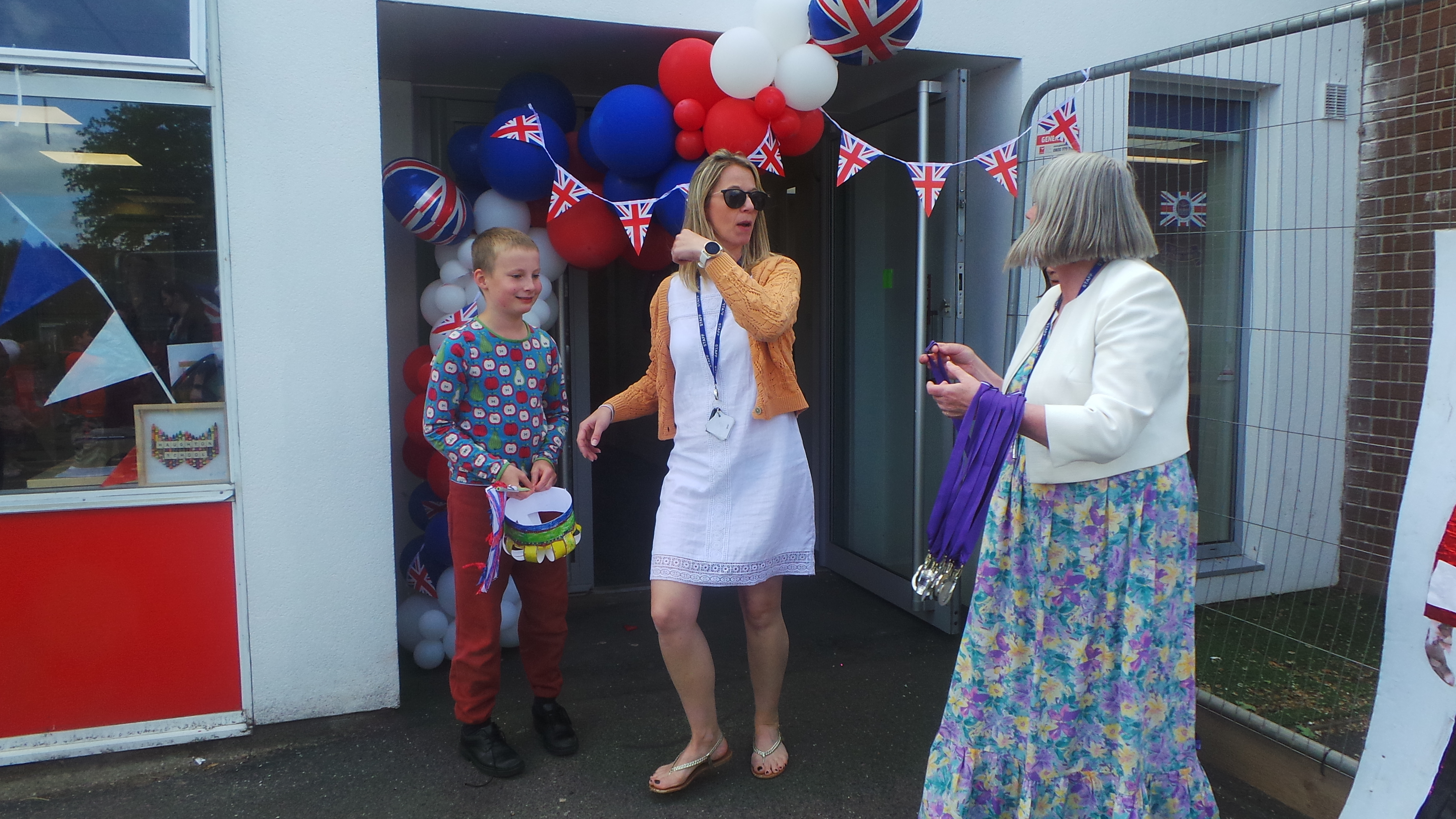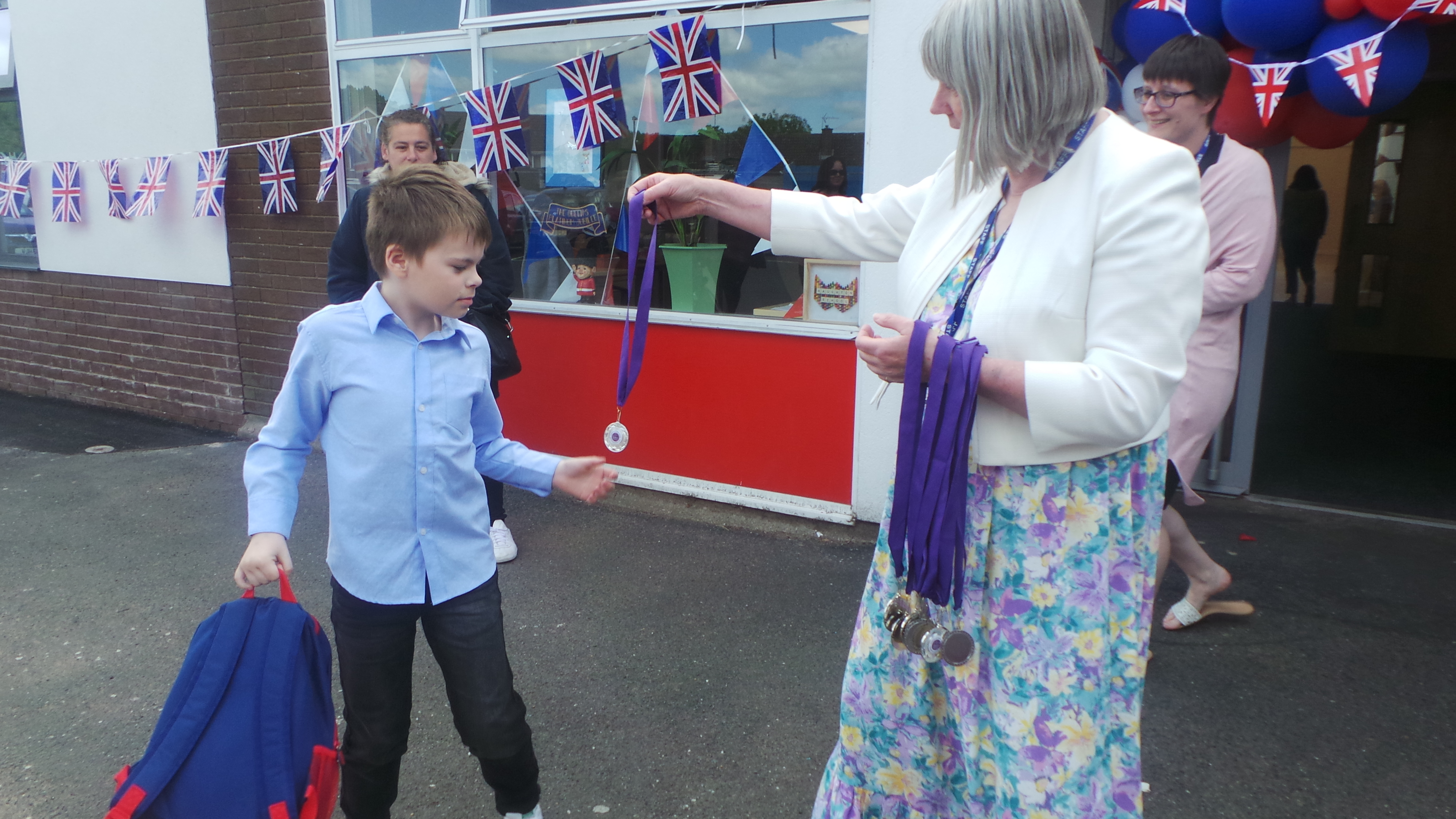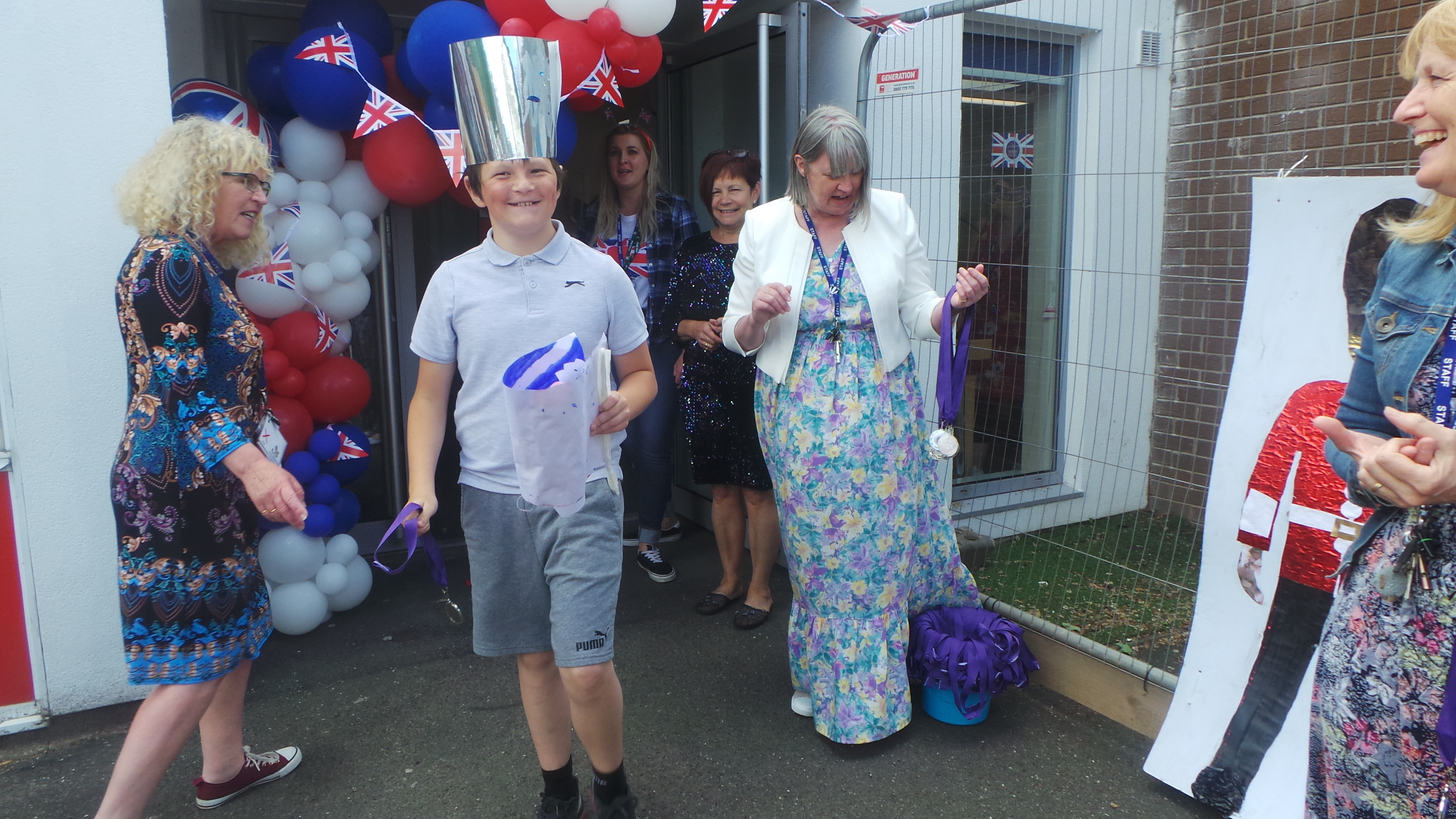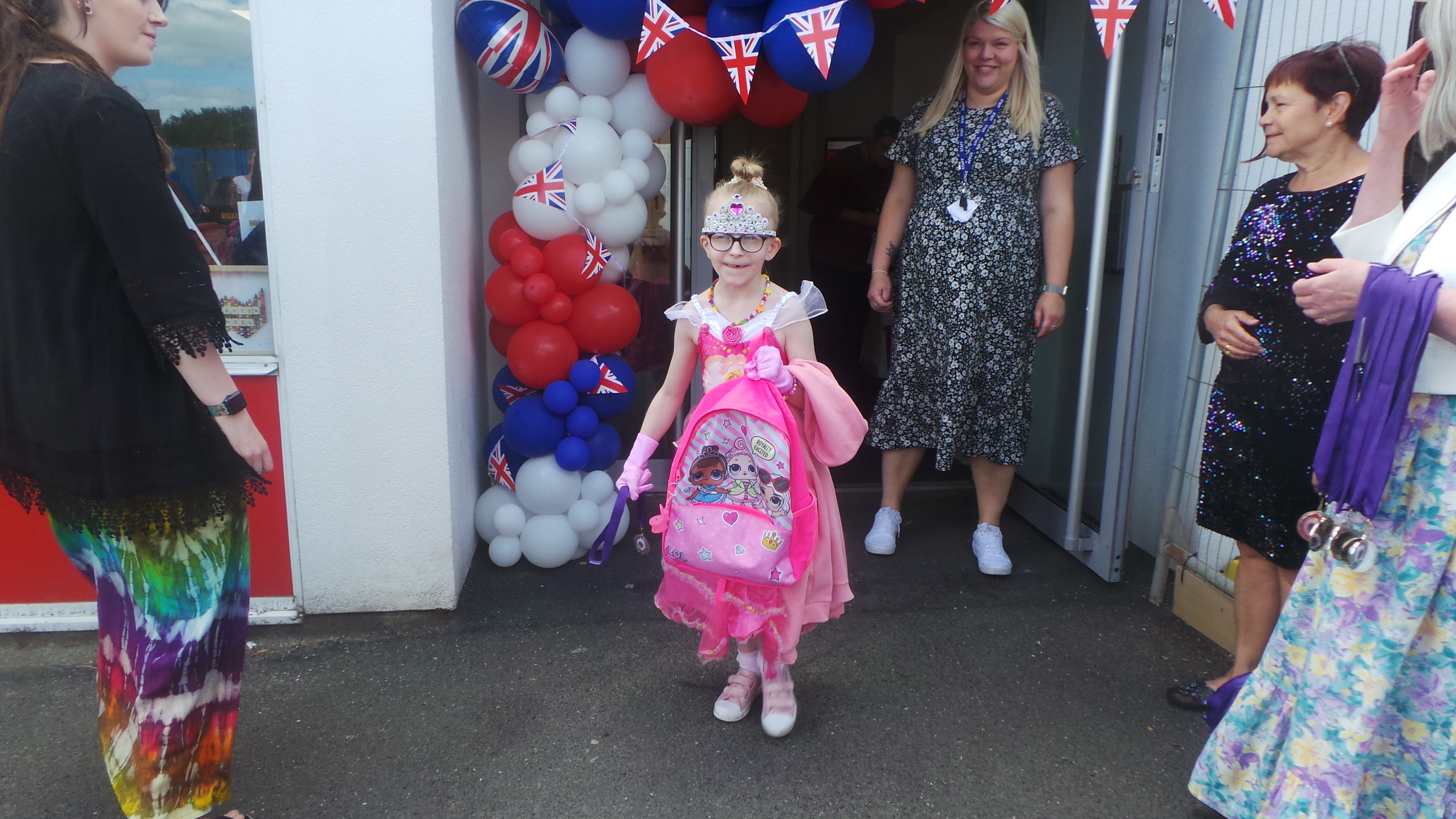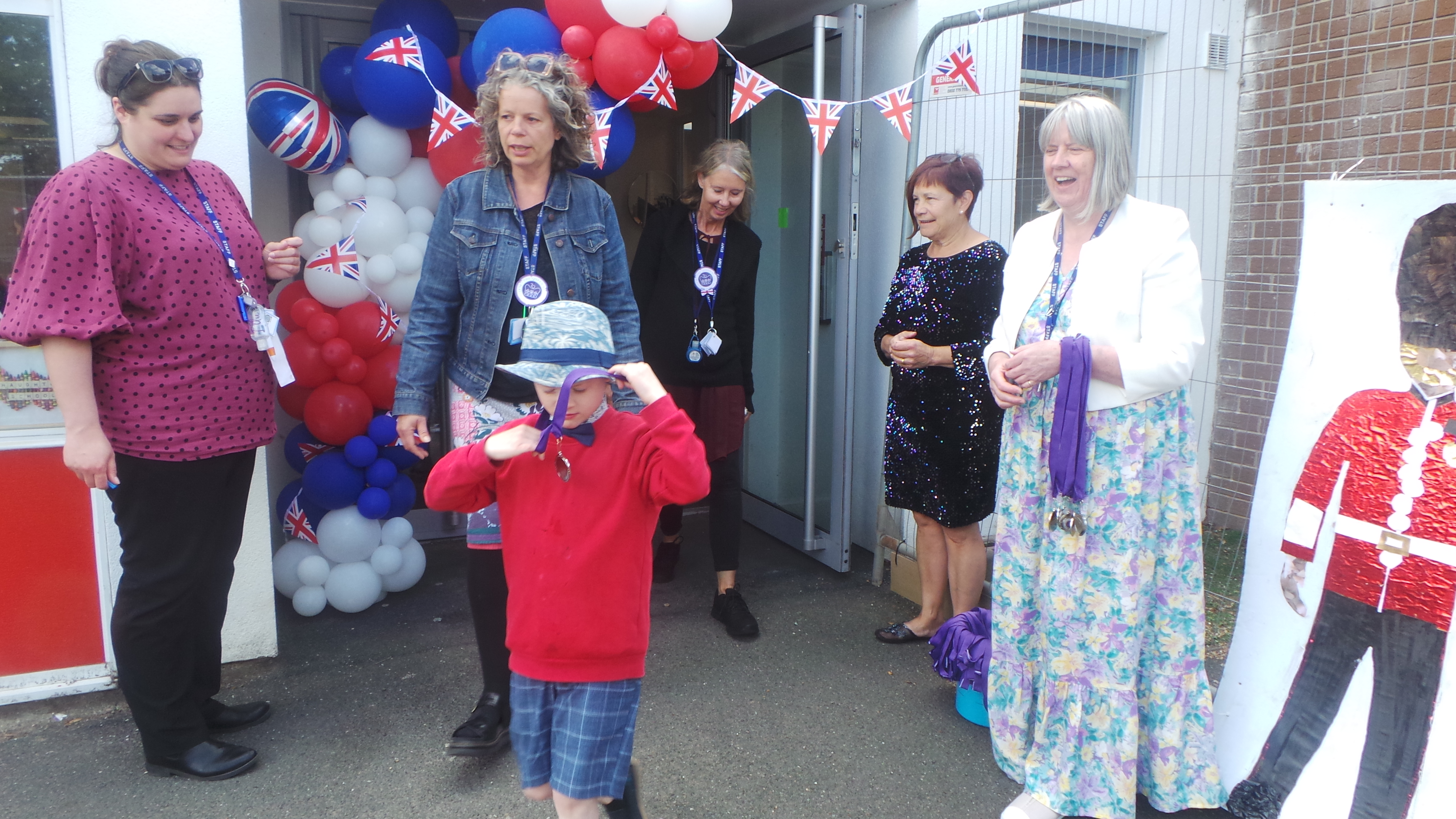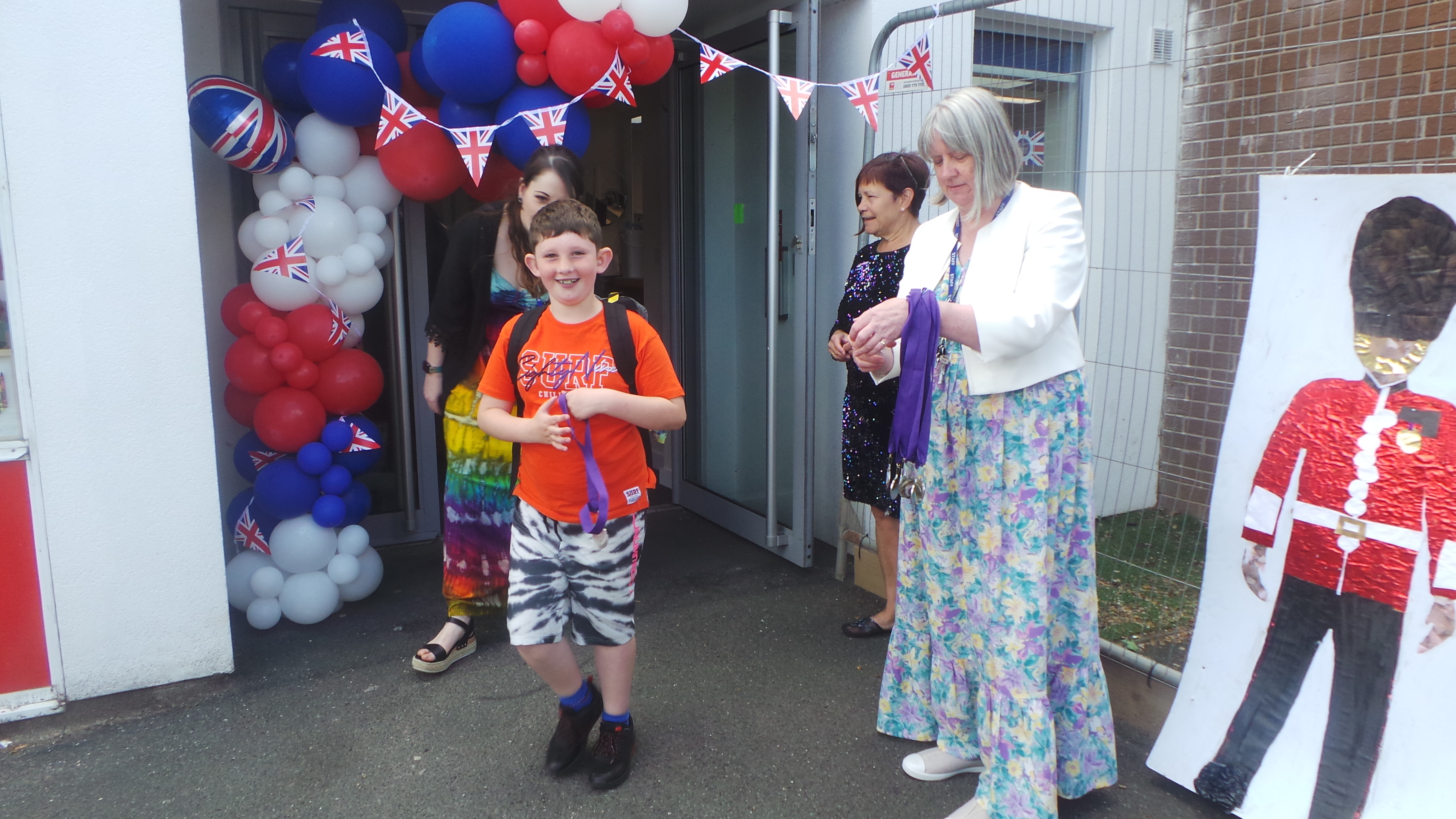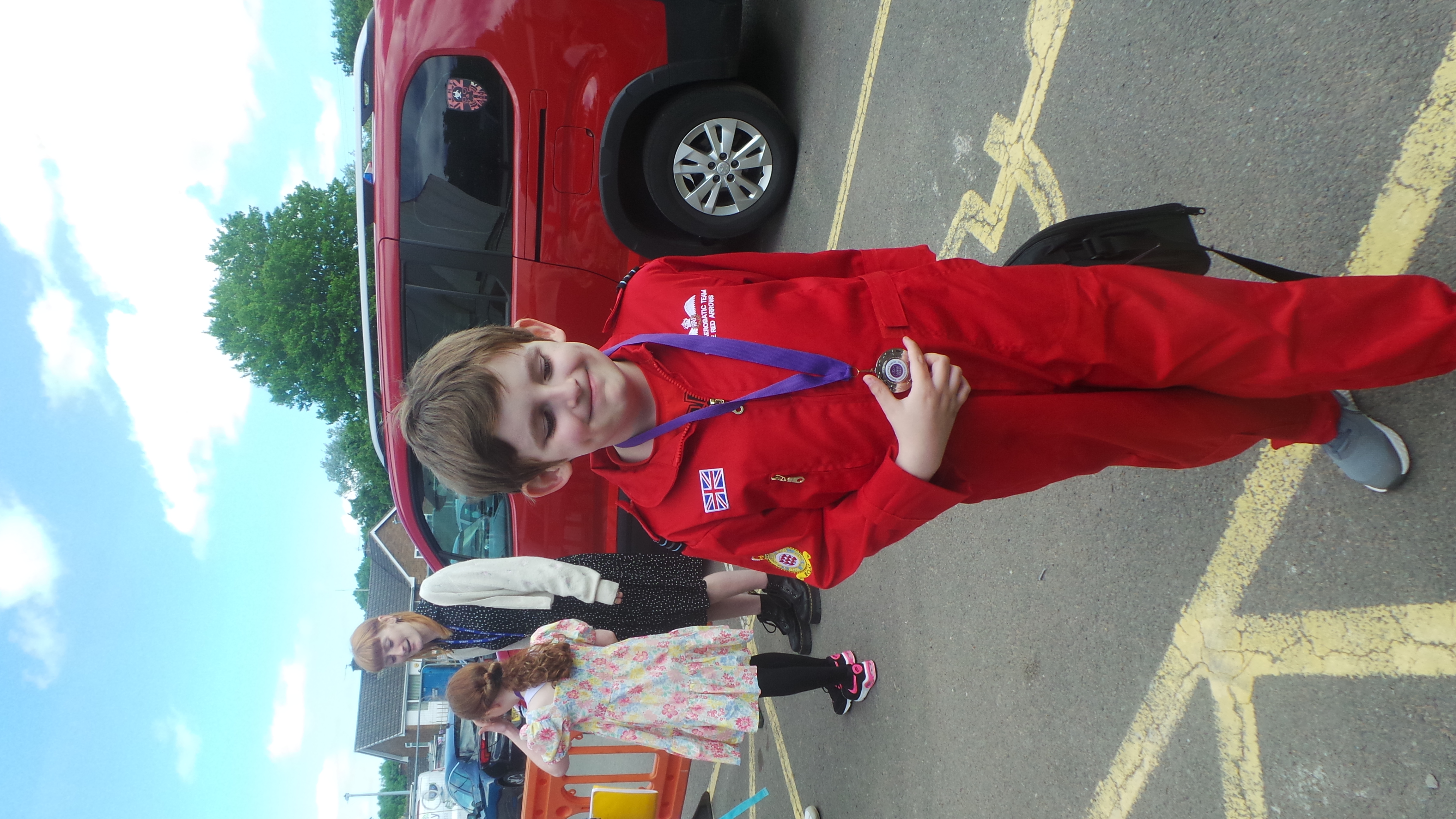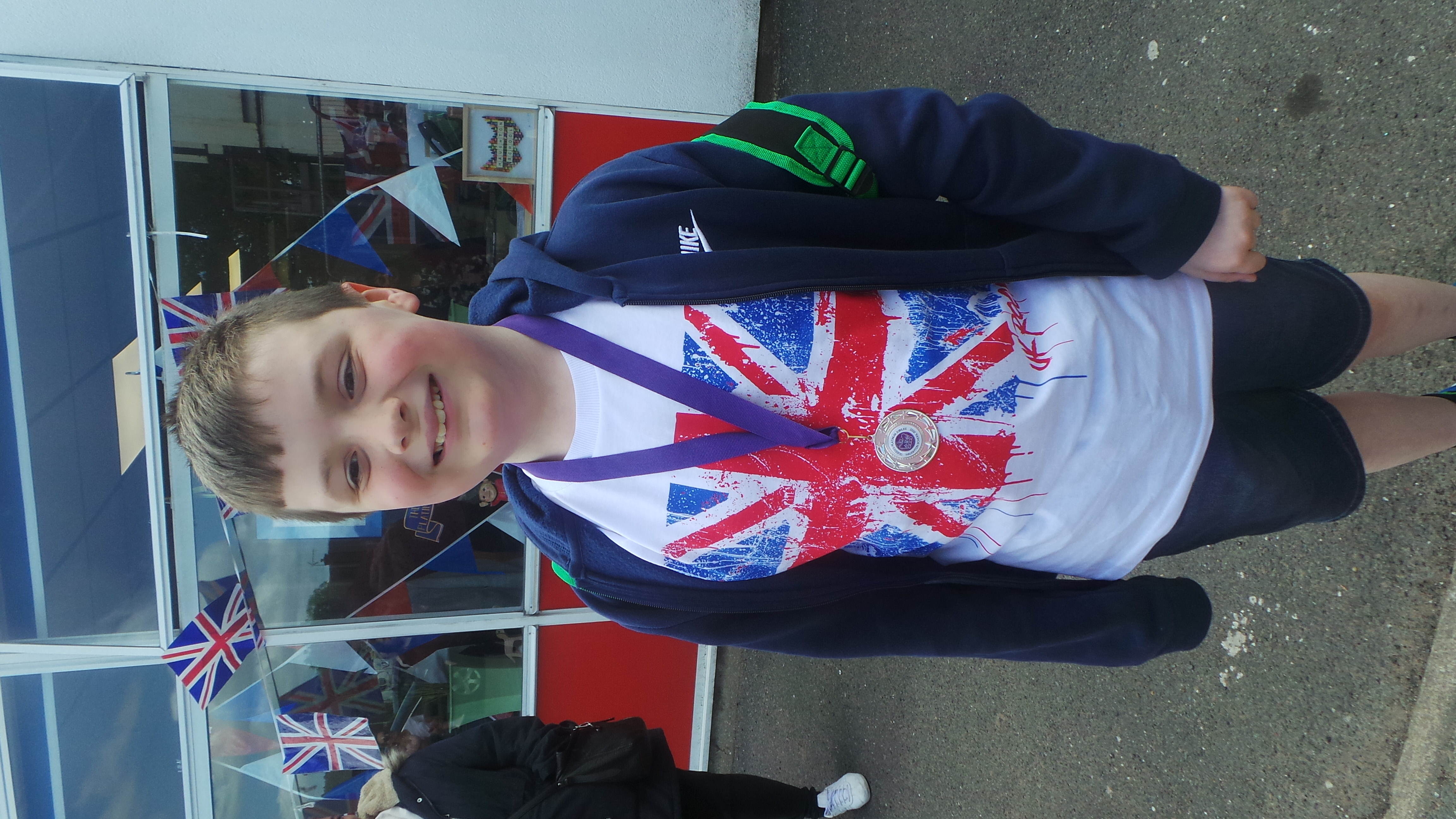 What a truly brilliant and memorable day we had!
Congratulations 

to Queen Elizabeth II on her Platinum Jubilee, from all at Haughton School. 
We would like to thank you for all your dedication to the United Kingdom and to the Commonwealth; a magnificent achievement of 70 years on the throne.